Howdy partners. After a very low key last round, for obvious and tragic reasons, we are back with a bang. Another exciting, mind blowing set of games in the OzUncut Prediction Challenge. And MAAAAAN are there some tasty fixtures this weekend. Again, we had some decent mid week football to keep us entertained. Liverpool and City cruising into the quarters of the Champions League. Juventus crushing the hearts of half of North London. Oh and even Arsenal managed to find some form in Milan.
It all leads up to what is going to be a thrilling, but difficult prediction challenge week. But before I lay down to you my expert armchair analysis let's get down to the rules of the game. Just in case your a new comer and have never done this before. It couldn't be any easier really, follow the below guidelines and you will be right as rain. And should you have any problems just drop me a message at [email protected].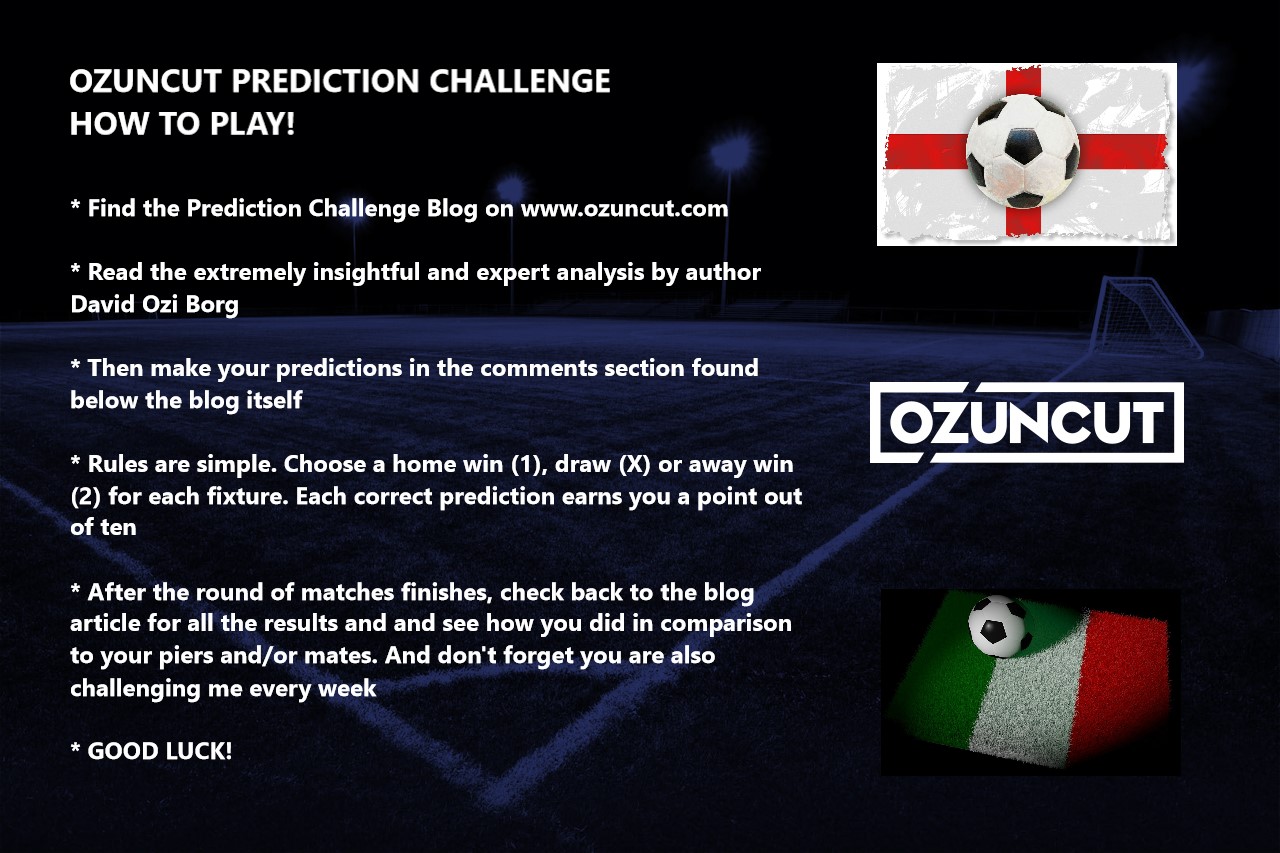 THE PREMIER LEAGUE
I doubt there is a single person who would refute which is the big fixture of this Premier League round. It is undoubtedly the biggest rivalry in English football certainly one of the biggest in world football. For Manchester United and Liverpool fans it is the fixture to look for. It gives the biggest highs, and the lowest lows. And that is why we love it. Having said that, unfortunately, the last few games have been pretty uneventful and quite cagey. I blame Mourinho. 🙂
Let us be honest, Jose is Jose. He hates to lose and wants to win at all costs. And he is a master tactician. If he feels it's too dangerous to go toe to toe with a team he will have no problem defending deep and choking the midfield. I expect that is what he will do this weekend and try to sneak a 1-0 win. It's a smart move. If you try and play against Liverpool, you will get hurt. Just ask Man City. Salah, Firmino and Mane are all in top form and very dangerous. Whilst Liverpool's defence has approved greatly since the arrival of the very calm Van Dijk. Its a really tough one to call. I have passionately gone with a Liverpool win. To be honest my experience tells me a draw would be the best bet, but I am happy to tank a point this week just to support my boys. Really and truly, who knows? It could go either way.
Right, there are some other games also. For example, Chelsea vs. Crystal Palace. For me this was another tough one to predict. Chelsea have been pretty average of late, whilst Crystal Palace were actually pretty good last time round against United and were perhaps unfortunate not to get a point. But, I have go with Chelsea. If they click they will be way too good. But the big question is IF. My gut says this week they will.
I like Huddersfield at home against Swansea. David Wagner's team, considering their resources, have been outstanding this season. They play with heart, and most of the time with discipline. And against the lower table teams have a pretty decent record. Swansea, who were rooted to the bottom of the table not to long ago, have experienced an amazing recovery. Mostly thanks to the appointment of Carlos Carvalhal. What a shrewd bit of business that was for the Welsh. But Swansea to not have a great away record, even recently. So I fancy Huddersfield sneaking a win.
Tottenham & City should have no problems in their matches, whilst I fancy Arsenal to get back on track in the Premier League this weekend. I watched most of their game against a resurgent AC Milan and I was quite impressed. They actually looked like they cared. Quality of play was pretty good also. I think they will pick up the three points. As for the rest, well, see below.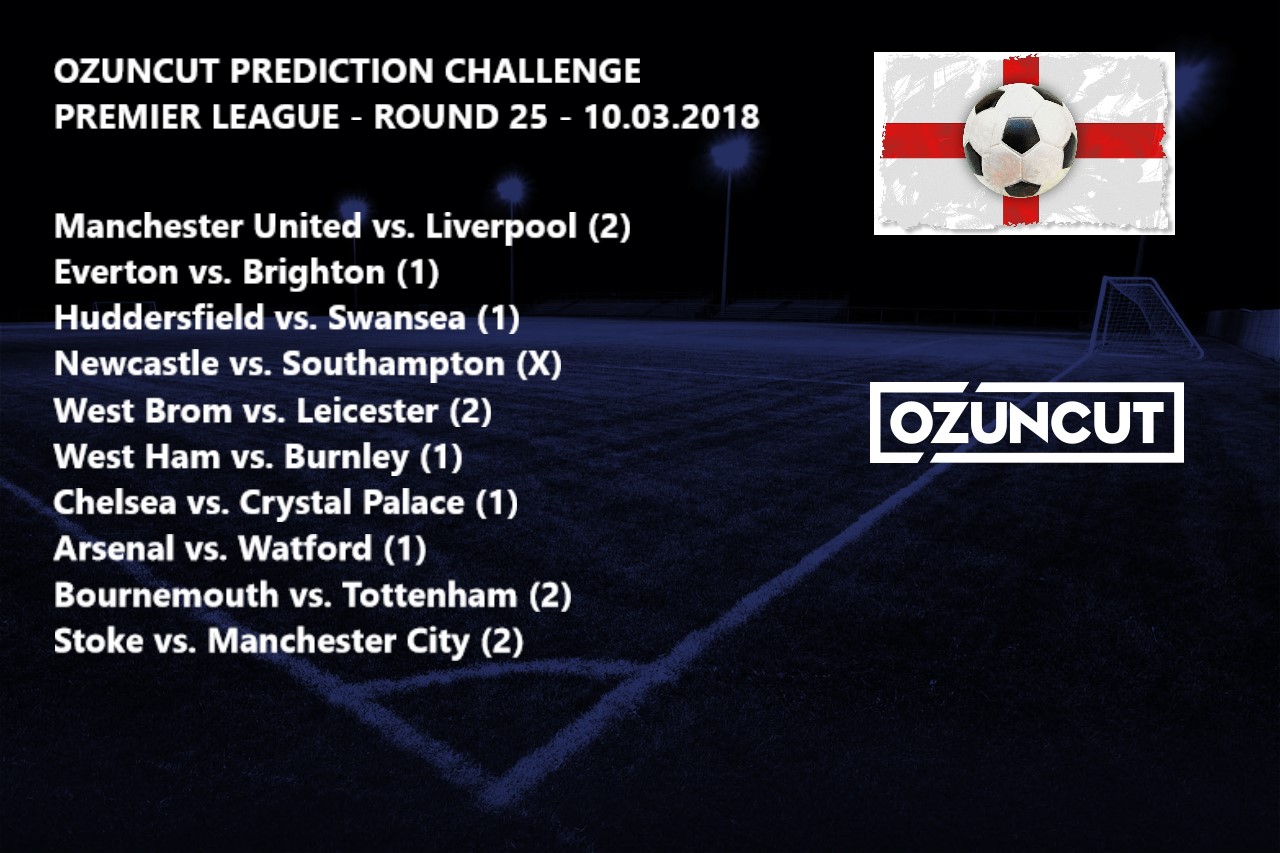 The Serie A
It saddens me to say that I think this will be the weekend where Napoli lose sight of the Serie A title. Believe me when I tell you that saddens me deeply. But the fact of the matter is, the Juventus squad is just to strong. Juve take on Udinese buoyed by their progression through to the quarter finals of the Champions League.  And let's be honest with ourselves, the last time Juve lost was back in November. I don't see them dropping points this week, especially with Allegri at the helm. That guy is a tactical genius.
On the flip side, I just see Napoli dropping points this week. Travelling to Milan is never an easy task. Albeit it's not like Inter are amazing form. However Inter haven't lost at home for a while and I just get the feeling Napoli will start to run out of steam. They play some great football, that is for sure, but my gut tells me they will struggle for points this weekend and that could prove crucial.
Roma should pick up the three points tonight against Torino. I Chievo wins the Verona derby, while I can also see AC Milan continuing their league for away to Genoa. I am pretty sure Gattuso must have been screaming at his team after a poor performance against Arsenal. And I am certain he will make sure they are on their game for Sunday. As for the rest, see below.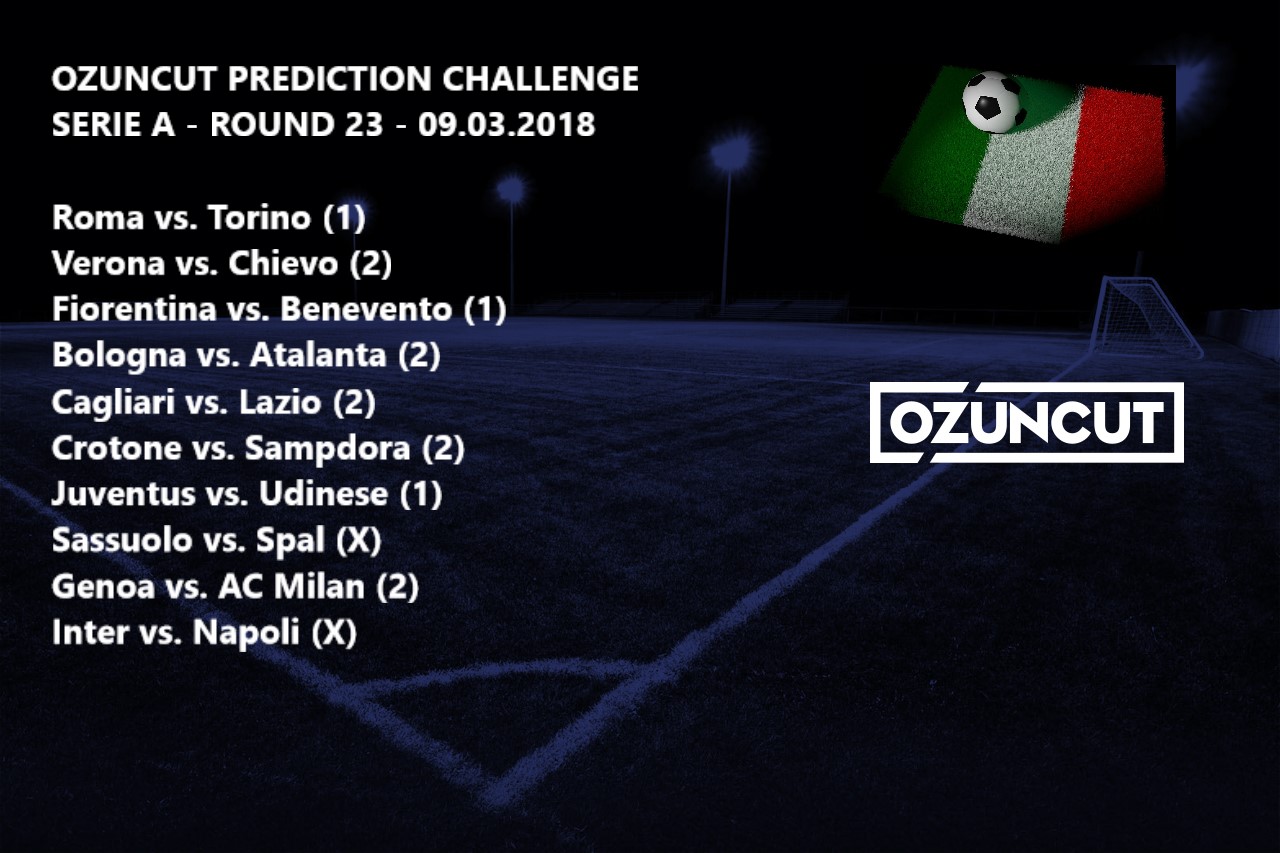 Well that is about it predictors. Remember a game in the Serie A tonight, and the PL kicks of at lunchtime tomorrow with the big one United vs. Liverpool. So don't leave it too late to get your predictions in. I am sure I will have to remind some of you, I swear you are worse than my children sometimes… :-p
Have a great weekend.
UPDATE 13.03.2018
OZUNCUT PREDICTION CHALLENGE – 09.03.2018 –
PREMIER LEAGUE RESULTS
Well, it was indeed an interesting weekend of football. If you are a United fan, you'd be happy I imagine as they tactically outwitted Liverpool in the big match of the weekend. I will be doing a separate blog piece on that game either today or tomorrow as it seems a lot of people are curios to hear my thoughts. But, well done Jose and United. Not a great performance, but tactically disciplined and three important points.
Elsewhere no real surprises, which is shown in the average score for this week of 6.27. Spurs, Chelsea, Arsenal and City all getting pretty standard wins. So let's get to the Prediction challenge results for this round in the Premier League.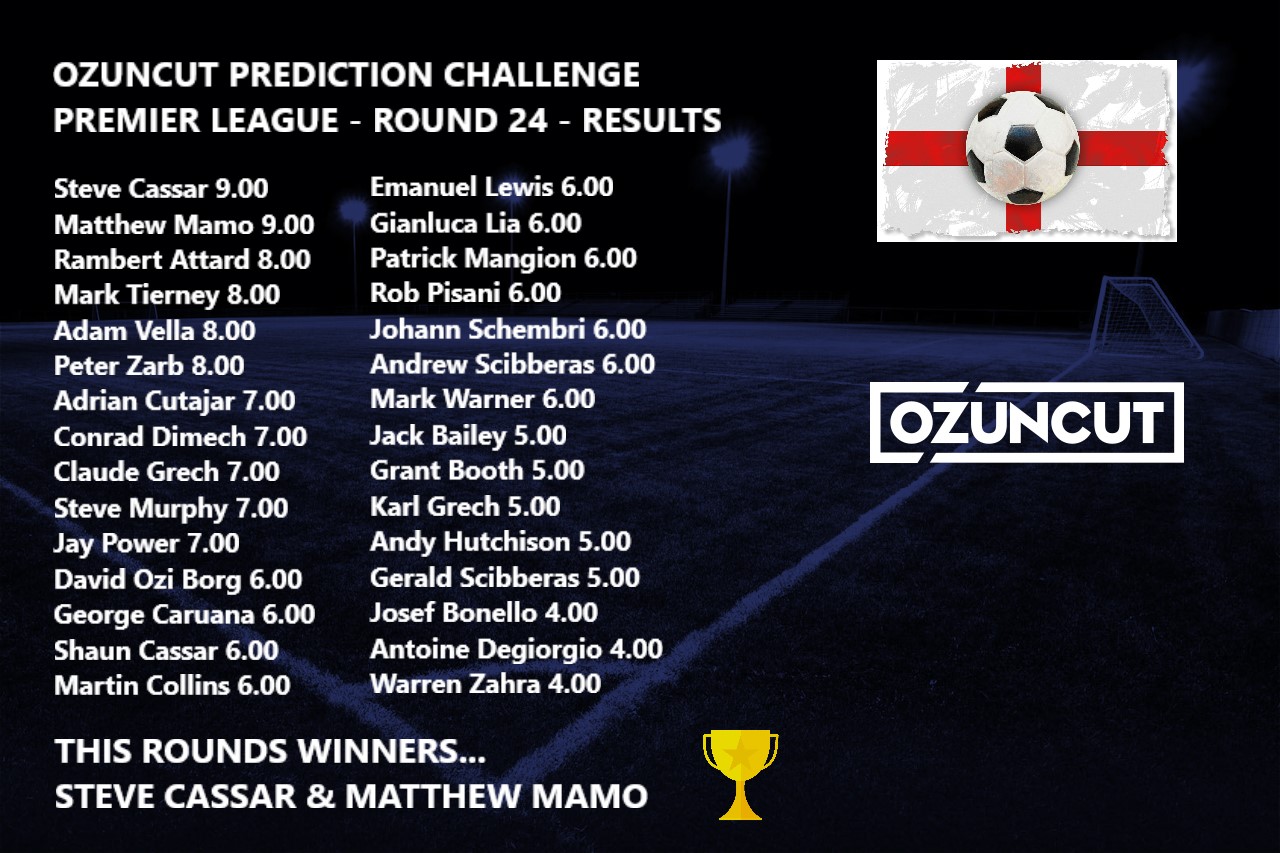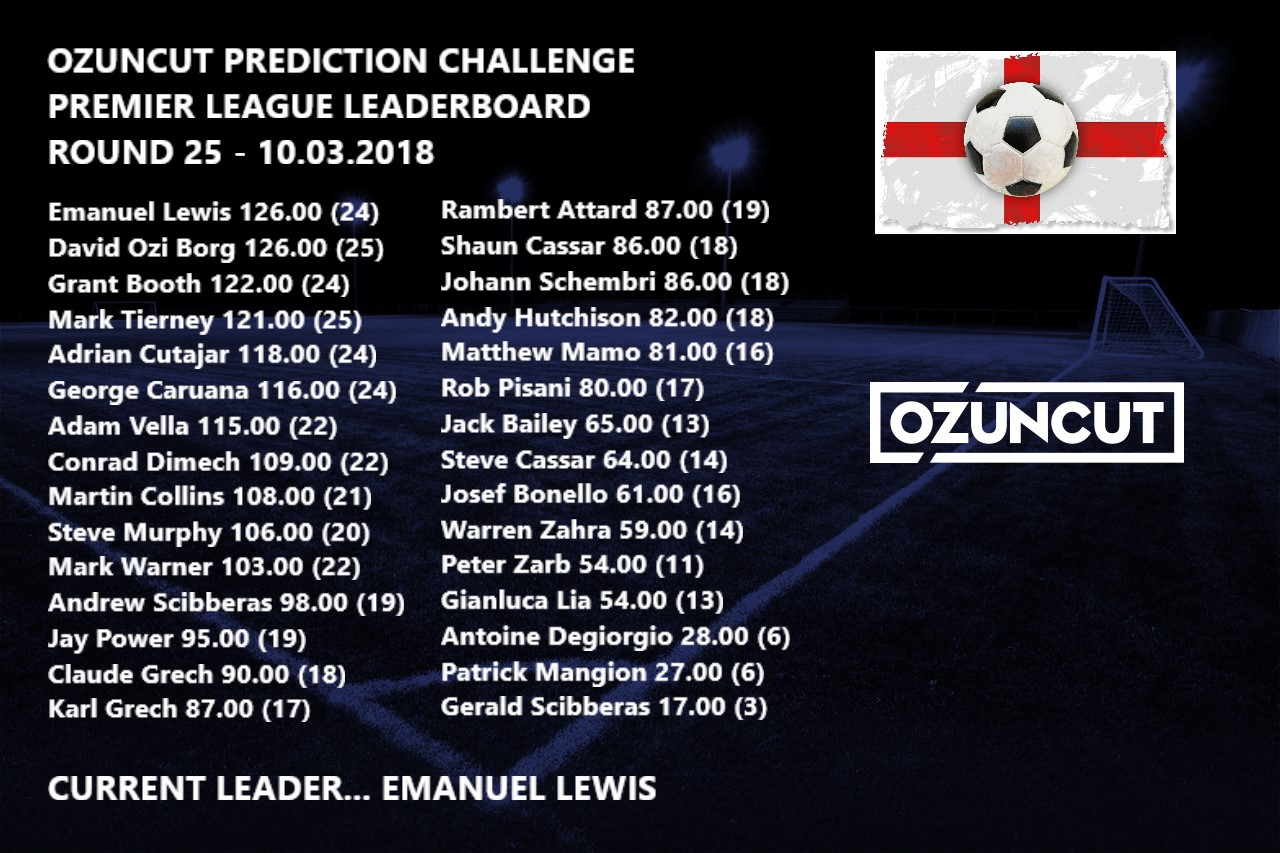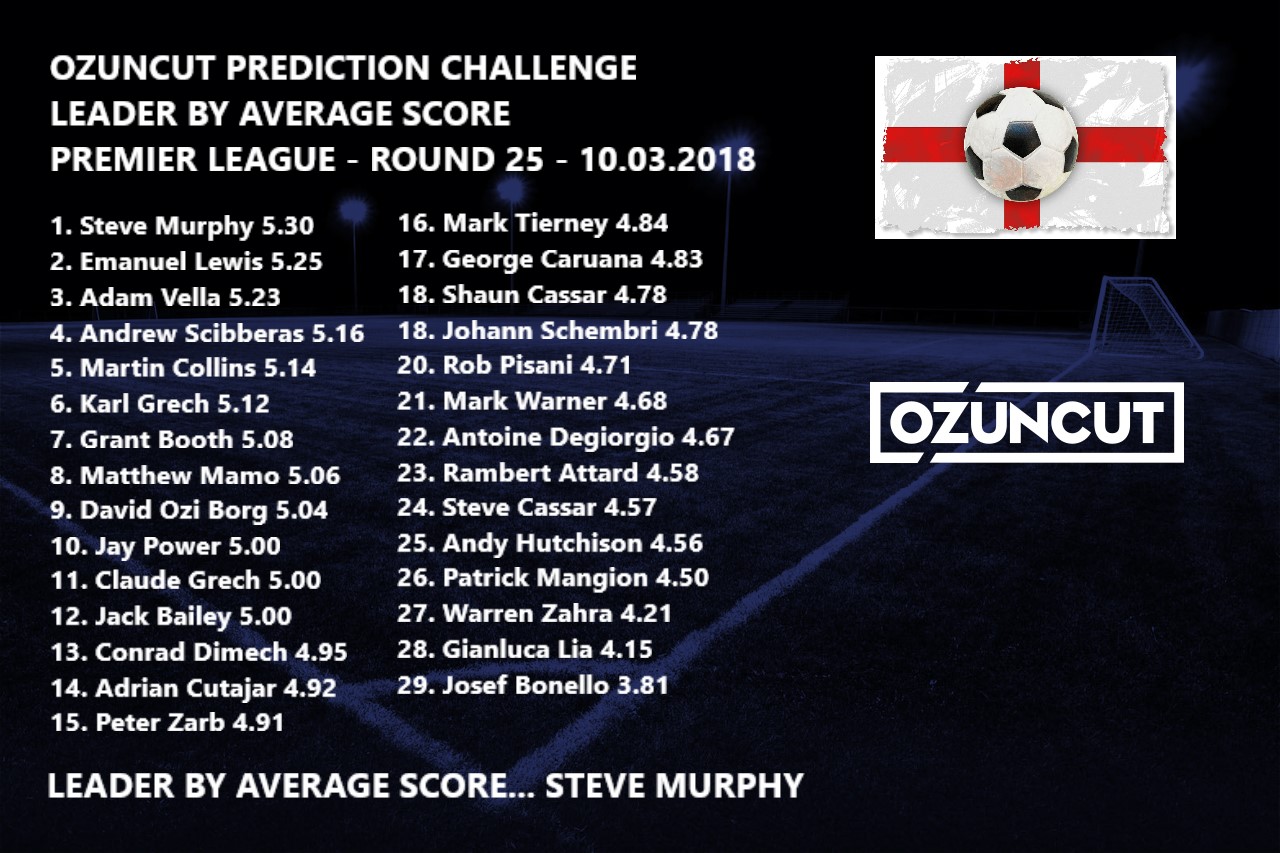 Steve Cassar & Matthew Mamo, well done good sirs. Always a proud moment when one gets a 9/10 score and both of you managed that score this week. Top job. The rest of the results were quite mixed, but it was a good round for most this week. That is unless of course you are Josef Bonello, Antoine Degiorgio or Warren Zahra who, quite simply, failed miserably. Not sure what the tactics were there fellas, but might wanna work on that for next round.
As for the leaderboard, Emanuel Lewis still holds on to top spot by virtue of having played one round less. And most importantly (IMHO), in the average score rankings, Steve Murphy is still hanging on to top spot. Mr. Lewis is hot on his tail, so any slip ups could prove costly.
SERIE A RESULTS:
Well, as predicted in my pre round notes, this was the weekend that could potentially see Juve gifted another Serie A title. Whist they cruised to a 2-0 win over Udinese, as suspected Napoli only managed the point away to Inter. Which now means that with 10 games to go Juve are 1 point ahead with a game in hand. Can anyone else see Juve letting that slip? Because I just cant. Shame really, sorry Juve fans, but it would have just been good for the league in general had Napoli shaken the tree. As it looks now, probably not to be. We live in hope…
So this rounds results in Italy are as follows: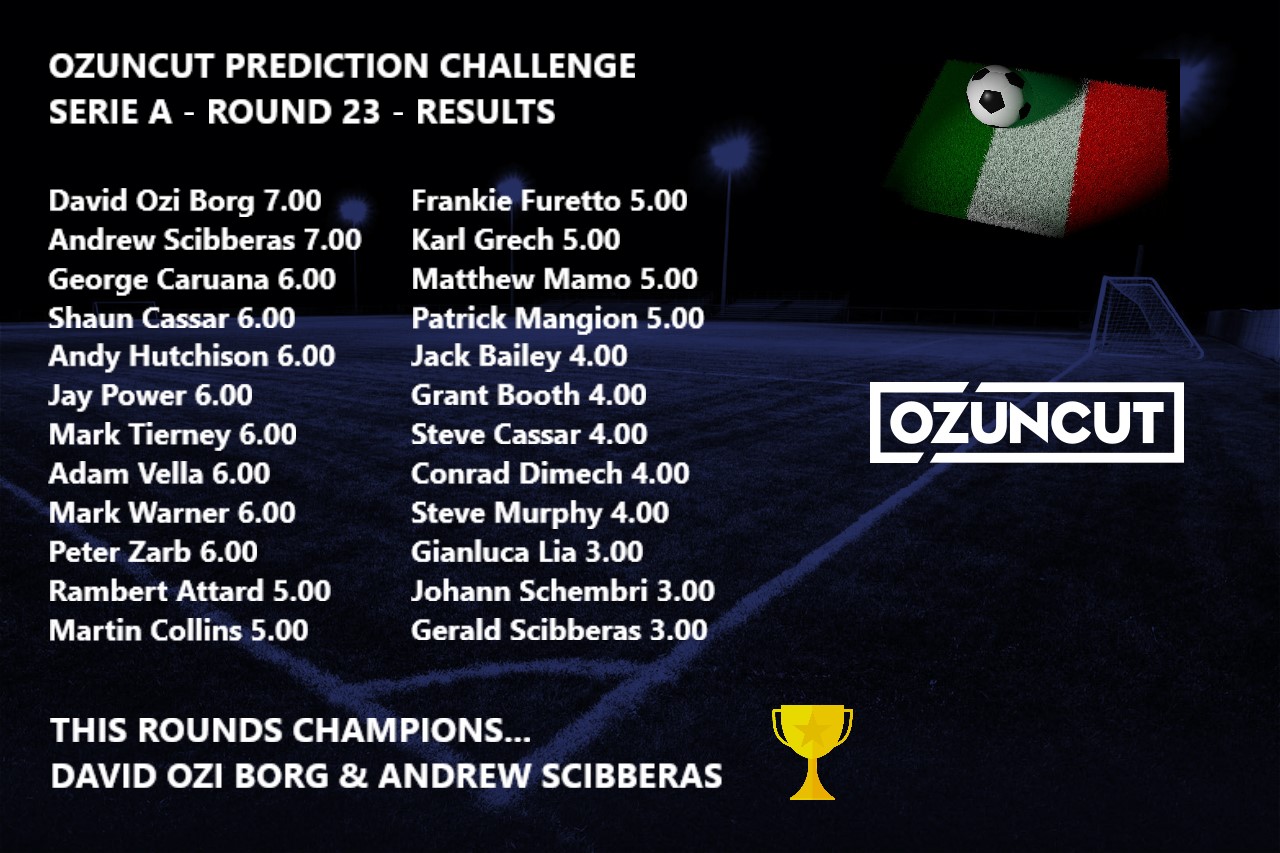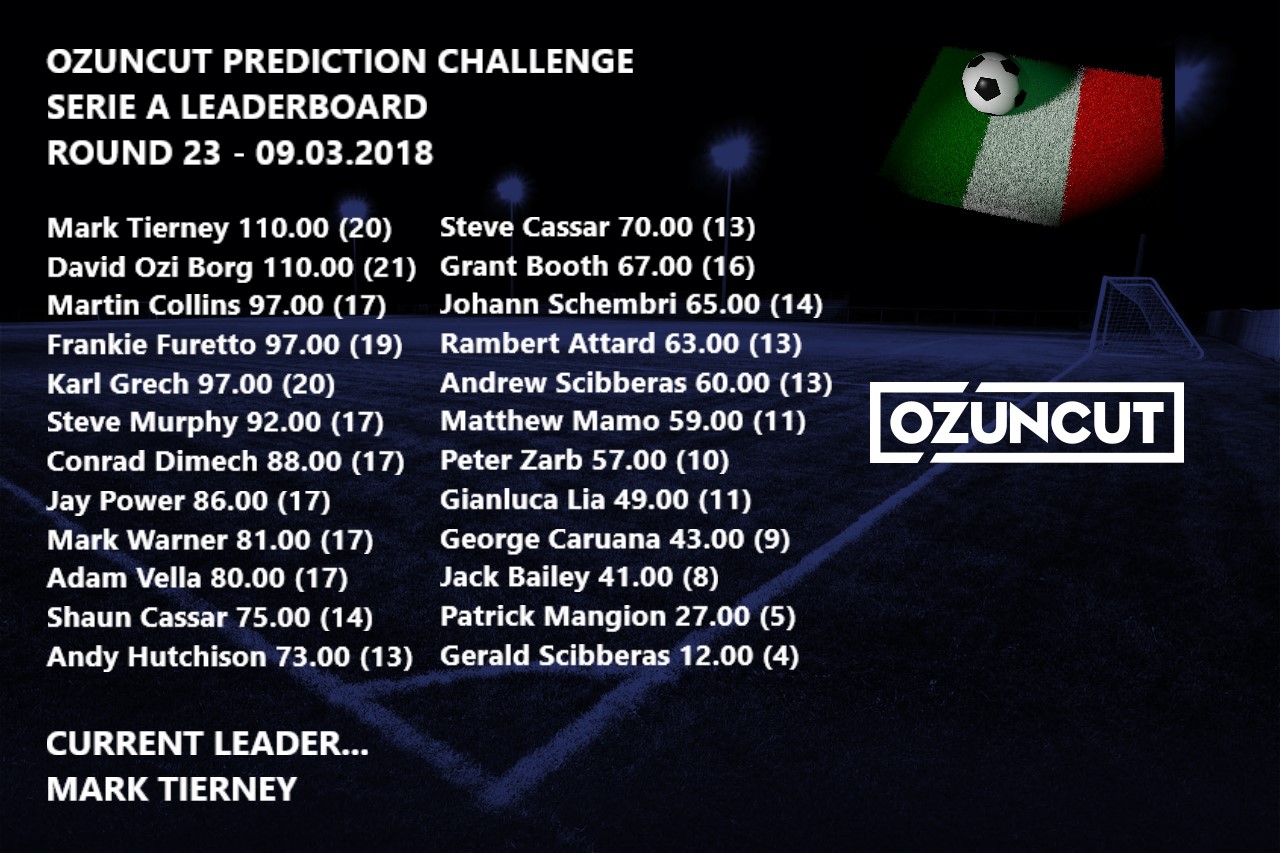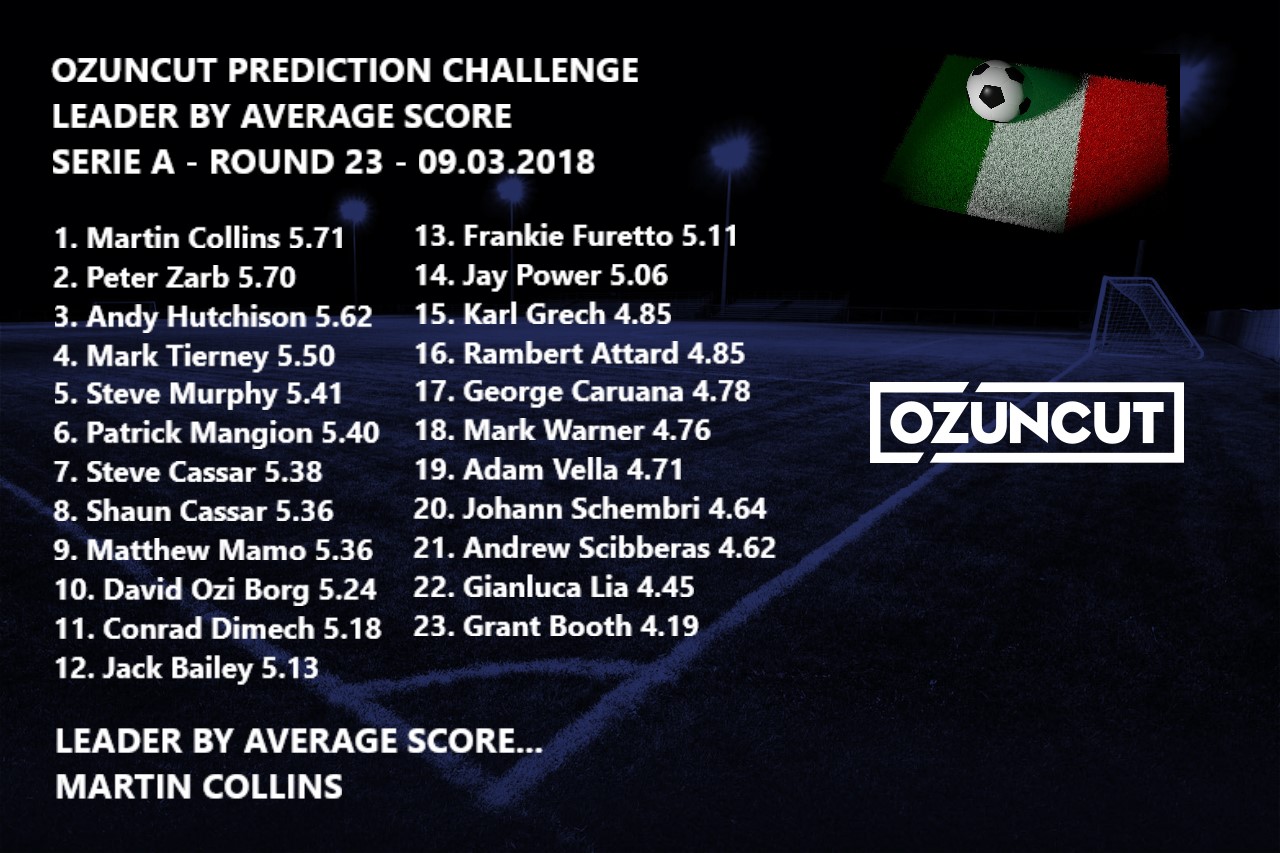 Well I got to admit, it feels nice to take a win. Both myself and Andrew Scibberas taking the round victory with a very decent 7/10. Considering the average score for the week was 5.04, a pretty decent effort I think. Again a special mention to Gianluca Lia, Johann Schembri and Gerald Scibberas for obtaining the miserable score of 3/10. Better luck next time chaps.
As for the Leaderboard, "That guy" Tierney still leads, again by virtue of less rounds played. I certainly need him to have a shocker sometime in the near future if that is going to change. As for the Average score, well Martin Collins is still atop, but only by the finest of margins. Peter Zarb is very, very close. And well Andy Hutchison ain't too far behind either. Any slip up by Martin will see a change at the top in the coming weeks. Be interesting to see how that one plays out.
That is it for now. Bit of a weird next round ahead as the FA Cup is back in England. Which means there will only be half a round of games. At least however there will be a full round in Italy. Have a good week lads.