This time of year is truly amazing if you are a football fan. It is just a constant barrage of matches coming thick and fast. It is all consuming and I love it. We had a big round of games in our Prediction Challenge last weekend and then another close round mid week in the Premier League. This weekend its business as usual in both the Premier League and Serie A with both leagues having a full round of matches.
Looking back quickly to some more recent Prediction Challenge results. Midweek, Gerald Darmanin, Rob Pisani, Mark Tierney and Mark Warner took honours scoring 7/10. That Warner guy also currently holds the Serie A title with 6/10 score which was pretty good considering it was a tough round. Good week for Mr. Warner. No more wasting time, let's jump into this weekends rounds.
PREMIER LEAGUE
There are a couple of games that really interest me in the Premier League this weekend. I have a good feeling that the Leicester vs. Crystal Palace game is going to be a cracker. Leicester have been on fire since Claude Puel took over the managers post. And Crystal Palace have also shown signs of life since the arrival of Roy Hodgson. Add to that the speed up front from both sides and their could be some end to end action. I fancy a shoot out ultimately ending in a high scoring draw.
I'm also going to keep a close eye on the Stoke vs. West Ham game. Mark Hughes must be walking a tight rope at Stoke after a very poor run of form. It could be the case that one more negative result could put him under serious pressure or even get him the chop. On the other hand under David Moyes, West Ham have looked a lot more motivated and solid. Arnautovic finally seems to be finding his feet while Mikhail Antonio in the strikers role has been outstanding. Defensively they seem to have sorted out their s*** also. I fancy The Hammers here. They on a role of decent results and I can see them getting a win at The Brittania.
Possibly my shock of the round will come in the clash of the big boys this weekend up in Manchester. City take on Tottenham in what is sure to be a high quality attacking game. And I am going to come out and say it, I think Tottenham will end City's unbeaten run. I am tipping Dele Alli to return to form, Kane to be on fire and the Tottenham defence to keep the City boys quite. Away win mark my words.
In terms of the rest, I think the usual suspects should get their three points. Arsenal, Chelsea, United and Liverpool should have too much for their opponents one would think. You can see the full list of my predictions below.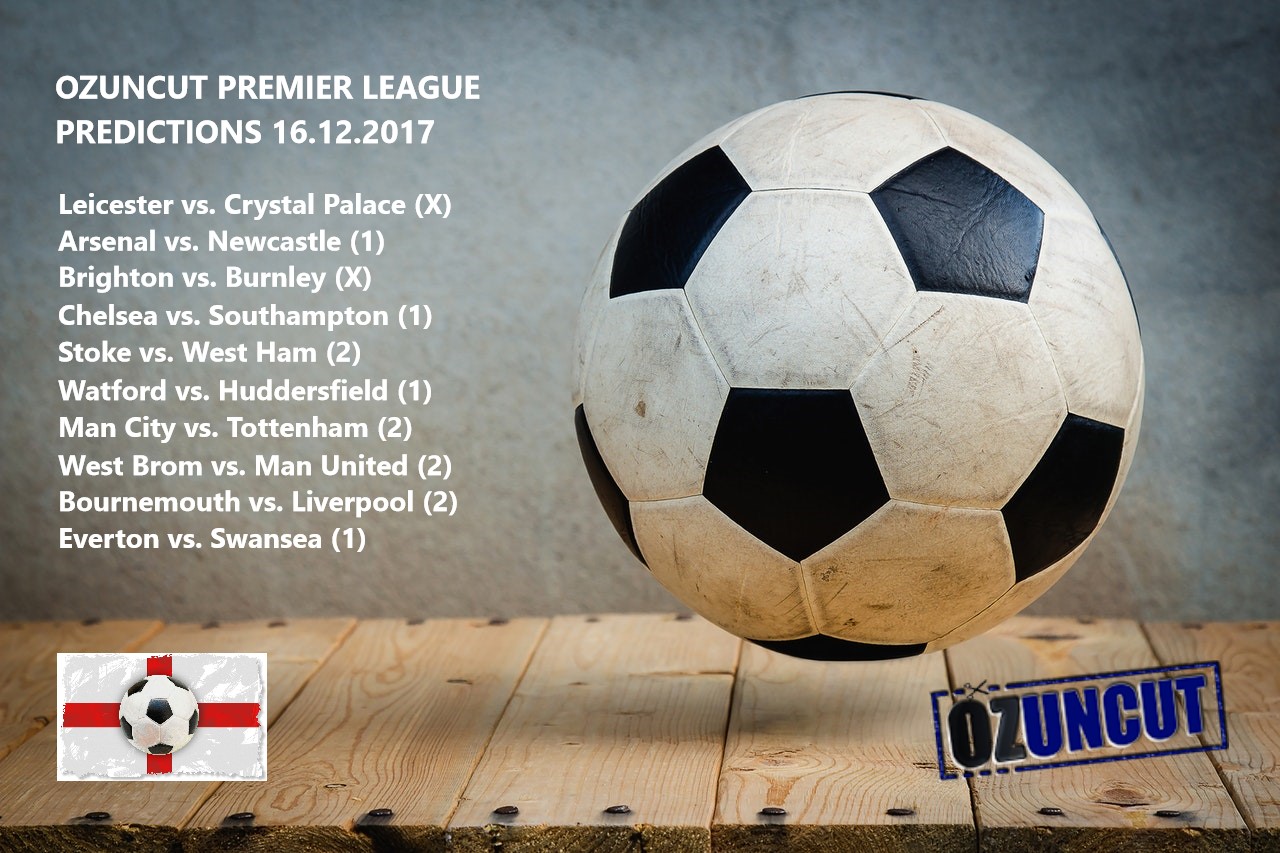 SERIE A
My general feeling is that it should be a pretty standard weekend in the Serie A. At this moment I cannot envisage any upsets. In saying that no game is ever easy. Lazio will find it difficult away to Atalanta, even though I still fancy they will get the win. Inter, still top of the table, also have a challenge on their hands against the very tough Udinese side. Besides slipping up against Juventus, Udinese have given all the top sides a real run for their money. In saying that, under Spaletti Inter have been fantastic and I can only see a home win here.
Roma should have no problems getting three points of Cagliari in the capital. Bologna will definitely have a rough afternoon as Juventus visit. Napoli face a tough challenge as they travel to Turin to face Torino, but you would still fancy them to get the win. AC Milan could be a tricky one to predict against Hellas Verona. But I would hope "The Gattuso Factor" should get them the win. You can see all my Serie A predictions below.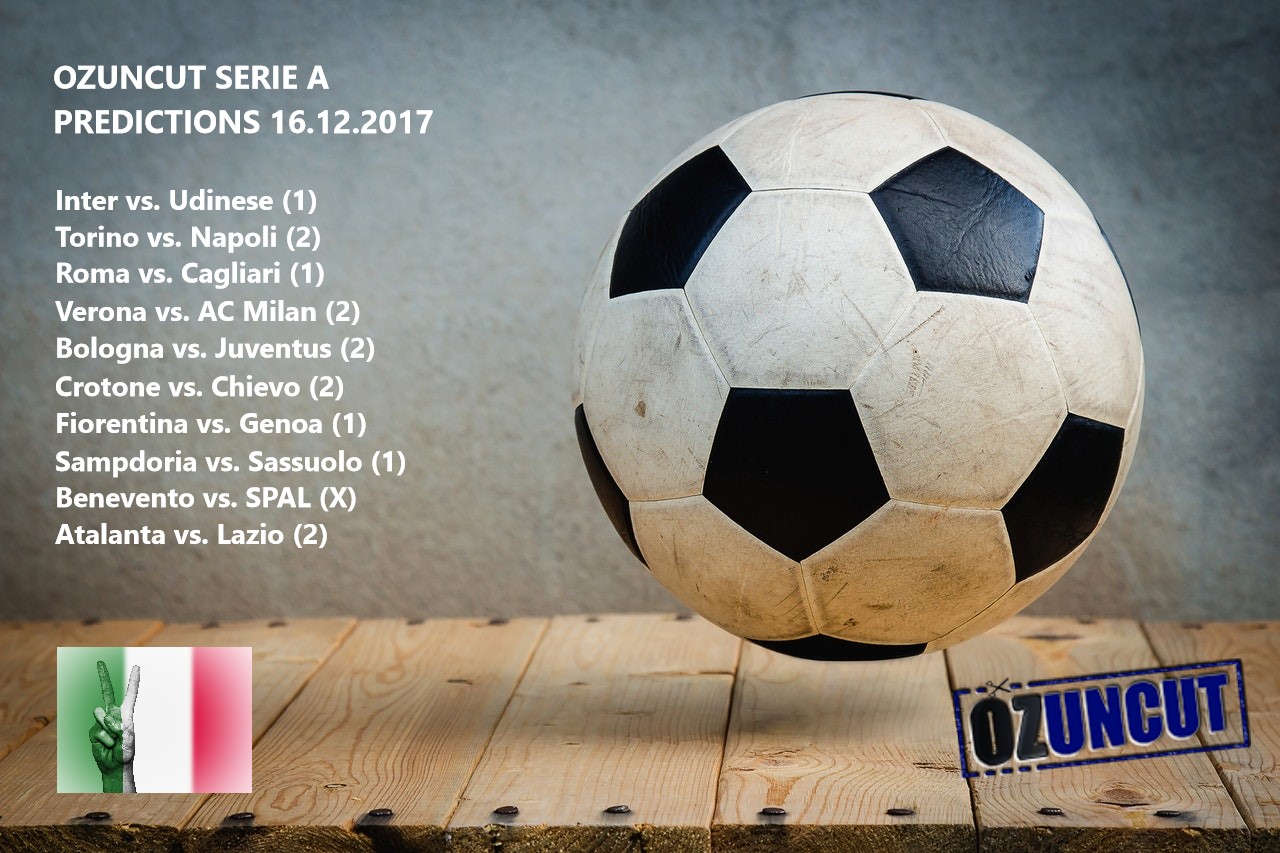 THE OZUNCUT ACCUMULATOR
Well I must admit, I have been quite unlucky with my accumulators recently, but i feel a big win is around the corner. I urge you all to post your own accumulator bets (if you happen to have a tinkle) so we can discuss and see how everyone is doing. I have gone for a 7 game ACCA this weekend, will be tricky but I feel good about it.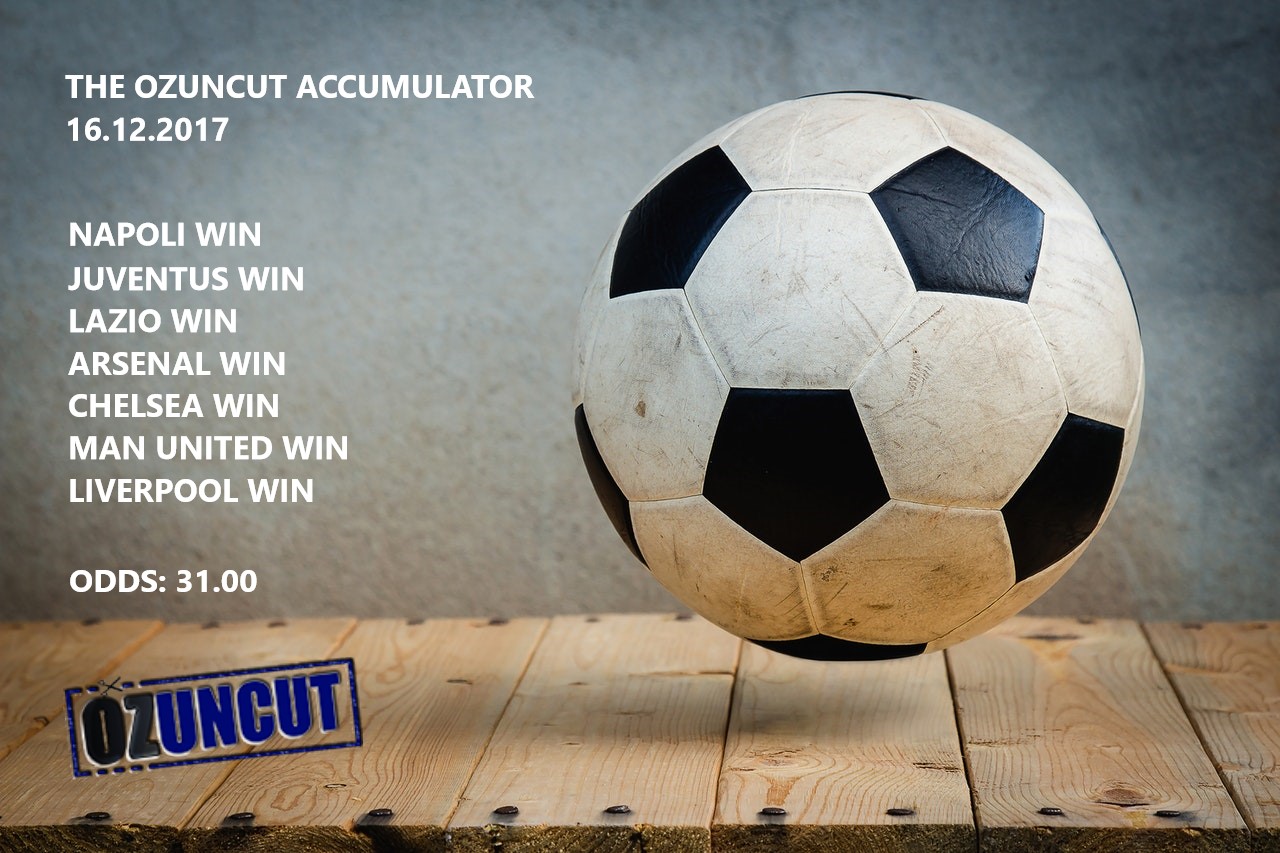 At this juncture I would once more like to thank you all for being involved. I really love our little community of "grown up" football fans. Cheers guys. Don't forget if you are ever in a a footy discussion, to drop a suggestion for others to join our community. The more the merrier. Well done to all of you for the mature banter, refreshing to some of the downright petty and childish football communities out there. I for one can't stand them and it was one of the reasons I so wanted to build a community of my own. Again well done gents.
Right, I am outta here. Good luck with all your predictions gang. Let's see were we are at come Monday and Tuesday. Oh and have a fabulous weekend.