Just when you think the lion might be a man after all he goes on and shocks the world.
Zlatan Ibrahimović, we all thought retirement was imminent when he moved to America to play in the MLS. Not only did he not do that but he instead took the competition by storm. Scoring goal after goal must have gotten boring for him as he decided to depart LA and return to Europe. I think we all thought he'd go to some club outside the top 5 leagues but no, not Zlatan.
He rejoined the last Serie A club he played for before leaving Italy for France, the Rossoneri themselves. Granted last time he played for them they were actually a good Champions League team. Nowadays they've been scraping to get Europa league football. He re-joined them on the 2nd of January 2020 and gave them an instant boost. This boost is still going strong 11 months later as he has started this season on fire and looks set to lead AC Milan back to the Champions League.
Zlatan so far this season 
So Far the Swedish self proclaimed Lion has scored in every game he has played this season in the League. This is after contracting covid-19, a virus which has made players like Paul Pogba and Sadio Mane look slightly off the paces even after recovering from it weeks ago. A testament to the Swede's fitness levels at the ripe age of 39. 8 goals and 1 assist in 5 league games is nothing to sneeze at. Not by luck either as his expected goals and assist stats say he should have 7 goal involvements. Only overperforming by 2 goal involvements which typically indicates that the player's finishing is above average. Rarely is it a sign of luck and even in those cases the discrepancy between expected and reality would be larger.
Rossoneri Champions League return ?
At the time of writing the Rossoneri find themselves unbeaten after 7 games as well as top of Serie A. Let's get this out of the way now. Will the red and black side of Milan take home their first scudetto in a decade ? I doubt it, as I feel like they will stumble eventually. Napoli after a strange season seem to be back to their best and aren't far off Milan.
Also we can't not talk about the black and white elephant in the room, Juventus. The Bianconeri are also undefeated in the league but have drawn 4 and won 3 after 7 games. Hardly a start worthy of a scudetto in normal terms but considering it's Juventus weirder things have happened. AC Milan keep up their good form and top 4 minimum is definitely within their reach.
Aged like a fine wine !
As many of you might know I'm quite a young football fan. I've been reading and hearing for the longest time that Zlatan was a late bloomer. Reaching his prime in his thirties which is quite unique in the modern game. I dug a little deeper to find out whether that was true or not. I split his career in two stages, stage 1 1999-2010 and stage 2 2010-2020 so far. Zlatan at the age of 19 to 29 made 404 club appearances scoring 177 goals and assisting 70. The mark of a good striker in my opinion has always been achieving a ratio of 1 goal involvement every 2 games. Zlatan at that stage of his career had already achieved that.
Stage 2 starts right after Zlatan left Barcelona and turned 30 years old. In 406 club appearances so far he's scored 320 goals and assisted 116 times. Zlatan has pushed himself further defying father time and improved his finishing and positional awareness. Not sure what it was but when he reached 30 I guess something just clicked inside him. Maybe he started working harder or he improved his mentality, who knows ? The reality is he went from a good trustworthy striker to a world beating lethal finisher.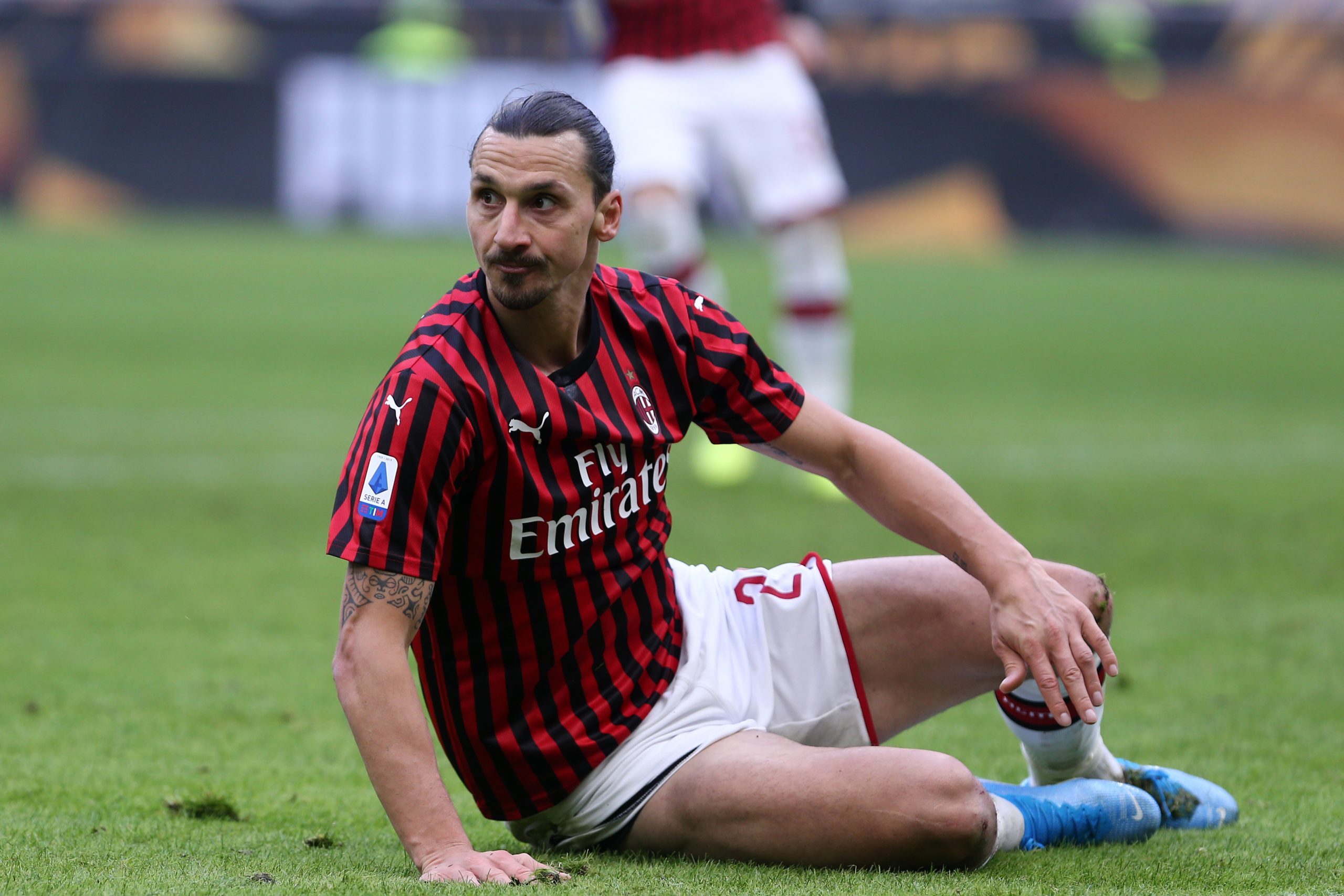 Winning Mentality 
A lot of people have their reasons for disliking Zlatan. Weirdly enough, for the same reasons I admire him, people will say he's arrogant, I say he's confident. Some people just can't grasp that sometimes to be successful you need to be deluded in a sense. What I mean by this is if you don't believe you're the best, who will ? Personally I enjoy Zlatan's famous quotes from the media. In a way it's his way of laughing at the world, making us normal folk look like the weird ones for not being as confident.
He must also be a good example to the younger players, instilling that confidence and strong mentality. A real breath of fresh air for the coaching staff I'm sure. Proof of this in my opinion actually goes all the way back to his Manchester United days. In 2016 can anyone remember a scandal involving a Manchester United player ? Especially in recent times ,we all know how easy it can be for British players to get caught up in some media driven scandal.
When Zlatan was at the club the players all had that senior player to look up to. I'm convinced his influence can be seen to this day in the likes of Marcus Rashford. My theory is that having a professional like Zlatan at the club helped the staff keep the players in line. Reducing the influence of the typical British drinking and partying culture that most English players struggle to keep away from.
AC Milan and Zlatan are standing tall with the prospect of a title challenge and an ex Champions League regular on the cusp of a comeback. They keep winning games and the future could be bright for everyone involved.
—————————————————————————
Article written by general football addict Reuben Scerri.
Agree? Disagree? Have something to add? Your comments are always welcomed and appreciated. So get to it and leave your your thoughts below….
and finally, remember, OzUncut is now for the fans, by the fans. So if you are a fan, and have an opinion about something, write it down, send it to us and we will throw it on the site. You don't need to be CHARLES DICKENS, just a passionate fan with an opinion.