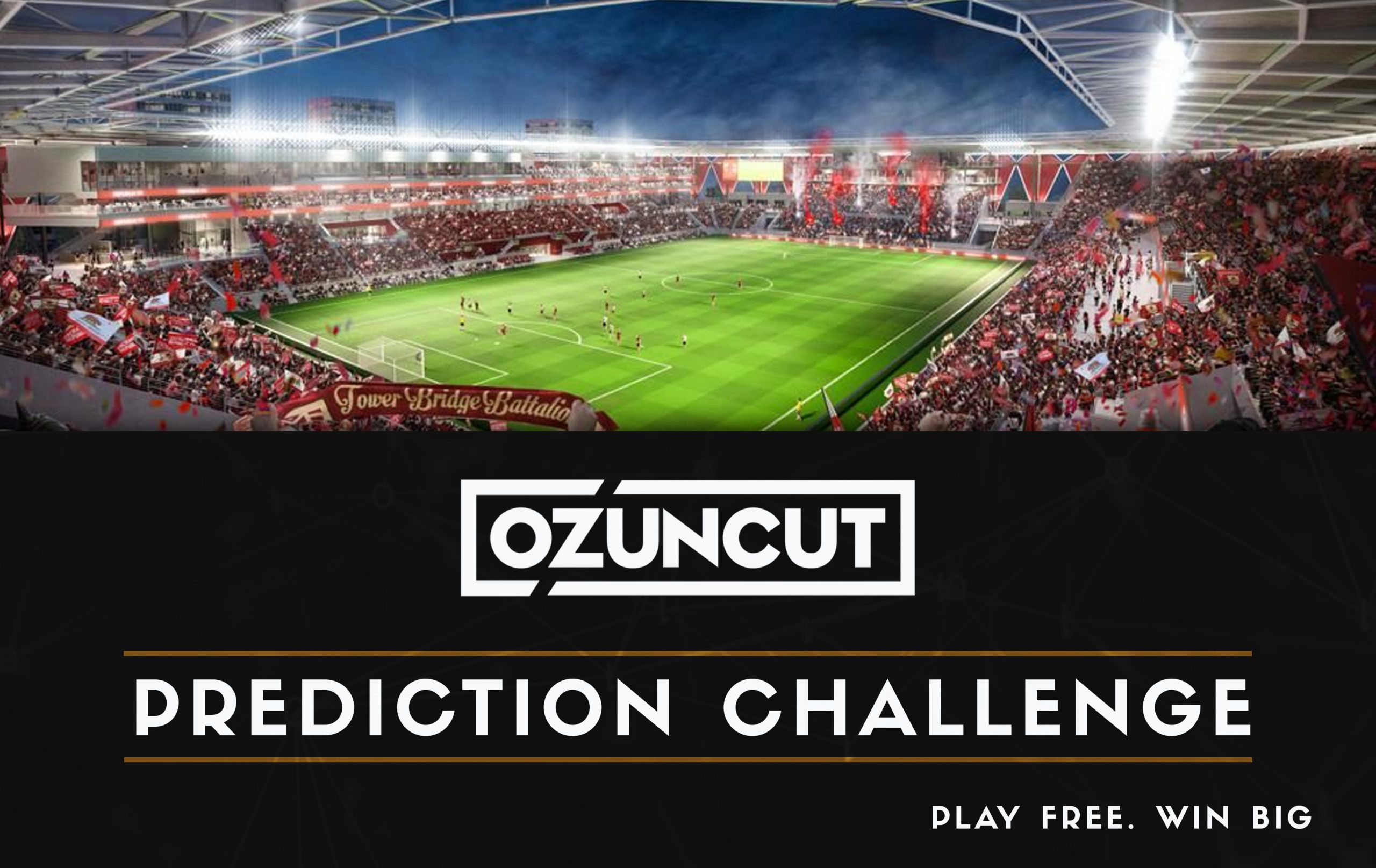 Subscription
Registration for the Prediction Challenge is easy AND FREE. All you have to do is click on the link at the bottom of this page, think of a login name and a valid email address. If you lost your password, you can generate a new one. Any problems, email [email protected].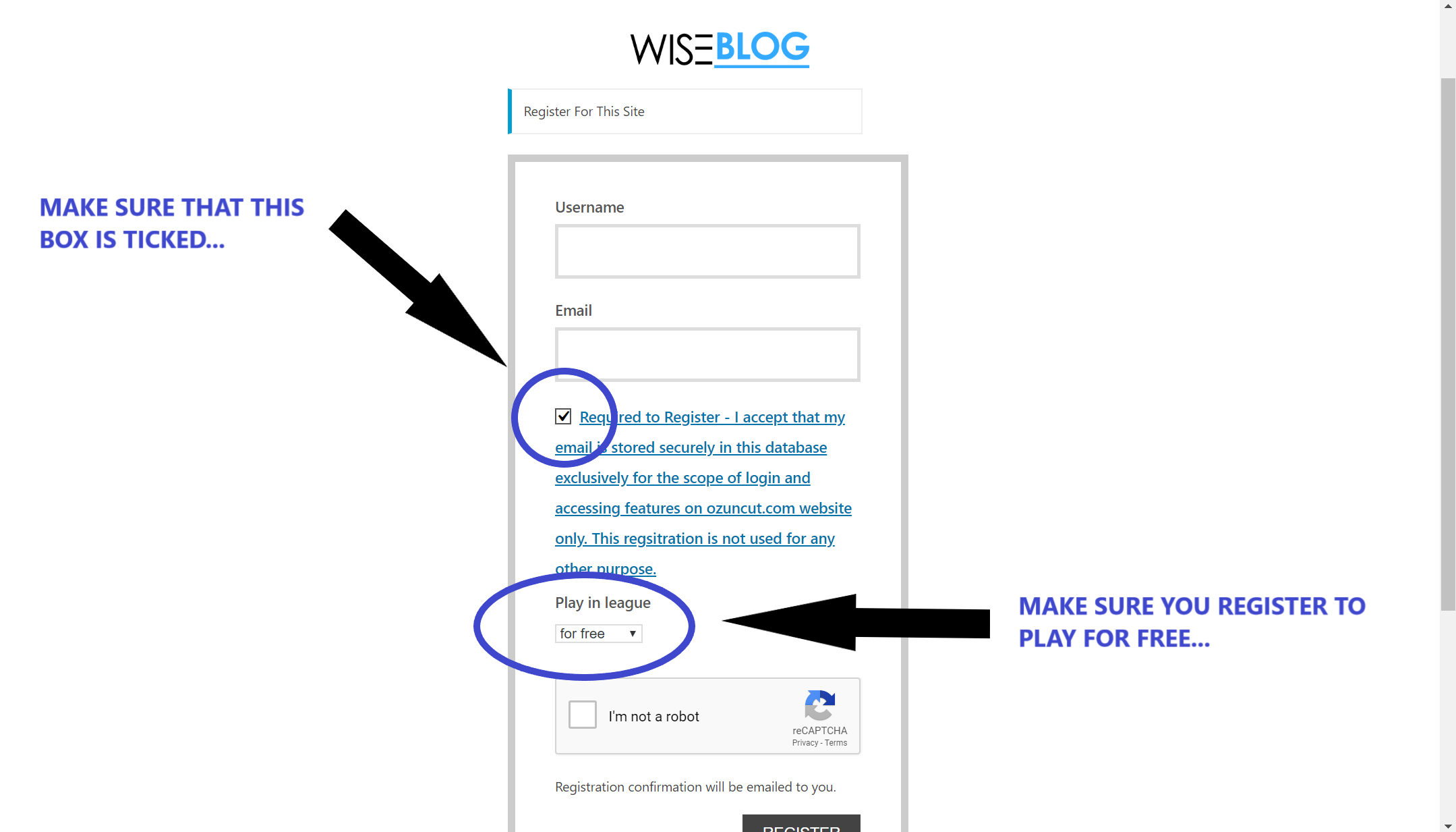 ***JUST IN CASE YOU DON'T GET AN EMAIL DURING THE REGISTRATION PROCESS, CHECK YOUR JUNK MAIL. IT'S PROBABLY THERE***
Predicting the matches
Predict the end score of all the matches in the competition. Just log into your account and go to the predictions page.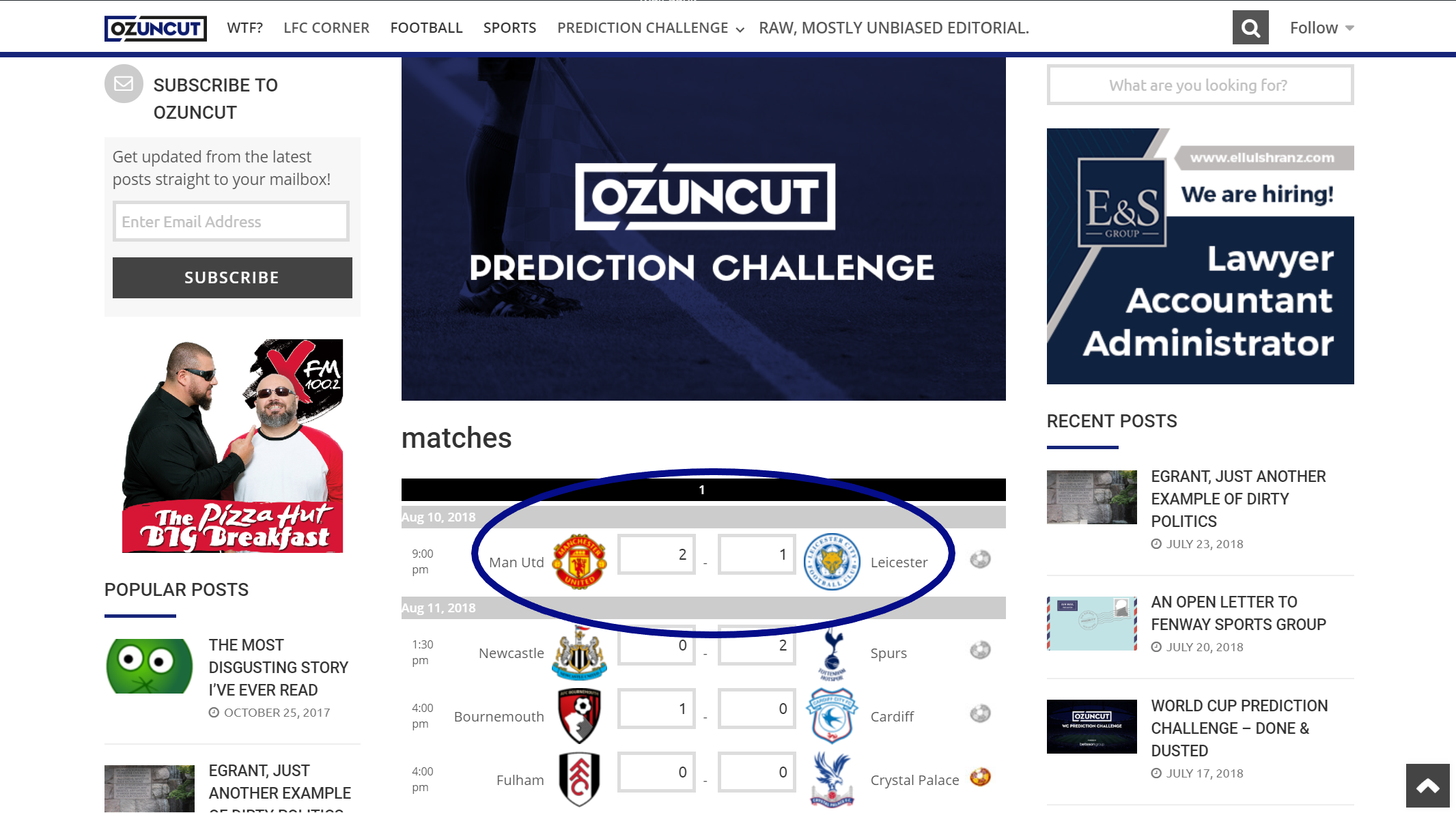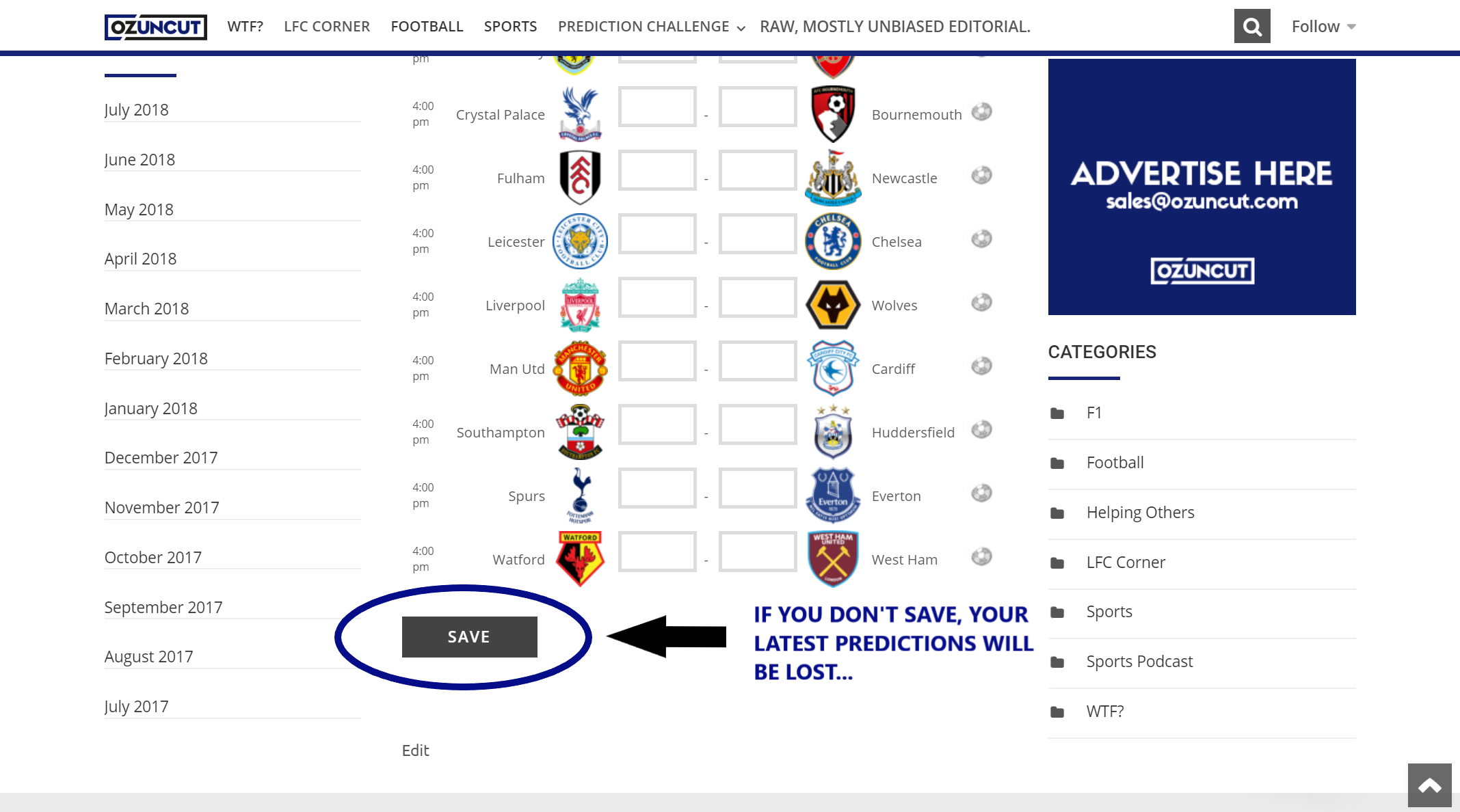 You have until 15 minutes before the start of a match to add or change your prediction. The server time is used. No discussion about that, so be on time if you want to fill in your scores.
The scoring
You get points for predicting the correct winner of the match or prediction of a draw. We call this the toto score. In case you also predict the exact score, you get extra points. We call this the full score. If you got the goals correct you get the extra goal bonus, even if you didn't get the match result correct (e.g. match ends in 1-1 and you predicted 0-1 you will still get goal bonus points). The last scoring options is the goal difference bonus: if you predict the correct winner, not the exact score, but you predicted the correct difference in goals, you get the goal difference bonus (e.g. you predicted 3-1 or 4-2 and result is 2-0).
|   | points |
| --- | --- |
| toto score | 2 |
| full score | 5 |
| goal bonus | 1 |
| goal difference bonus | 1 |
|   |   |
If you want to view the ranking, then go to the ranking page and pick the correct league. If you're logged in, then the league for which you subscribed, is automatically picked.
Same ranking?
When multiple players have the exact same amount of points, then the following sorting rules are applied on the ranking (most important one at the top):
amount of full scores;
amount of toto scores;
amount of correct bonus questions.
Prizes:
THIS YEARS COMPETITION IS JUST FOR FUN AND BRAGGING RIGHTS…. AT THE END OF THE SEASON THE TOP THREE WILL GET SMALL COMMEMORATIVE PRIZES ONLY. SO GET YOUR FRIENDS AND FAMILY INVOLVED AND HAVE YOUR OWN MINI COMPETITION. 
HEY, IF IN YOUR SMALL GROUPS YOU WANT TO CREATE YOUR OWN PRIZE POOL, WHO ARE WE TO ARGUE… 
🙂
and finally, don't forget to join the Facebook group for regular updates and to get involved in all the banter…
https://www.facebook.com/groups/481900582624036/
Click Here to Register and Start Playing Now!