It's back baby. In all honesty I do not like the international football break one bit. If it were up to me I would scrap international footy altogether. I just never really got into it. But that could simply be down to the fact that I support two crap footballing nations. Malta and Australia. Just the same, international football and tournaments just don't get me anywhere near as excited as proper league football.
So, with the international football behind us for the time being we can finally get back to the good stuff. And that means a return to our somewhat humble but fun Football Predictions Challenge. So far its just a bit of fun between footballing fans to see who has the better prediction skills. Who knows the leagues and teams the best, and who can take the bragging rights. I hope you are all enjoying it as much as I am and urging others to get involved.
The Premier League
Let us start with the Premier League. The big game of the weekend, and indeed one of the biggest in world football is Liverpool vs. Manchester United.
To be honest they are the two games I look out for most every calendar season. And the ones most likely to send me to an early grave. In these games usually you can throw form out the window. Its just down to who handles the situation better on the day. My big question at the moment is whether Mourinho will go to Anfield to park the bus again like he did last season? Or is he ready to come and play? My feeling is that he will go to Anfield with a very compact formation. But the question remains how will that work without the key element to that formation, injured Marouane Felliani? Usually the king pin when his team hits defensive mode. Alternatively how will Liverpool do without the now injured Sadio Mane, clearly Liverpool's most attacking threat?
I predict it will be a close game indeed. But I think Liverpool will shade this one. Hold on United fans. Keep your guns holstered for a second. Hold back keyboard warriors. My reasoning is down to the fact that Liverpool under Klopp have a fabulous record against the big teams. Better than any other by far. So for that reason alone I am going for a Liverpool win.
Chelsea travel to Crystal Palace on Saturday and even without Alvaro Morata I can see only one outcome. A very easy Chelsea win. Sorry Palace fans but at the moment your club is a laughing stock. Not even a single goal scored this season and Roy Hodgson as your manager. The best you can hope for is a narrow defeat in my opinion. But I wouldn't be surprised at all if its another ass whipping.
Manchester City host Stoke also on Saturday. Again I can only see one outcome here. Mark Hughes will make sure that his side will not be easy to beat. But with the quality and strength in depth that City have you would expect them to have enough to get past Stoke City.
Tottenham take on AFC Bournemouth. Spurs have been in great form and Harry Kane is on fire at the moment. Add to that the fact that Bournemouth have been seriously poor, I expect a Spurs win. I don't however have the same confidence in Arsenal who travel to Watford. Marco Silva has got his team playing some fantastic football and they will give the Gunners a real stern test on Saturday. I am going with a draw in this game.
You can see the rest of my Premier League predictions below. Good luck Premier League fans.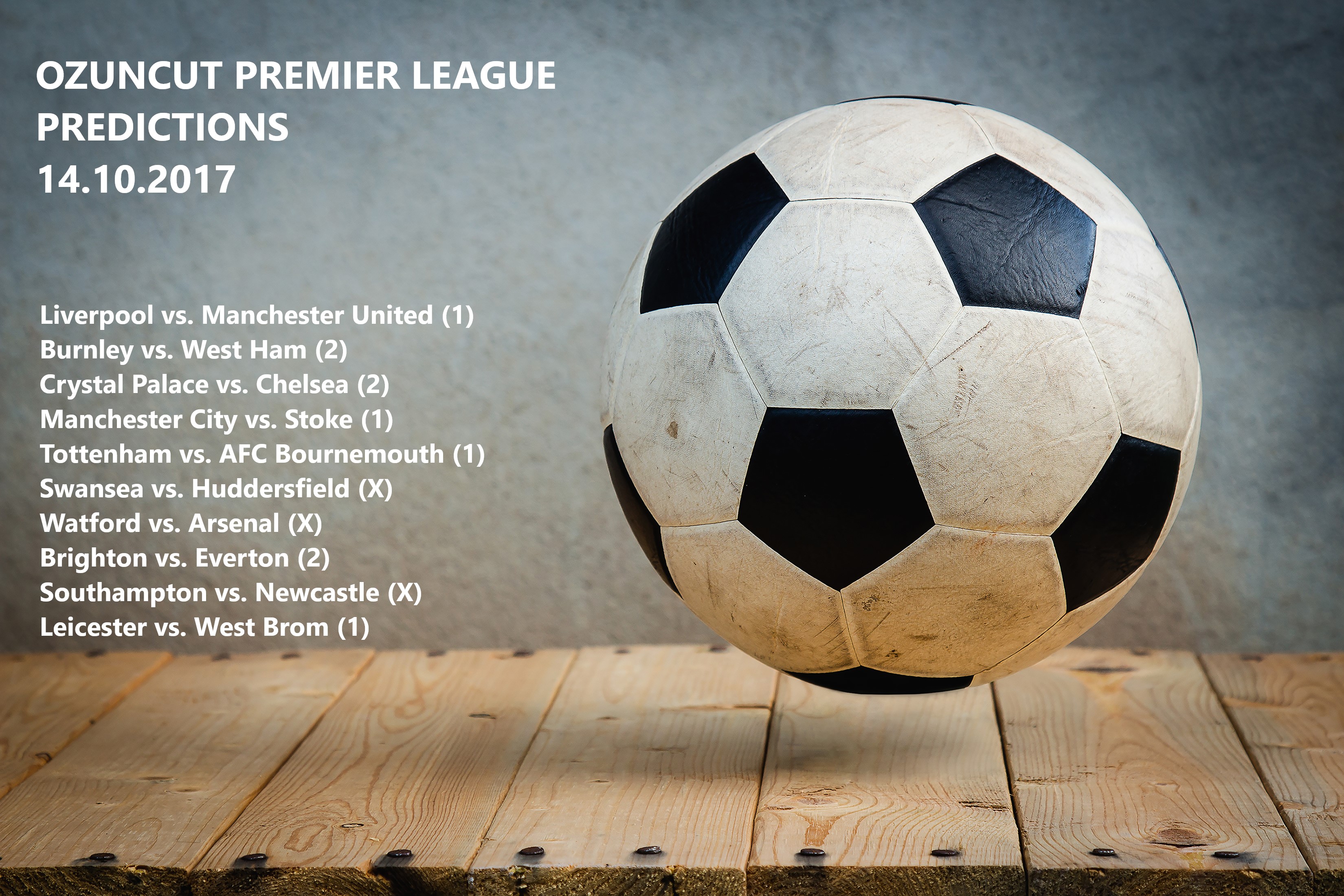 Serie A
It is a massive weekend in Italy's Serie A with some equally massive matches. I hope I get the chance to watch a couple.
Lazio travel to Turin on Saturday evening to take on Champions Juventus. The Romans have really impressed so far this season, they have had a great start. But still their defence worries me a bit. In 7 games they have conceded 9 goals and whilst that is no disaster, its not exactly the stuff of champions. On the flip side, Juve have been their usual rock solid selves. It seems that the loss of Bonucci was no big deal. I expect a close game, but at home I can only go for a Juventus win.
Saturday night for me sees the game of the round when Roma host Napoli. This is going to be a seriously hot game. League leaders Napoli have been scoring goals for fun and have been equally impressive in defense. I kind of get the feeling that this might be the year that they manage to knock Juventus "off their perch". But in Rome against a hostile crowd I think this will be a very difficult game. Have no doubts, Roma are a quality side. I think this one is going to be a draw.
Another "MASSIVE" game in Italy Sunday night is the Milan derby, Inter vs. AC Milan. What a cracker this is going to be. Not in terms of quality. Because I think both of these clubs and squads are not as strong as the four aforementioned. But there will be no love lost here. Both are former giants trying to claw their way back from mediocrity. Both have great history. And both HATE each other. All these things will make for a bloody cracking game of football. Because of the influence of Luciano Spalletti I am going to go for an Inter win here.
In saying all this, this is Italian football after all and it just may turn out to be a goalless draw. But I will stick with my ample gut here. Home win.
Italian fans, you can see my predictions below. Good luck.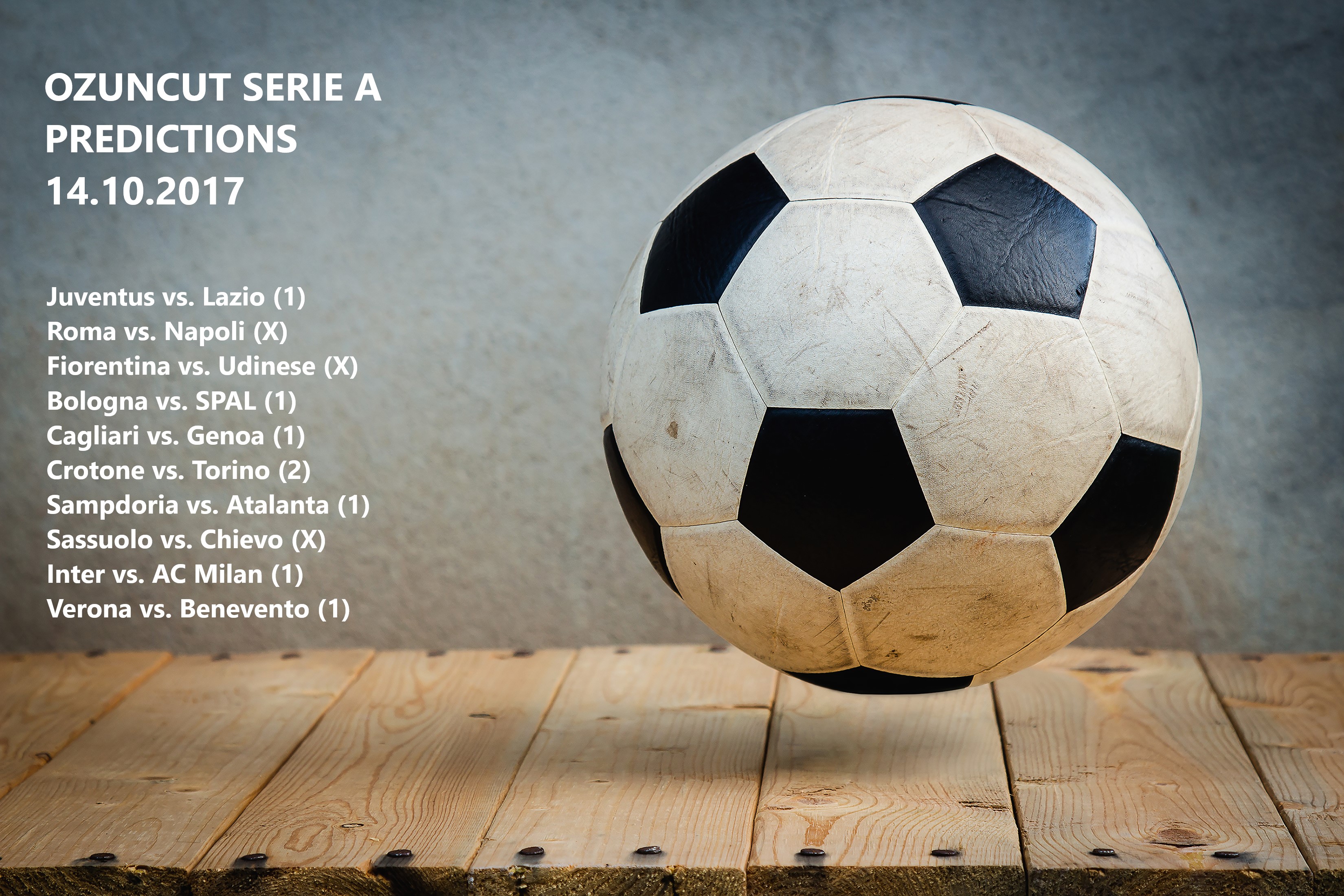 All in all I foresee a f***ing cracking weekend of football ahead and I for one can't wait. I already have a few of you interested in this Football Predictions Challenge. So for our current regulars as always please register your predictions in the comments section below. But don't forget you are not just challenging me or yourself. This is also about challenging your mates as well and getting bragging rights within your clique. So be sure to get your mates involved the more the merrier.
Here's hoping I kick all of your asses. If you are a footy junkie like me, it is set to be a great bloody weekend.
* As a final point lets hit you with another OzUncut accumulator. Last time round I got 5 out of 6 which means a loser, because I chose Everton and they f***ed me. Useless lot. I got a new one for you this week. Let's see how it does. So far in accumulators I have won 1 out of 3.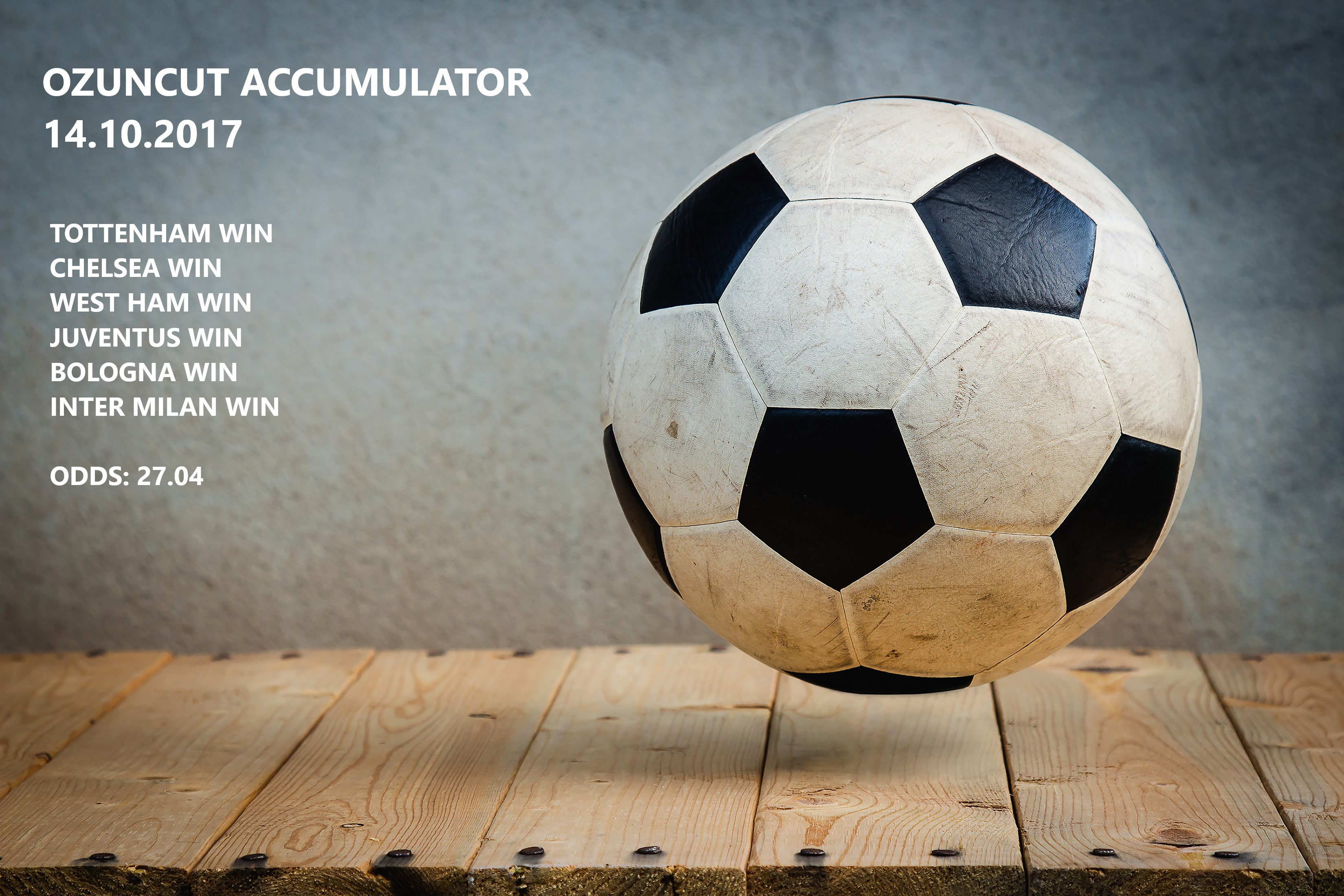 Click the link below for last rounds results.
https://ozuncut.com/index.php/2017/10/02/prediction/