It was a really difficult week when it came to our Prediction Challenge this week as their were so many surprise results. Chelsea and Arsenal losing in the Premier League as well as Juventus in the Serie A made it a complicated week for our challengers. That didn't seem to stop Grant Booth, a.k.a. "The Rabbits Foot" from knocking it out of the park. One thing is for sure, one day one time I am taking that guy to the race track.
Mr. Booth was crowned double champion last round before the international break. He impressively took bragging rights in both the Premier League Challenge and the Serie A Challenge. But how did everyone get along this week? Well, without further ado I present to you this weeks results.
PREMIER LEAGUE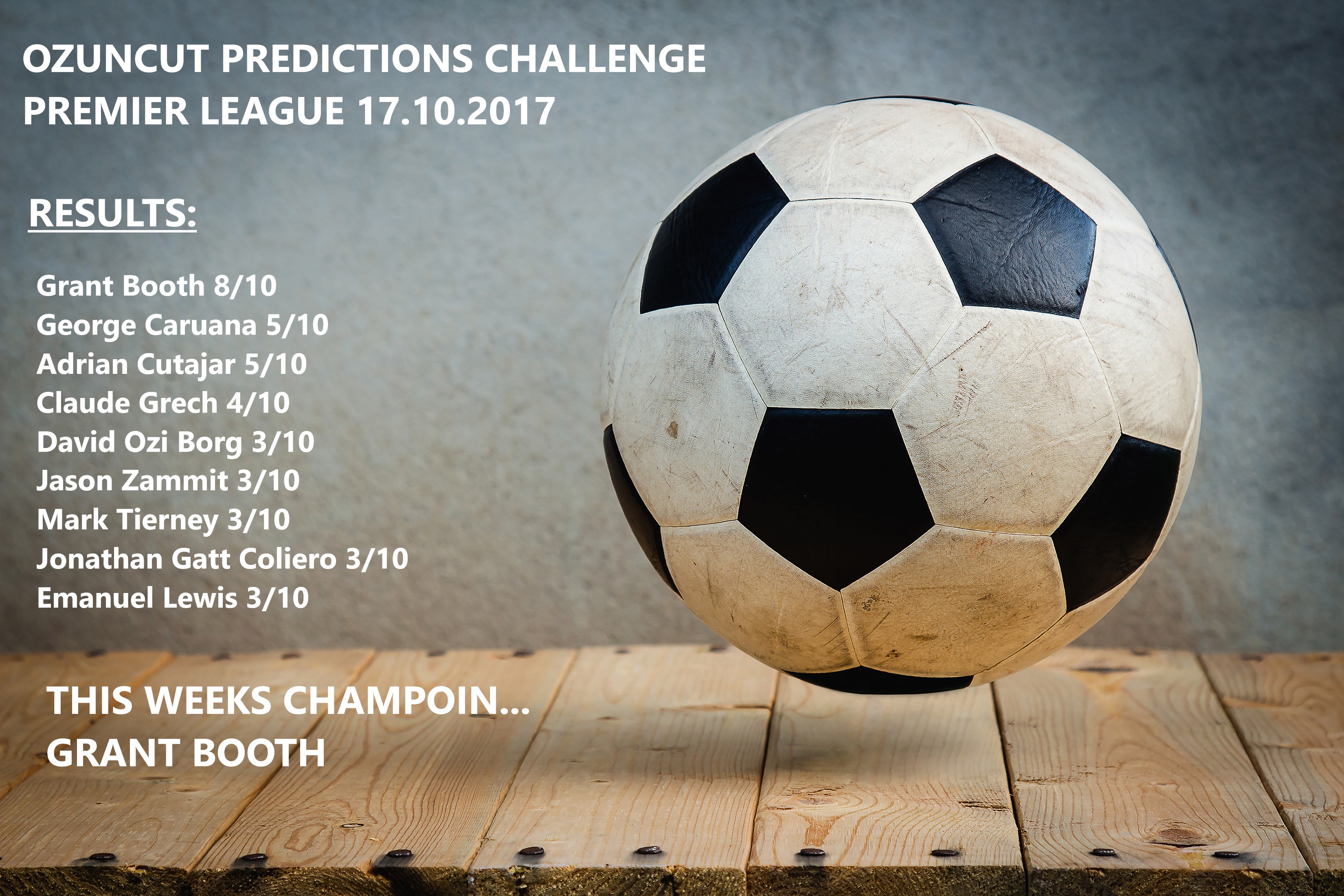 Grant Booth, a.k.a. The Rabbits foot, a.k.a. Fernando Fortunato smashed it this week with an extremely impressive 8 out of 10. Credit where credit is due, in what was a bit of a freak round Grant somehow seemed to get it bang on wiping the floor with the rest of us losers.
We can give an honorable mention to George Caruana and Adrian Cutajar for valiant efforts. For the rest of us, serious work to be done. Personally I think I am going to study stats and figures all day every day for the next 3 days in the hope of not "embarrassing" myself again next week.
SERIE A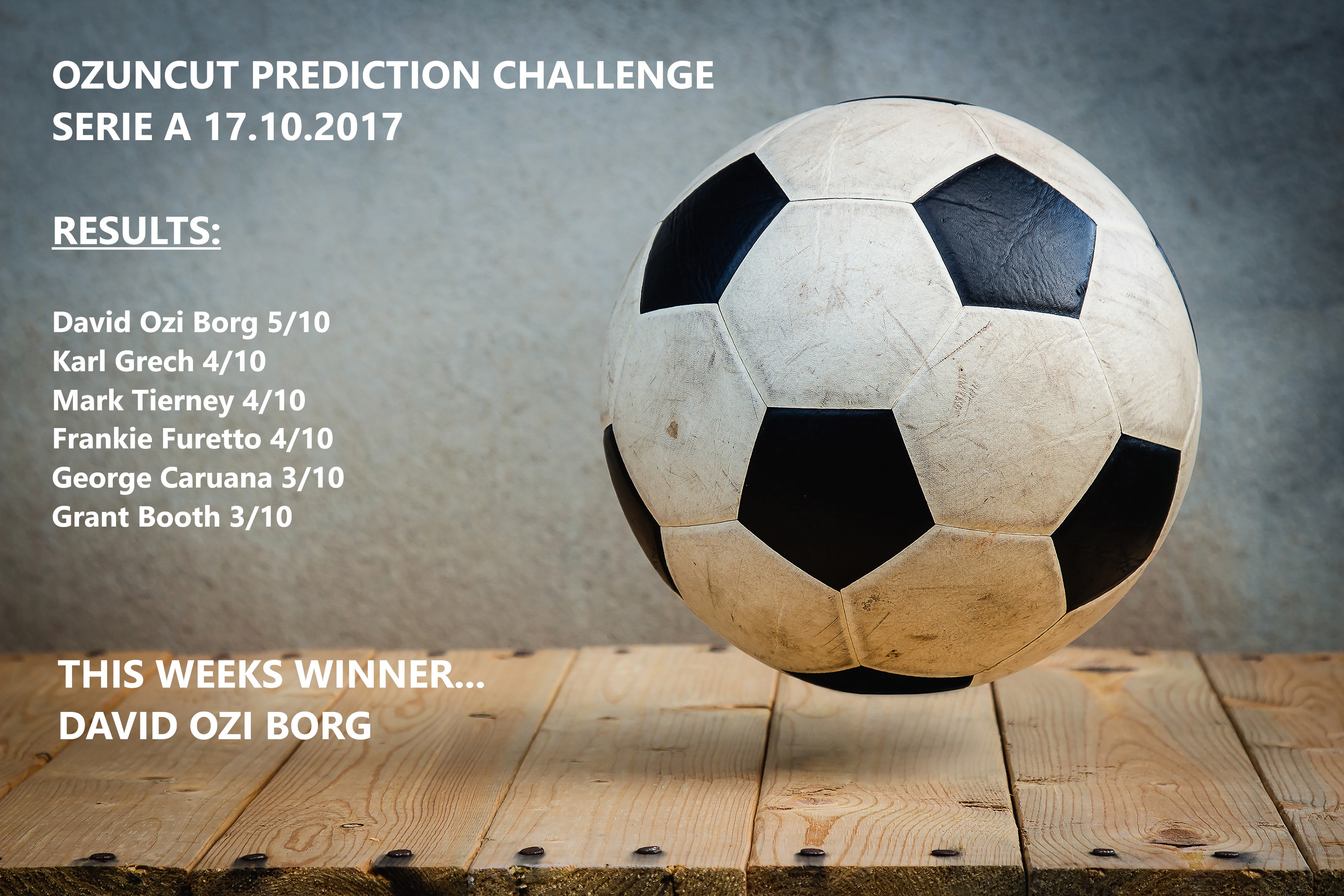 Well it was another difficult prediction challenge in Italy this weekend. But I tell you what, I will take the victory. If it were physically possible I would even try and pat myself on the back. Alas a physical impossibility. I scored an acceptable 5/10 to earn bragging rights this week. Well done me. 🙂
Difficult to give any other accolades really from this round. But I will give a mention to Karl Grech who's predictions have been quite miserable until now. However second in the predictions and a win for Inter surely must of seen some type of self gratification in the Grech household this past weekend. Well deserved young man.
THE OZUNCUT ACCUMULATOR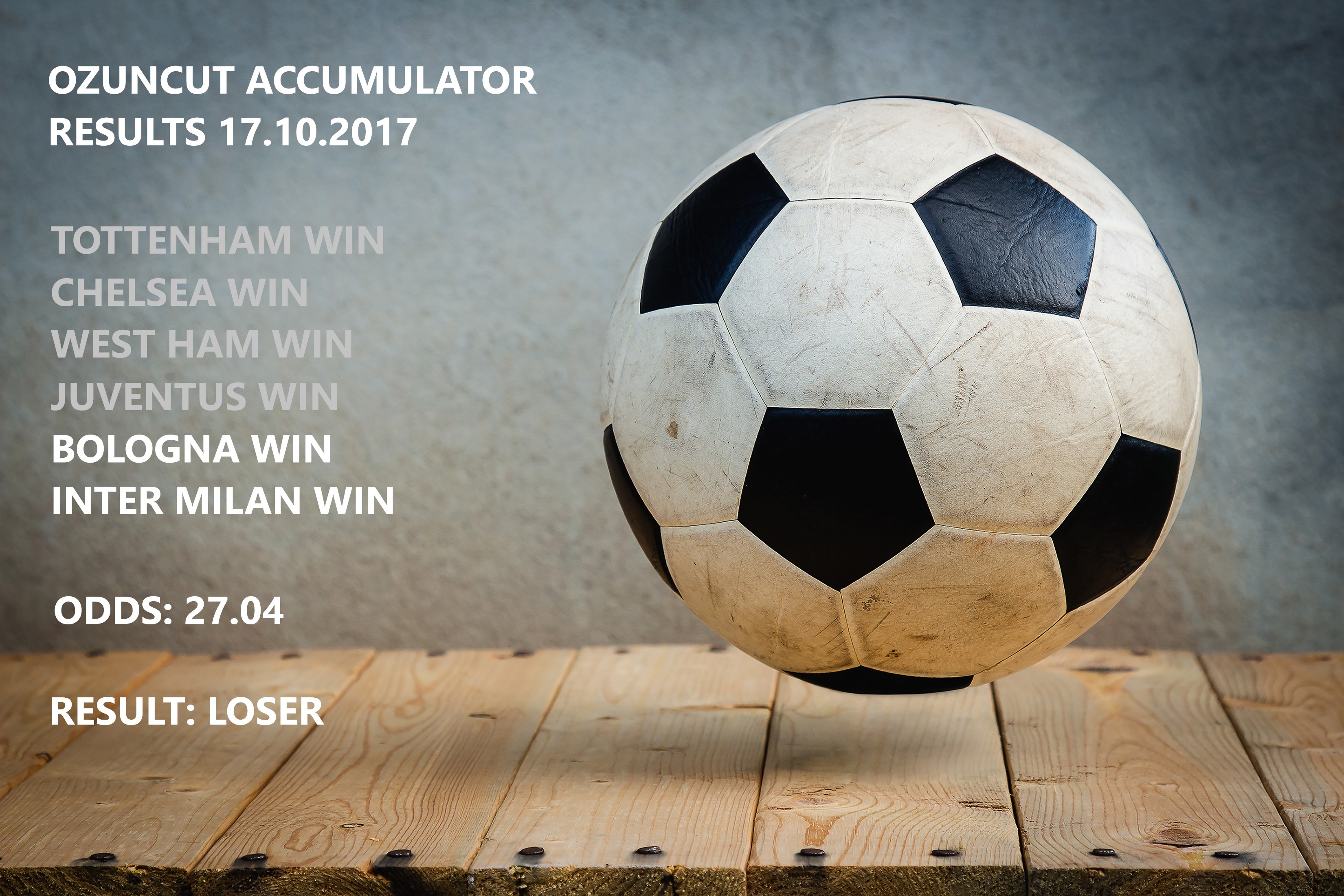 Well what can I say. This weeks ACCA was a serious loser. Ignoring my typo above with the Tottenham win, the likes of Chelsea, West Ham and Juventus conspired to ROB ME of my weekly €1 investment. If anything however I am persistent and will be back at next weekend for another crack.
Don't forget to look out Friday lunchtime for our next edition of the OZUNCUT PREDICTION CHALLENGE with another round of league games fast approaching. Put a reminder in your calendar and see if you can beat not only me but our other competitive friends. And don't forget to rope your mates into it, the more the merrier and the bigger the challenge.
Adios Amigos.
https://ozuncut.com/index.php/2017/10/02/prediction/