I must admit, I have always had a bit of a soft spot for Arsenal. I am not really sure as to why. It was probably because they provided no real threat to Liverpool's Historical Legacy. But it was also because at times in the Premier League era they had one of the best and most entertaining teams in world football. The days of Bergkamp, Pires, Viera, Henry and co. were some of the best for Arsenal in their history. And their 2003-2004 invincible season, where they went unbeaten over 38 games was an incredible achievement. They used to be a joy to watch.
But let's be honest. Those days are long gone and for the past decade they have been by their standards kind of s**t. Should anyone at this juncture wish to throw the recent FA Cup dominance in my face, please don't. It would be a useless and naive argument. While the Arsenal of the past decade has had some very good players and teams they have lacked the most important attribute. Heart. It was a shame to see such a talented team just drift along. At times they could blow a team off the park whilst at others it looked like they truly didn't give a damn. Sad. Personally I blame both the Arsenal board and Arsene Wenger for allowing complacency to spread through the club like HERPES. But that is a discussion for another time.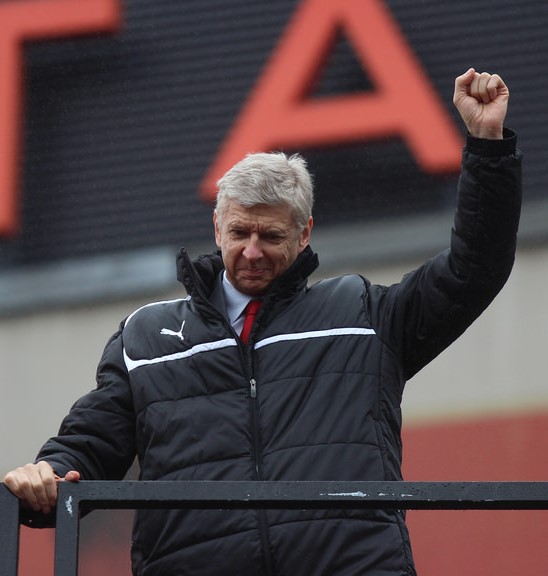 Arsenal fans, don't reach for the noose just yet. There may just be a glimmer of hope. During the London derby this past weekend I witnessed something that I haven't seen in a long time. I saw a team ready to fight. A team ready to out muscle, out run and out work their opponents. Their counter press was incredible. The forwards worked tirelessly and the defence led by the ever impressive Koscielny was outstanding. All this against a very very good Tottenham side. There is definitely light at the end of the tunnel.
BUT, and here is the kicker. Did they raise their game just because it was a derby? Or have they magically turned some kind of corner? The big test of this will be on Sunday where they travel to a very tough Burnley. Will they fight then? Will they out muscle, out run and out work Burnley? Or will they turn back to the old Arsenal who believe they have some divine right to s**t all over lesser opponents without breaking a sweat? I know what I think, what about you?