Morning all. Hope you have all had a fantastic week. You are almost there. THE WEEKEND. Just a few hours away. Hang in there my good people. Don't give up. With the weekend comes another addition of the Prediction Challenge and this weekend should be pretty relaxed. We only have the Serie A to focus on as in England its FA Cup weekend. Thus Liverpool and Arsenal fans will especially focus on the games in Italy.
Just in case you have never taken our Prediction Challenge before, the rules are pretty simple. All you need to do is guess a home win, draw or away win for each game of the round. Drop your predictions in the discussion box below and your done. If you're having difficulty just follow the lead of some of our regular competitors. That's it… Here it is in black, white and blue.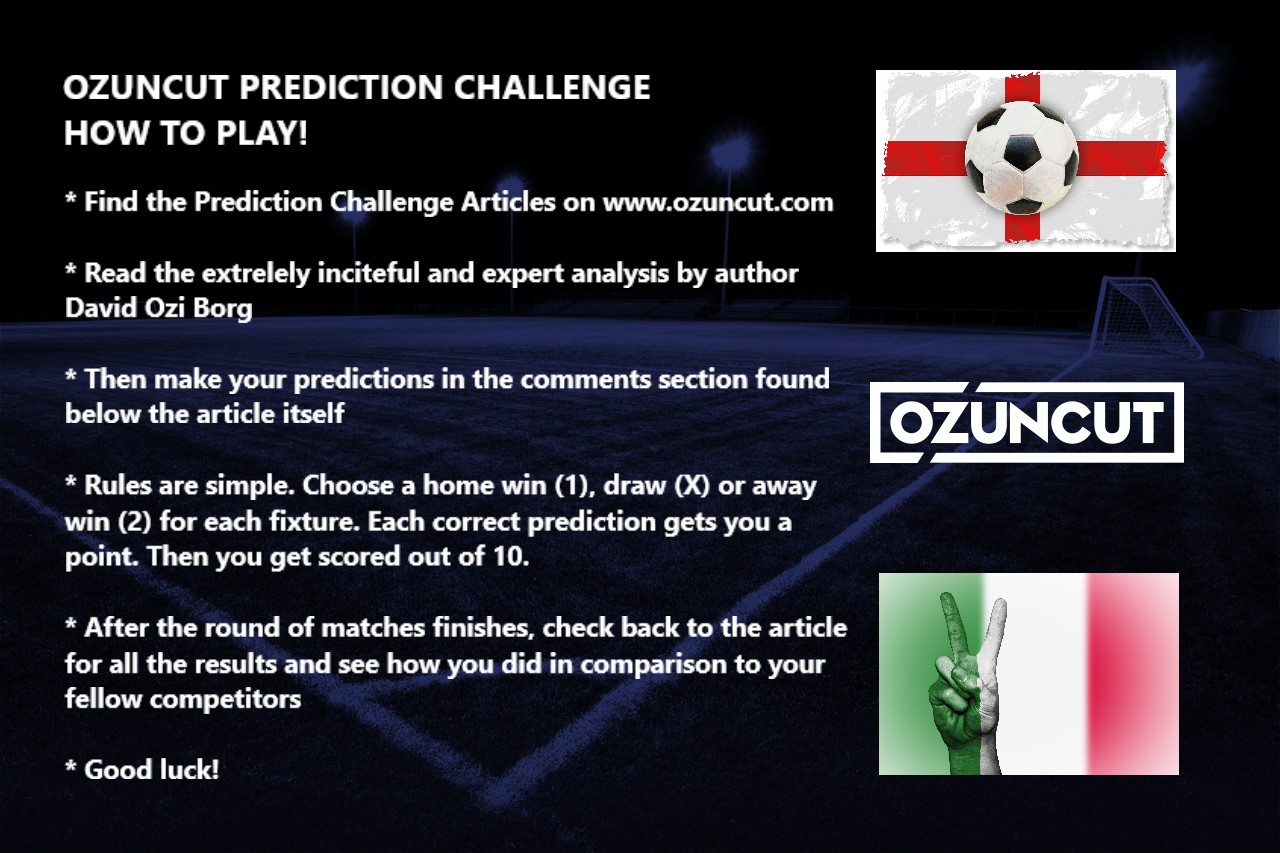 Ok, let's get to this round of games in Italy. Round 20 of our Serie A challenge. We cannot start our review without talking the Turin derby. Dare we dream that Torino can win this one? For me, no. Torino have been having a really good season. And you would expect they will be up for this one. However, Juventus have been in fabulous form lately. Consistently getting results, sometimes impressively and sometimes by grinding them out. If it weren't for the resurgence of Napoli, Juve would have run away with it AGAIN. Got to say, just cant see Juve slipping up on this one. So going for an away win.
Roma travel to Udinese on Saturday with a very impressive away record. Their form has been pretty patchy by their own very high standards, but funnily enough on the road they have only lost once. It won't be an easy game, but I expect Roma will have too much for the boys in black and white. Here is a quick question for you, how likely is it that Inter will get two wins in a row? On the surface you would think it is very likely, but I think they will make it happen. The quality is there in the squad and they have a great manager, but recently the wheels kind of fell off. But eventually it has to come good, and I can see them having a decent run between now and the end of the season.
Napoli should cruise to victory against SPAL, Lazio the same versus Verona and I am going against the grain to predict an away win for Sampdoria against AC Milan. Here are the OzUncut predictions in full.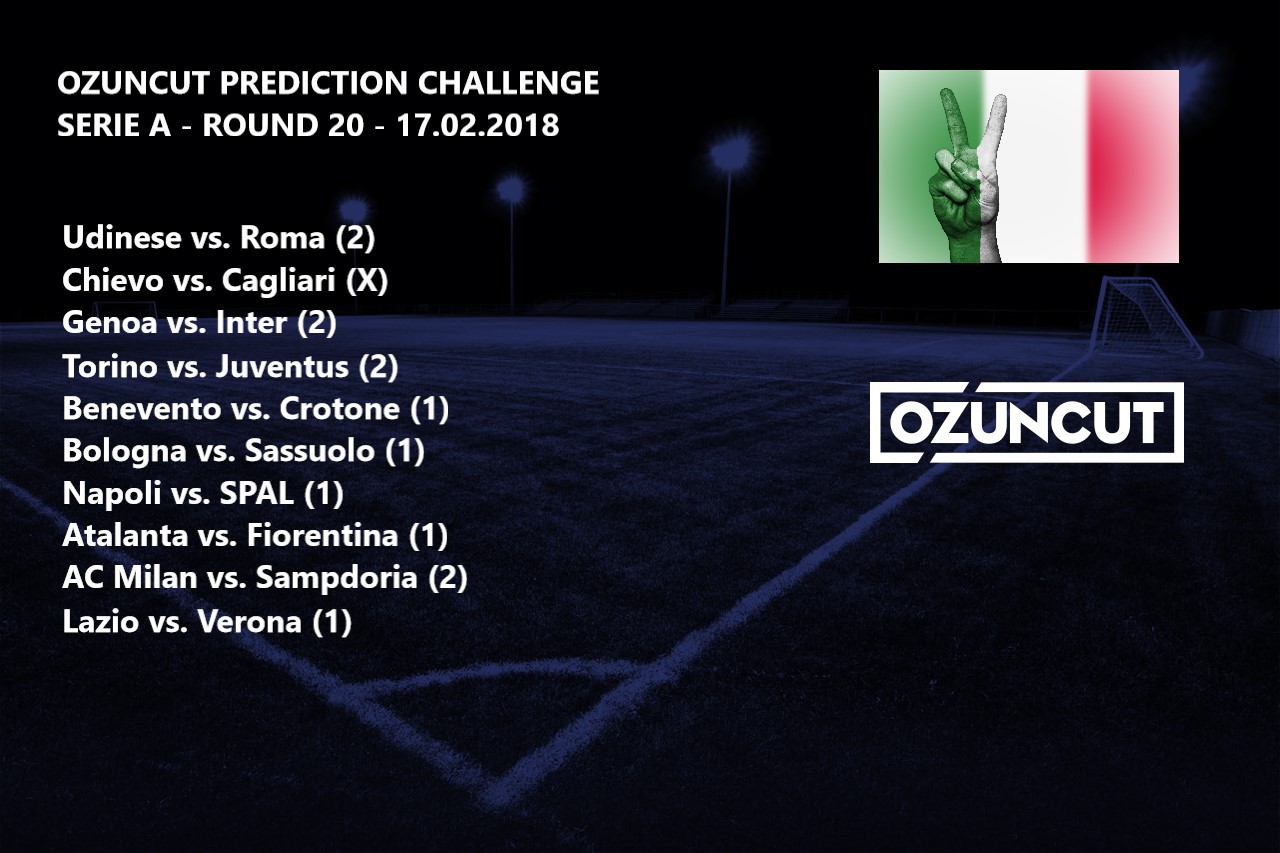 First game kicks off Saturday at 3pm CET so make sure to get all your predictions in by then. And good luck. In case you forgot what happened last weeks Prediction Challenge…. follow the link below. AND HAVE A GREAT WEEKEND. 🙂
UPDATE 20.02.2018
OZUNCUT PREDICTION CHALLENGE – 17.02.2018 – SERIE A RESULTS
Right, not time for messing about so let's get to it. Jay Power wins the round, while Gerald Scibberas blew it. The funny thing is, I wanted to welcome Gerald back because he was gone for a while. BUT, upon his return, he scores a magical ZERO. Special stuff that. I just hope that he doesn't "disappear" again. Well done Jay though, great round.
Mark Tierney remains on top of the leaderboard and has stretched his lead out this week. Good stuff mate. A 8/10 round second best, but great for your overall stats. Another Scot, Martin Collins continues to lead the average scores with a weekly average of 5.73. Pretty decent stuff…
Alright lads, off to my sick bed. Have a good week and see ya all soon.
*** thanks to the honesty of Jay Power, realizing that this morning I am highly medicated, he owned up to the fact that he only got 8/10. Thanks Jay. So Jay and Mark Tierney are joint winners this round.