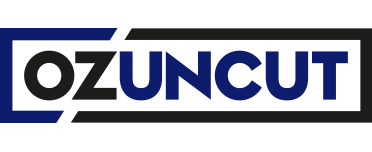 20.07.2018
Mr. John W. Henry
Fenway Sports Group
Somewhere on the other side of the pond
Dear Mr. Henry,
I would like to start off by saying that I have been a fan of Liverpool Football Club for over 30 years. Honestly, besides my family and friends, the club is the most important thing in my life. I watch nearly every single game the team plays, including pre season friendlies. In fact I would estimate I have missed less than 10 games in total over the past 20 years. I love everything about being a Liverpool fan, and I will be loyal and committed until the day I die.
Now, to the reason for my letter. I would like to formally apologise for the miserable, spoilt, selfish & ignorant segment of fans who have been on your back since your purchase of the club. In all honesty, I am ashamed of them and in my opinion this is not what our club is all about. I also believe these not to be real fans of football.
You see, when your kind self and your business partners purchased the club back in 2010, I took the time to understand the precarious position the club was in at the time. And understood just how close the club was to a far worse fate. I also took the time to think about how things could potentially unfold from then on. You see, I was very confident that you were not the stereotypical "sugar daddy" who would come in and just throw money at any problems the club was currently enduring.
To me, it was obvious that after the initial investment, certain off field business problems would have to be addressed so as to ensure a solid foundation to build the club up again from the proverbial ashes. The stadium, importantly, needed to be enlarged and modernised. And I really appreciated the fact that you took your time, assessed all the options and ultimately decided on the redevelopment of Anfield. I think the results, magnificent, are there for all to see.
It was also quite apparent at the time that Liverpool, as a football club, had fallen way behind our main competitors. Especially when it came to the commercial side of the business. And if we were to compete at the highest levels again, this critically important facet of football with have to be remedied. As it stands, as a fan I can see the work that you have put into this and the great sponsorship strides forward that have been taken.
Now, during this critical time when you were working on building the foundations of a solid future, I understood. I understood that things would be slow in the transfer market. It was clear to me, that going out and spending ridiculous amounts of money that the club doesn't have, would only serve to put us right back to the place we were desperately trying to dig out from. I was ready to be patient. Apparently others were not.
I knew that when the time came, and a solid platform had been laid, that you and your partners would enter the phase of developing the squad into a team capable of challenging at the very highest level. I was extremely confident in this.
Others blamed you when at key moments our best players wanted to leave the club. Not me. Mostly in the cases of Suarez and Coutinho, I am very confident that nothing could be done from anyone to have altered those situations. In the case of Suarez, the club was clearly a level below the elite, and Suarez deserved to be at the top level. And Coutinho, well, the poor boy just was desperate to leave for a number of personal reasons. I didn't even complain when at times the club did not fully reinvest from these sales. As I stated earlier, my understanding of the game led me to believe that the time would come. I was happy to support you building step by step.
And that Sir, is what you and Fenway Sports Group have done. You have taken a club virtually on the cusp of administration and set in place a plan to revive the club to its former glory. Stage by stage, step by step. You would probably agree with me in saying that we are probably only half way there. Continued building of the squad and a sustained period of excellence resulting in regular success is next on the agenda. And like you, I am confident this will happen.
So, Mr. John W. Henry and partners, I would like to thank you, FSG, for buying the club back in 2010. I would like to thank you for treating the club like a sporting business. And for implementing a plan which would serve to return the club to success, not just for now, but the long term. I would like to thank you for hiring Juergen Klopp. No man in the modern era has suited our club more perfectly. And I would like to thank you for releasing the funds for transfers of quality in the past 18 months. For purchasing the worlds most expensive defender and the worlds most expensive goalkeeper.
But mostly, I would to thank you for ignoring all the idiots and naysayers. Whilst just remaining quietly in the background, working hard to make this great club, our great club, better. Personally I would be more than delighted if you were to remain our custodians for tens of years to come.
Thanks and Regards,
David Ozi Borg
Blogger @ ozuncut.com
YNWA.