Just to clarify from the off, I am no expert on what happened with the whole Egrant investigation. My interest in politics remains distant because of my complete and utter disdain for it. So, I only really followed what popped up on social media and the like. In a nutshell however, from what I've gathered, an accusation was made by the Nationalist Party. Specifically Simon Busuttil, regarding the Prime Ministers potential connection to an offshore company. An investigation ensued.
The investigation took quite some time. But in the end it was judged that both the PM, and his wife were in no way linked. In fact, on the face of it, it seems that the allegations were somewhat intentionally fabricated in an attempt to remove the current leader from power. If I am incorrect on any of these points I am happy to be educated by those in the know. That is, if they feel the need to do so. Personally, my faith in politics, politicians and the political system evaporated a long time ago. However I latch onto these stories only to reaffirm my long standing hatred for the dirty game.
Anyway, really and truly, this blog is not about the EGRANT situation specifically. It is more an expression of my frustration as to how many people still hold so much faith in people of political power. It is beyond my understanding. The one thing that Egrant proves is the both shambolic, and filthy state of local politics. For anyone to go to such lengths for political slander, all in the name of gaining a political advantage, is disgusting. Especially when it is to the detriment of the little people like you and me. Who let's be honest, they don't really give a damn about.
We must not however, at any point, fall into the trap of thinking this is only a Maltese problem. Far from it. This deplorable behaviour is happening all over the world in almost every political system. Take the UK for example and BREXIT. What an absolute joke. This whole BREXIT movement was based upon a series of lies and half truths. Which were ultimately intended to do two things. Firstly destabilise the sitting government, which it did, as Cameron resigned. And secondly, to continue what seems to be the ever increasing political agenda of global separation.
So, in essence, they lied their asses off, and made "the people" destabilise what was at the time a "relatively" stable situation. It was successful and now two years down the road, Britain is in political crisis. And as a result, the ripple effect means the people are suffering. Another relevant example of objectionable politics is that of the United States of America. I really, really, really don't want to go into a lot of detail here as it won't be good for my health. But its safe to say that the current administration and its leader are not exactly squeaky clean.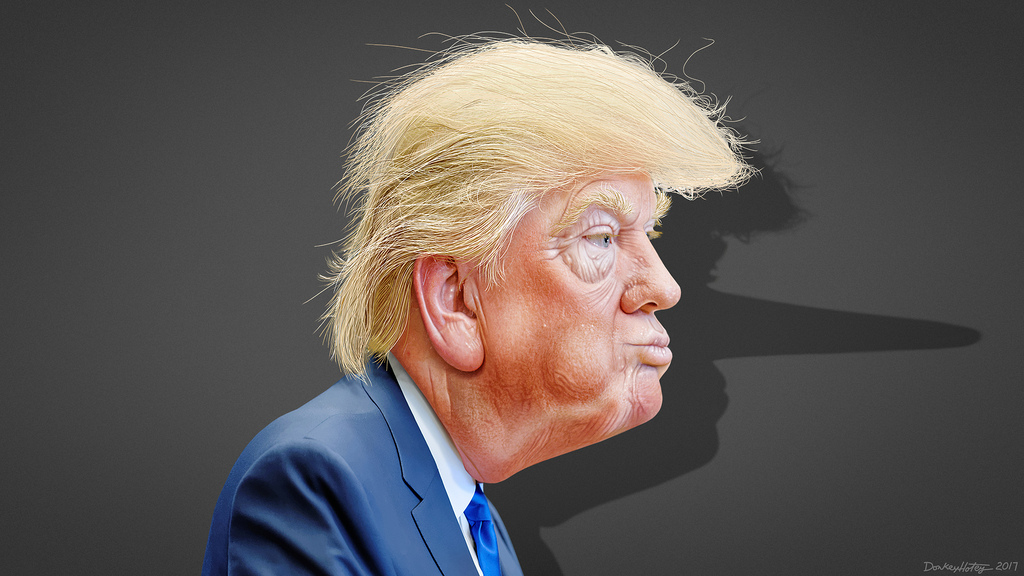 In fact I would hazard a guess that 75% of the drivel that comes out of Donald Trump's mouth is either wholly inaccurate or a down right lie. His behaviour, both before and during power, is offensive, and let's be honest, borderline criminal. And his sole intention as President is to segregate the US from the rest of the world. Thus, making America rely predominantly on internal resource which will ultimately make all his industrial buddies even more filthy rich. Oh, and we all know he will throw anyone under the bus to save his own ass.
And here in lies the biggest problem of all, us. The voters. The real people. Living day to day, just to try and get by. We put our faith in these people in the hope they can make our lives just that little bit better. Whilst all the while, really and truly, they could not care less about us. We look up to these people to be a shining beacon of light, an example to all humanity. In truth, they are the worst of us all. The most selfish, the most manipulative, the most self centred, the most power hungry. Need I go on? And the worst behaved. Shame on them. Shame on them all. Personally, their behaviour disgusts me and until I am wholly convinced that their is someone out there who is different, I will continue to have zero faith in politics.
As for you my fellow earthlings, the choice is yours. You can either continue to support these arrogant megalomaniacs and things will remain status quo. Or, you can choose to not support them. Personally I will continue my protest by means of abstention. At the very least, that gives me the peace of mind that I am NOT helping contribute to the problem.