To be honest, I really didn't feel like sitting down to write this week. That is the reason that this weeks release is slightly late. Even though today's entry is a report on last weeks journey, I haven't had the motivation to write for a few different reasons. Before I get to that, in short, on the diet side, week 3 was brilliant and the week by week goal remains on track.
Aside from this however this week I lost a good old friend of mine to cancer. Ronnie Sacco was a man I met many years ago through our love of cricket. And from the moment I met him, I knew we would be get on. He is the kind of guy who you just feel lucky to have known. First and foremost, he was one of the nicest guys I have ever known. Genuine, loving an caring to a fault. He would truly run through a brick wall for the people he cared for.
He was also a true competitor. Wore his heart on his sleeve and always gave his all and inspired the people around him. But for me the most important thing of all was his smile and laugh. When he smiled, the world was simply just a better place. And when he laughed you could not help but join in. Upon reflection, I feel truly lucky for having the opportunity to spend so much time with him. My only regret is that in the last few years there was not much occasion to do so.
Ronnie Sacco, you fucking legend, I love you and will miss you dearly. And wherever you are now, I hope you are smiling down on all us poor ugly fuckers. His passing and the subsequent funeral dulled my motivation for writing and sharing this week, but I must not allow it to hinder my progress. It is consistency and effort that are the keys to my ultimate success, so here I sit disheartened but steadfast.
My short homage to Ronnie complete, back to the matter at hand. 50 kilograms in 50 weeks. The journey and challenge of my life. The desire to finally be the person I want and deserve to be. This is the year and I have never been more determined. In case you missed last weeks update or forgot where the journey is at, you can refresh your memory by clicking on the following link and catching up.
Week 3 of the journey has been completed and it remains positive in every aspect. Diet was spot on. Completely focused and unwavering. My food prep was on point, attitude and focus equally militant. I would be lying if I was to say it wasn't without challenges. There are times when I am hungry. And times when I am starving. But the secret has been snacking on healthy foods when these moments arrive. Or at the very worst having a peanut butter sandwich with wholemeal bread. Not too calorific and gives you a little carb boost as well.
Most important is keeping count of your calories, and making sure you are keeping under your daily intake targets. Don't starve yourself, just eat well, and what is right for you. So time for the official results. See below…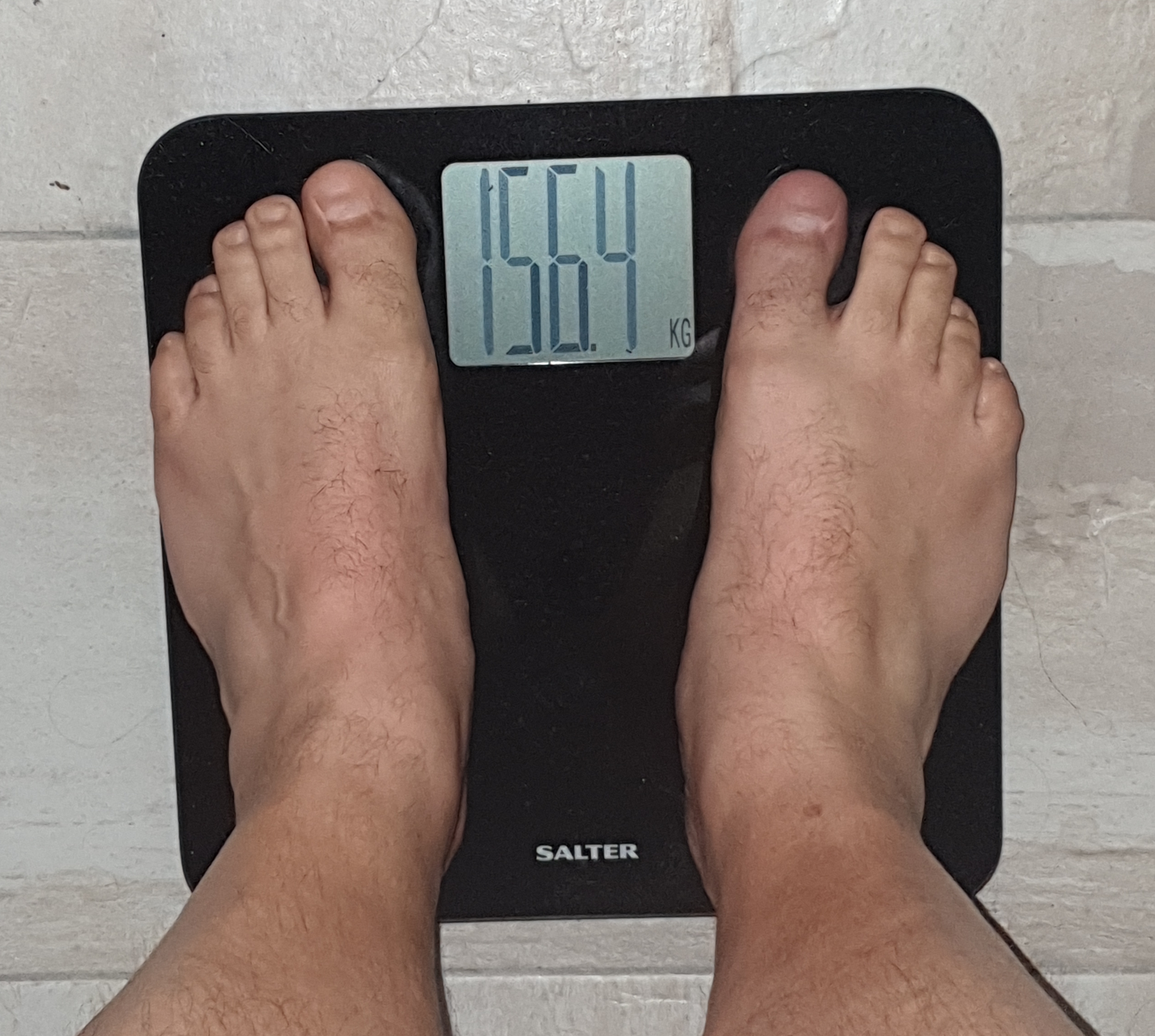 As you can all imagine I am very happy with the results once again. Proving that the right attitude and the right focus will always achieve the right results. And that is the message I would like to leave you with today. There is no where to hide and there are no excuses. If you really want to affect change in your life, then just do it. But, it will take hard work and application. There are no short cuts.
Be organised, have a good attitude and most of all work hard at it. My journey is still in it's infancy, however is already living proof that things can be achieved if you do the work. How are things going with your journey?
Until next week…