First of all I would like to thank you all for your messages and kind words of support. On a daily basis I question whether humanity has been lost. I witness acts of selfishness and arrogance, which make it a challenge to keep overall faith in our species. However, in these moments, when such selfless support comes your way, you can really begin to believe there is still hope for our future. From the bottom of my heart, thank you.
So, now down to the nitty gritty as they say. If you read my introductory post ( https://ozuncut.com/50-in-50-my-2020-time-is-now-challenge/ ) you will know the challenge I have issued myself for this year. If you haven't read the blog article then I suggest you do. However if you don't have the patience, it's pretty simple. In 2020 my goal is to lose 50 kilos in weight in 50 weeks.
I don't consider myself a stupid man. When I set the challenge I knew it would be a difficult one with hard moments along the way. But I also feel it is realistically attainable and I feel more equipped than ever in my life to meet this challenge head on and smash the living shit out of it. My starting weight, 165.4kg.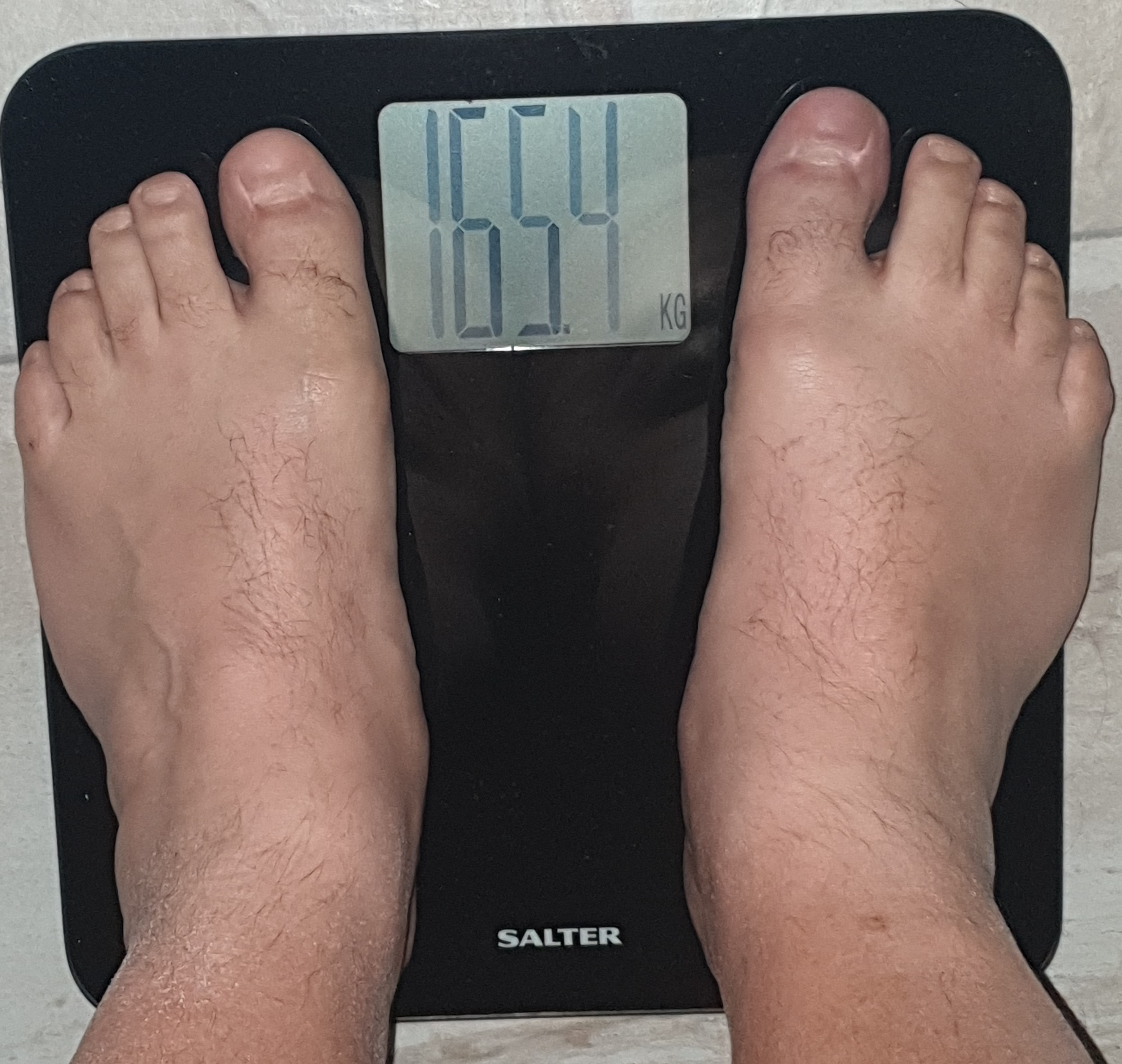 So how did it go you might ask? It all began on the Monday (6th Jan). First couple of days were an absolute breeze. Positive thinking, good food preparation and never hungry. Great. Then, Wednesday I hit a bit of a wall. In all honesty I woke up in a bit of a mood that morning and it was really hard to regain my composure. I suffered tiredness all day long and my body (and mind) was just screaming for food every second of the day. It was really, really hard.
Guess what, I still kicked its arse. Didn't break, didn't snap, didn't lose. Kept myself on track and most importantly passed the first test. I know there will be many, many similar tests to come, but the first one is always the one that freaks you out. It came, it passed, I remain on track. I must say, I am quite proud of myself.
The rest of the week was pretty ok. Don't get me wrong, it's not easy making such a change. And there were times when I had the munchies something chronic. You know, that feeling when you just feel the need to ingest something nasty and greasy. But because of my mindset I was able to push through them with minimum drama. Mindset, it's an interesting word isn't it. You may wonder what I mean by mindset in this case?
Simple, my mindset is that there are no more bloody excuses. No more "oh i am a naturally big guy" or "I have a slow metabolism" or "I come from a family of big people" or "u ejja just this once". All excuses. And if you, yes you, have been saying these very same things, I hate to break it to you, but you have been lying to yourself too. This is my mindset now, no more excuses, no more lying to myself. If you want to lose the weight, lose it. If you don't, be happy with who you are and get on with enjoying your life. Obviously I chose the former.
So a whole week passes and weigh in time comes again. To be completely honest I was apprehensive about the moment. So many times in the past jumping on that scale has ended in varying degrees of disappointment. This time though, I wish to reinvent the way I think about it. The scale is just a measure, do the work and the results will come. Don't make it any more important than it actually is. So I jumped on.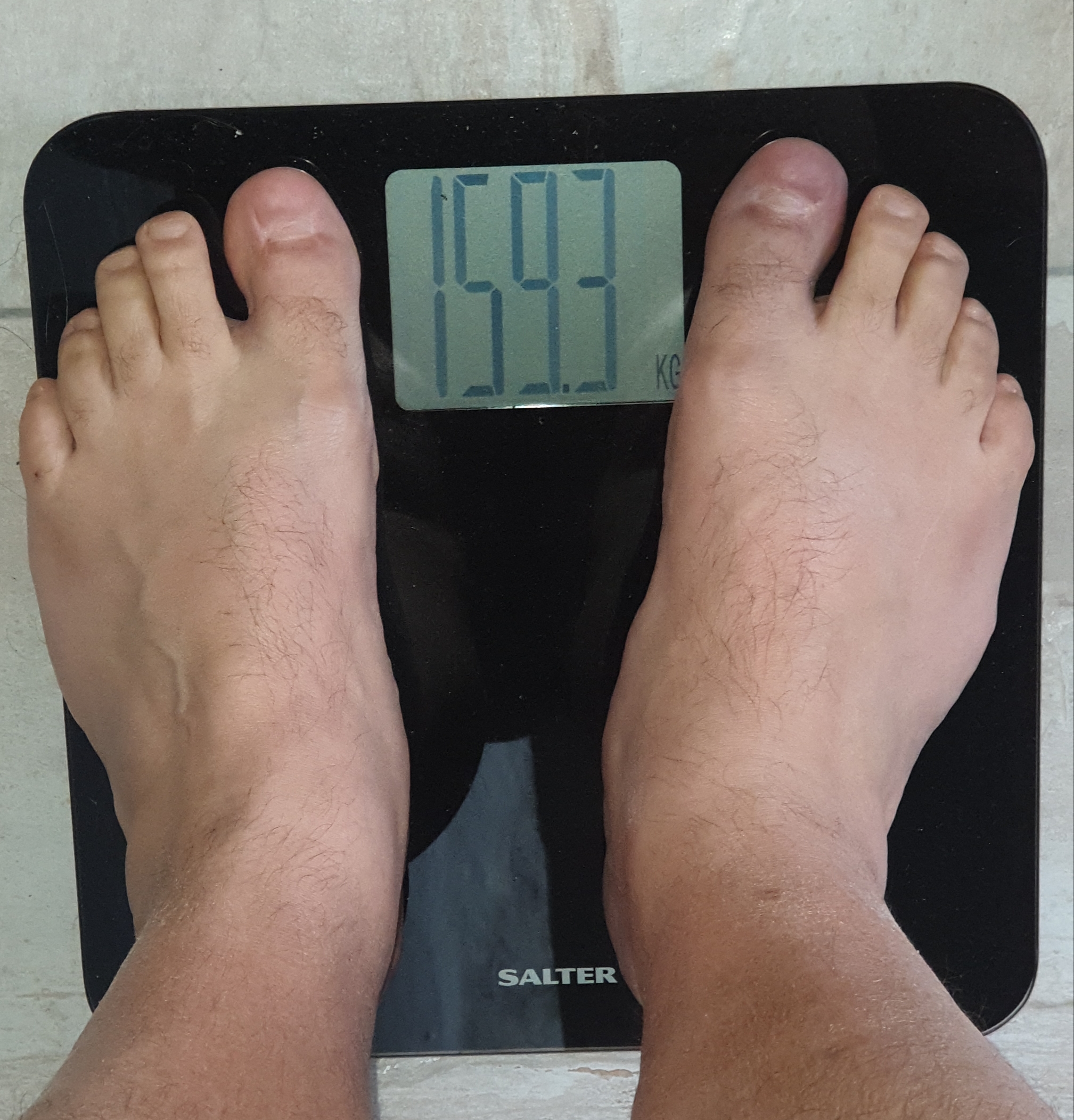 6.1 kilograms lost. To be completely honest I was delighted, but also shocked in the very same moment. I was hoping for maybe 1-2 kilograms in the first week, and I would have been happy with that. But 6.1 kilograms far outweighed my expectation. A great result that shows what a good diet and dedication can do. I will not let myself fall in to the trap of becoming over confident however. I must keep my feet on the ground, excuse the pun.
It is not always going to be this easy. It is common that in the first few weeks you lose the most, so I am keeping a level head. However, knocking 6 kilos off in the first week is a great achievement and I will celebrate it. Hooray me. One week down, forty nine to go.
One final thing before I close week one, you might be curious to know what changes have I made? What diet am I following? Nothing special to be fair. I can assure you I have not reinvented the wheel or created some ingenious new way of losing weight. More detail on food in next weeks review. In a few words however, it's a low carbohydrate based diet focusing on calorie deficit. That is making sure you eat less calories than your body burns in a day. That's it.
We will go into more detail next time on this. In the meantime, thank you for your support as always. Please feel free to leave comments below or send me any messages with your own stories. If you are on your own journey, please let me know how it's going so far. I promise I am genuinely interested to know. And if you have any questions for me shoot them across. Always happy to try and help.
Your's in health eating. Oz.