Thankfully we had a pretty entertaining Champions League round mid week to keep us entertained. Liverpool winning 7-0, Man United easing through, 5 English clubs progressing to the last 16. Juventus made it through, but Napoli failed to and will be disappointed. Gave us a few days off our from our Prediction challenge. But it's hotting up, getting more competative and we have loads of games to predict in the run up to the New Year.
It's a great opportunity for those lagging behind to close the gap on the front runners. Or at least catch up with the challengers around your level. Pray to the Prediction Challenge gods, cause this s*** is gettin serious. Good luck to all.
At this point I would like to make a small plea once more. I still really wish to continue to grow this competition. I know all of you have friends or family who you discuss your footy with. If we could all make an effort to get one more person each this week the numbers will continue to grow and we get closer to introducing some proper prizes. Please do your best lads. In the long run I won't forget it.
So enough rambling. Time to get down to business.
PREMIER LEAGUE – ROUND 11
This week is going to be a huge challenge to all our predictors in the Premier League. Especially with two massive derbies taking place. The Manchester derby on Sunday the pick of the lot. I am going for a Man City win in this one for a couple of reasons. Midweek City rested most of their key players in the CL which means they will come back in for the derby with fresh legs. Also, whilst City have wobbled a bit in recent weeks, they still possess an extremely well balanced team. Their attacking ability is also outstanding with Jesus, Aguero, Sane, Sterling & Silva having a great season. And let's not forget De Bruyne, who doesn't get a lot of the headlines but is turning into the player everyone expected he would be. United will be cautious in their approach and remain compact. I just think in this high octane game, City will have too much.
There is also the Liverpool derby this weekend as well. Which will be massive. Everton are finding form finally since the arrival of new boss Sam Allardyce. They have quickly bounced themselves out of the relegation battle and look to be much more focused and determined. Unfortunately for them they are playing a Liverpool team bang in form. The reds attacking force is lethal, and whilst their defence is still the obvious weakness, they have performed much better in recent times. Being at Anfield also, where Liverpool have been ruthless, I just can't see Everton getting a result here. It will be a hell of a game though and it is a derby, so one can never be sure. But I am going for the mighty reds.
In the other matches, I am expecting Chelsea to suffer a European hangover. I think Conte may rest a couple of key players which will effect their dynamic. My gut feeling is a tight game and a draw. I fancy Burnley to continue their fine home form against Stoke. Spurs should have too much for Stoke at Wembley and Arsenal, who have been in good form also should be able to handle Southampton at St Mary's. The "Kings" full predictions can be seen below. 🙂
SERIE A – ROUND 10
No doubting the massive game of the round this weekend in Italy. Juventus take on Inter at the Allianz Stadium in Turin. Massive, massive game. It really is a tough one to predict. Inter Milan have been completely transformed this season under Spaletti and have been super impressive. Juventus, by their very high standards have been a bit hit and miss, but still find themselves only just off the top. Juve clearly still have the better squad, but Inter seem motivated to play for each other as a team. It makes for a really tasty encounter. I am going for a draw. My gut feeling says Juve will win at home, but they were in mid week action in the CL whilst Inter were able to focus solely on this match and will have fresh legs. So draw it is.
Napoli's outstanding early form seems to be stuttering. They lost their massive match last weekend to Juve on their home patch and failed miserably in the Champions League campaign. This round against Fiorentina will be a tough match, but I think they will bounce back. They have a lot of quality in the squad, and will be determined to get back to the top of the table. Home win here for me.
I also expect a home win for AC Milan. Unfortunately they were not able to give new boss, and legend, Gennaro Gattuso a win for his first game in charge last week. They completely bottled it with the last action of the match to draw against Benevento. But I think this will be the match for Gattuso. The home crowd will delighted to have the little tiger in charge and the atmosphere at the San Siro is sure to be electric.
I have also gone for Roma, Sampdoria and Lazio to win. Full predictions can be seen below…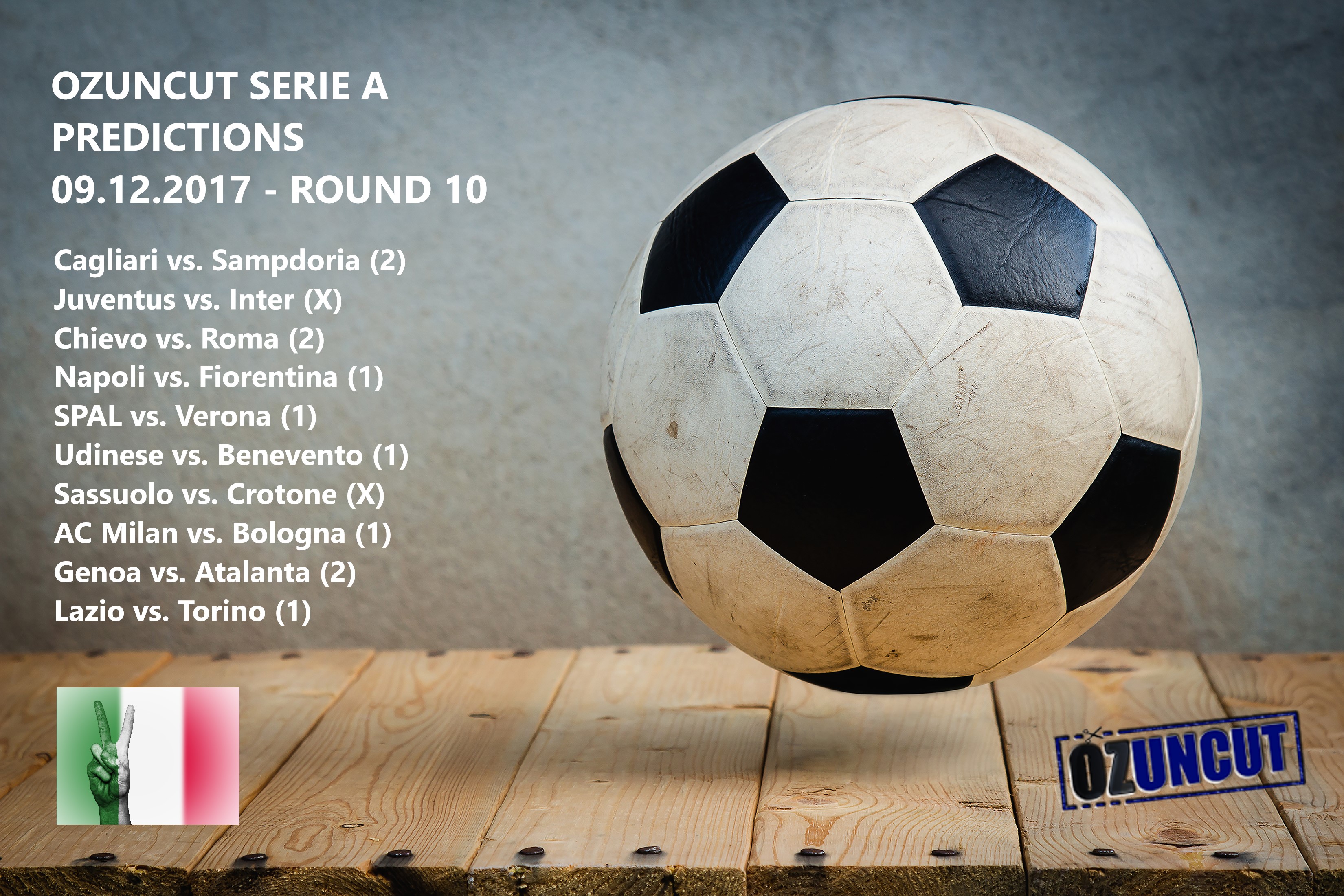 PREMIER LEAGUE – ROUND 12
Round 12 equals mid week Premier League matches.. I frikkin love it. No traditionally big matches in play, but in the Premier League no match is easy. So as always the Prediction Challenge will be tough. I am expecting most of the big boys to win. Chelsea, Man City, Liverpool, Man United and Tottenham should have too much for their opponents.
But, I have a feeling Arsenal will struggle against West Ham. It's a London derby first of all so I am sure it will be a hard fought match. Arsenal tend to struggle when the going get's a little tough. Also I just feel West Ham need to turn a corner at some point and this might be their opportunity.
Moyes is not what one would call "inspiring", but I do not believe he is a bad coach. I actually think it has more been a case of him choosing poor employment options being his downfall. He was never going to succeed at United post Sir Alex. That was mission impossible. In Spain with Sociedad, he chose a pretty poor team, did not speak the language and got PHIL NEVILLE as his assistant. Obvious to fail. And Sunderland is a terrible club from top to bottom. One of the worst run clubs in all of football. So West Ham is for me his very last opportunity to redeem himself. If he fails here, I feel he will not get another opportunity. So I think the Hammers will get a point of the Gunners in this one.
As for the rest… see below.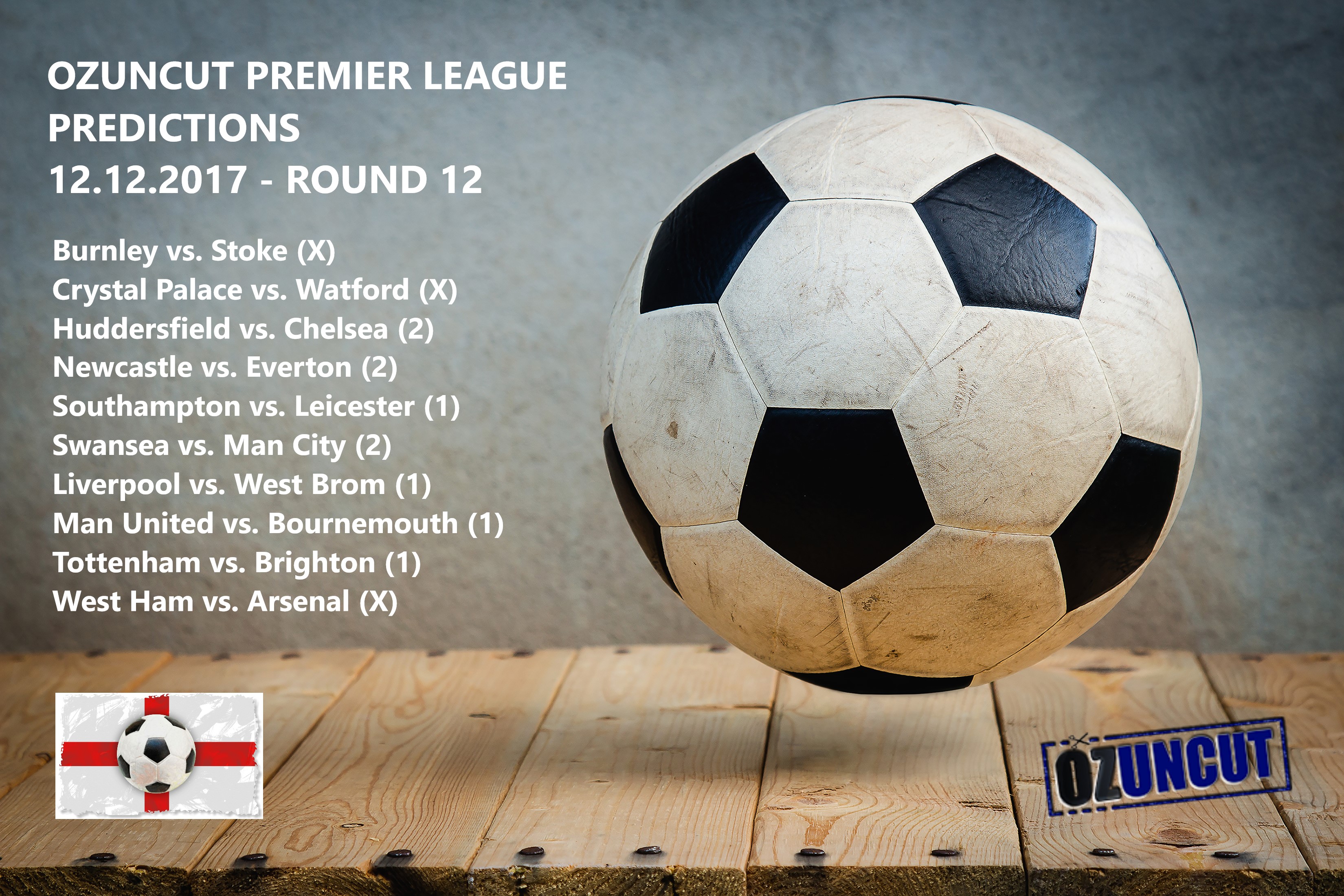 THE OZUNCUT ACCUMULATOR
This week has got to be my week. This boy is feeling confident. My slightly delusional mind keeps telling me that I have been unlucky the last few weeks, but that is the way ACCA predicting goes. I still love the challenge. And I think I have a great chance this week, what do you think? Will I be buying the drinks at the next get together with my mates? Or slyly accepting my mates offers for a pint only to do a runner before it comes my round?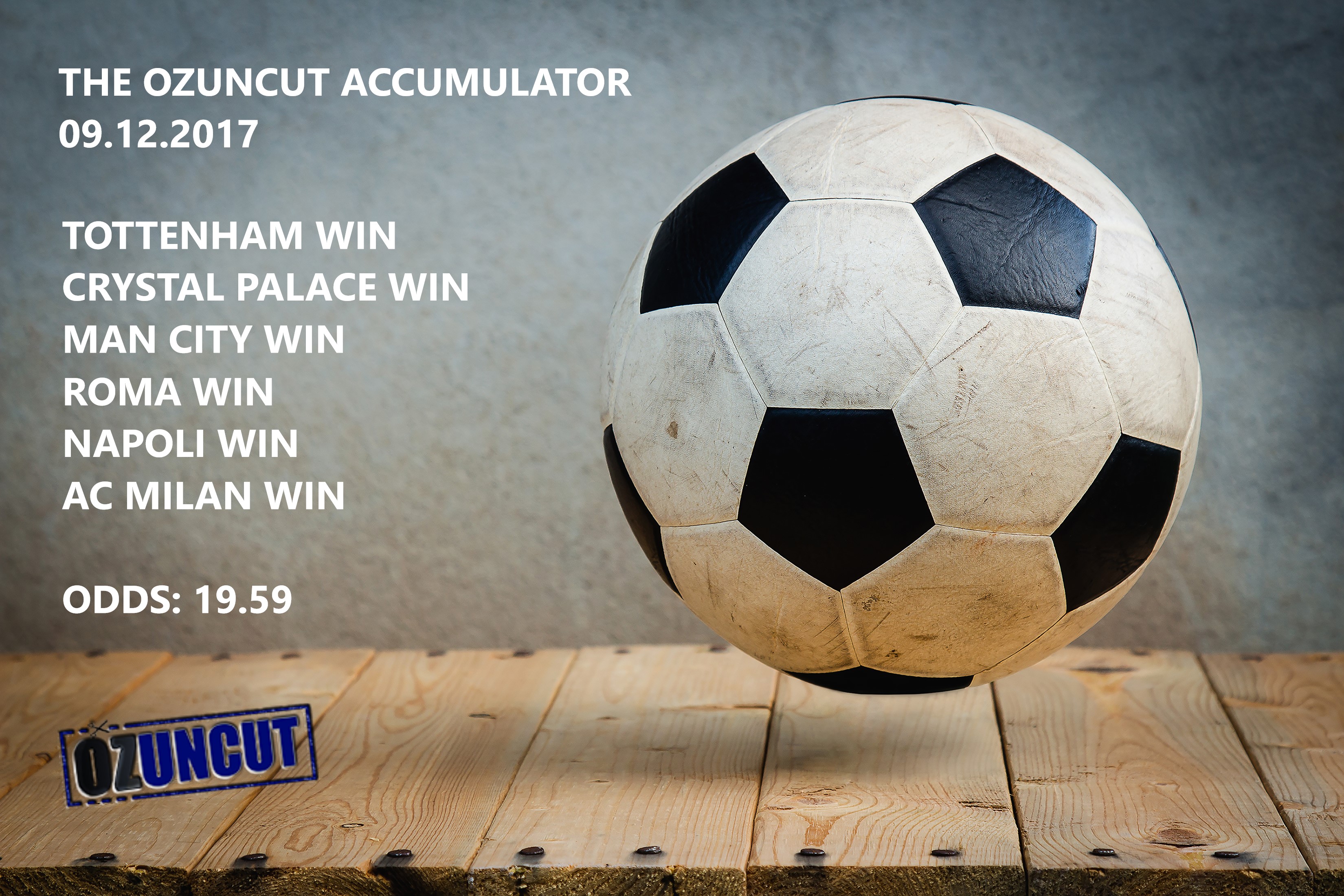 Ok gent's that pretty much does it. A quick reminder that your Round 11 Premier League predictions need to be in by Saturday at 13.30 CET. Your Round 10 Serie A predictions by Saturday at 18.00 CET and your Round 12 Premier League predictions by Tuesday at 20.45 CET. Good luck to all you bastards…
Have a smashing weekend. 🙂