Well the games really are coming thick and fast now. Up until the New Year you can expect "Full Throttle" football in our Prediction Challenge. I hope you are ready for it. After a set of mid week matches, the Premier League and Serie A are back for another Round of games and Predictions. And it all kicks off on Friday night.
So who are are current title holders? Looking back to last round in the Serie A, relative newcomer Shaun Cassar took the plaudits with a pretty solid 7/10. Mid week in the Premier League fierce competitor and now three time champion Conrad Dimech took top honours. His 8/10 enough to pick himself up another trophy. The great think about football is there is always another chance close by for the rest of us to redeem ourselves. So let's waste no more time and get to this weeks Football Prediction Challenge.
PREMIER LEAGUE
Undoubtedly the big game of the weekend in the Premier League is Arsenal vs. Manchester United. I have so many good memories of watching these two teams clash in the past. And I am hoping this weekend will be another spectacle. I am fully expecting Arsenal to win this one. They have been exceptional at home this year winning all their matches and are currently in excellent form. They will also be looking to try and close the gap on United. On the flip side, United are also in good form. Pogba and Ibrahimovic are back and they are looking solid and creative once more. Could be a tight one, but I just fancy the Gunners at home.
Watford vs. Tottenham is another juicy tie to look forward to. It is ridiculous that some areas of the media are calling Spurs a club in "crisis". FFS. Get a grip. They had a fantastic Champions League qualifying and have been decent in the league. It's true, they have gone through a bit of a rough patch. Key attacking midfielders Dele Alli and Christian Erikson are both hit and miss so far. But they are still a fabulous team. Watford are one of the teams of the season so far, but seem to be struggling at home. They have goals in them though and will be a threat. In saying that I would be pretty confident of a Tottenham win.
Man City will probably extend their lead at the top of the table as they take on a shambolic West Ham. Chelsea should pick up 3 points against Newcastle and you would think Liverpool will do the same on the road at Brighton.
Full predictions below. Good luck.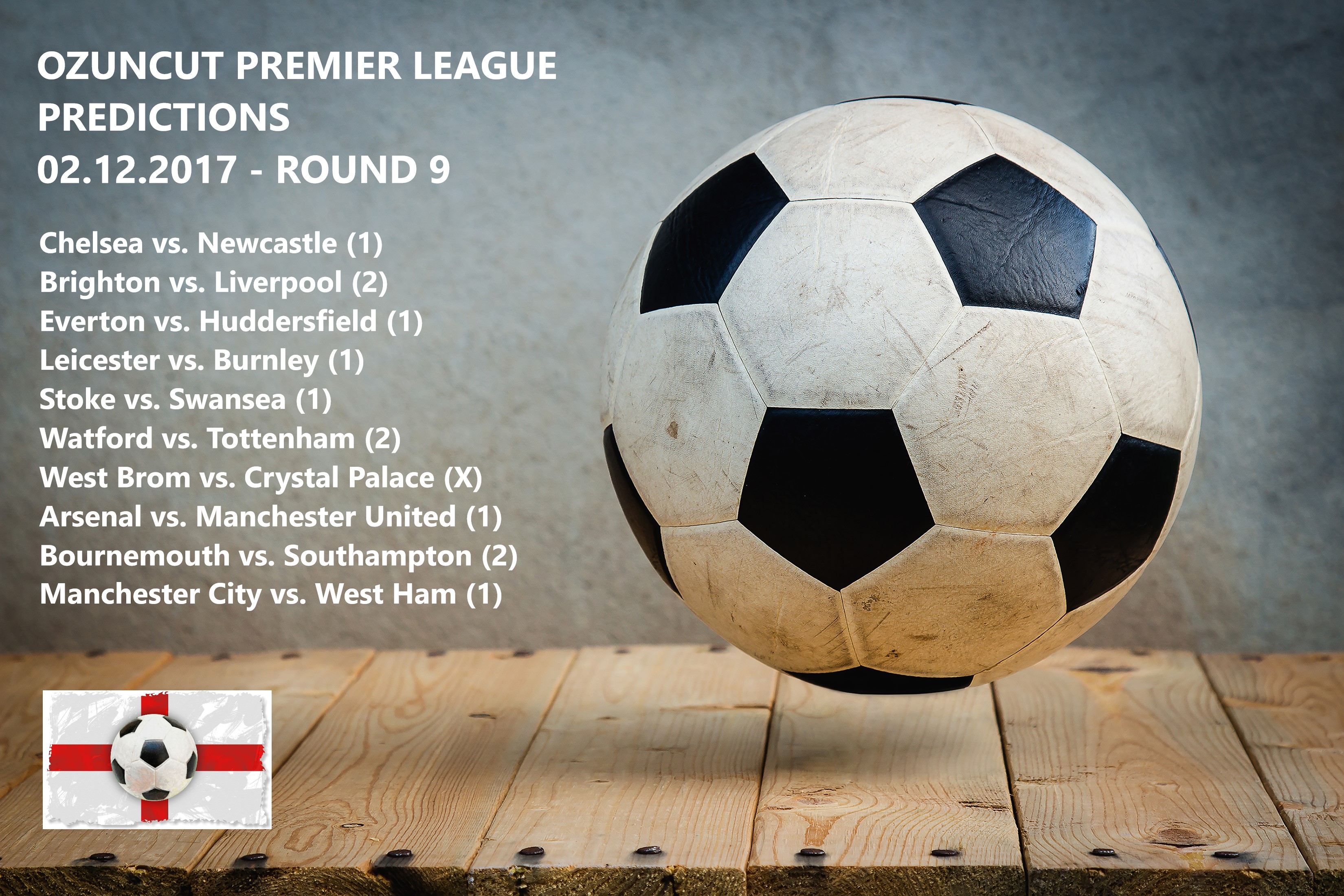 SERIE A
Bit of a strange one, but the Serie A has two Friday fixtures this weekend. Including a MASSIVE match between Napoli and Juventus. Straight out I will tell you that I have gone with a home win here. Napoli fans are crazy passionate and it is never easy to play in Naples. Napoli have been, for lack of any better word, "awesome" so far this season. They have won 10 out of their 12 matches and remain unbeaten. Don't get me wrong, it will be a hard fought match and a tight one at that. But I am going Napoli all the way, with my man Pepe Reina making critical saves to give them the three points.
I have to say, I was extremely pleased when I heard about AC Milan appointing Gennaro Gattuso as their new manager. He is a bit of an animal but I love everything about the guy. He is a warrior. Not afraid to make enemies in the name of winning games. And AC Milan need that tough edge. He is a relatively young manager and his tactical knowledge will be put to the test. But he is a Milan legend and its great to see him at the top end of the game once more.  The 3 points go to AC Milan in honour of Gattuso.
I expect Inter to have a pretty easy afternoon against Chievo. Inter have also been super impressive and remain unbeaten through 14 games. Chievo have done ok so far this season, but Inter will be too strong. Finally one game I could not predict is Sampdoria vs. Lazio. At first I thought away win with Lazio's decent start to the season. But then I changed to a home win as Sampdoria at home have been excellent. In the end I went for a draw on the simple basis that I couldn't make a choice. I am very interested to see how you guys predict that one.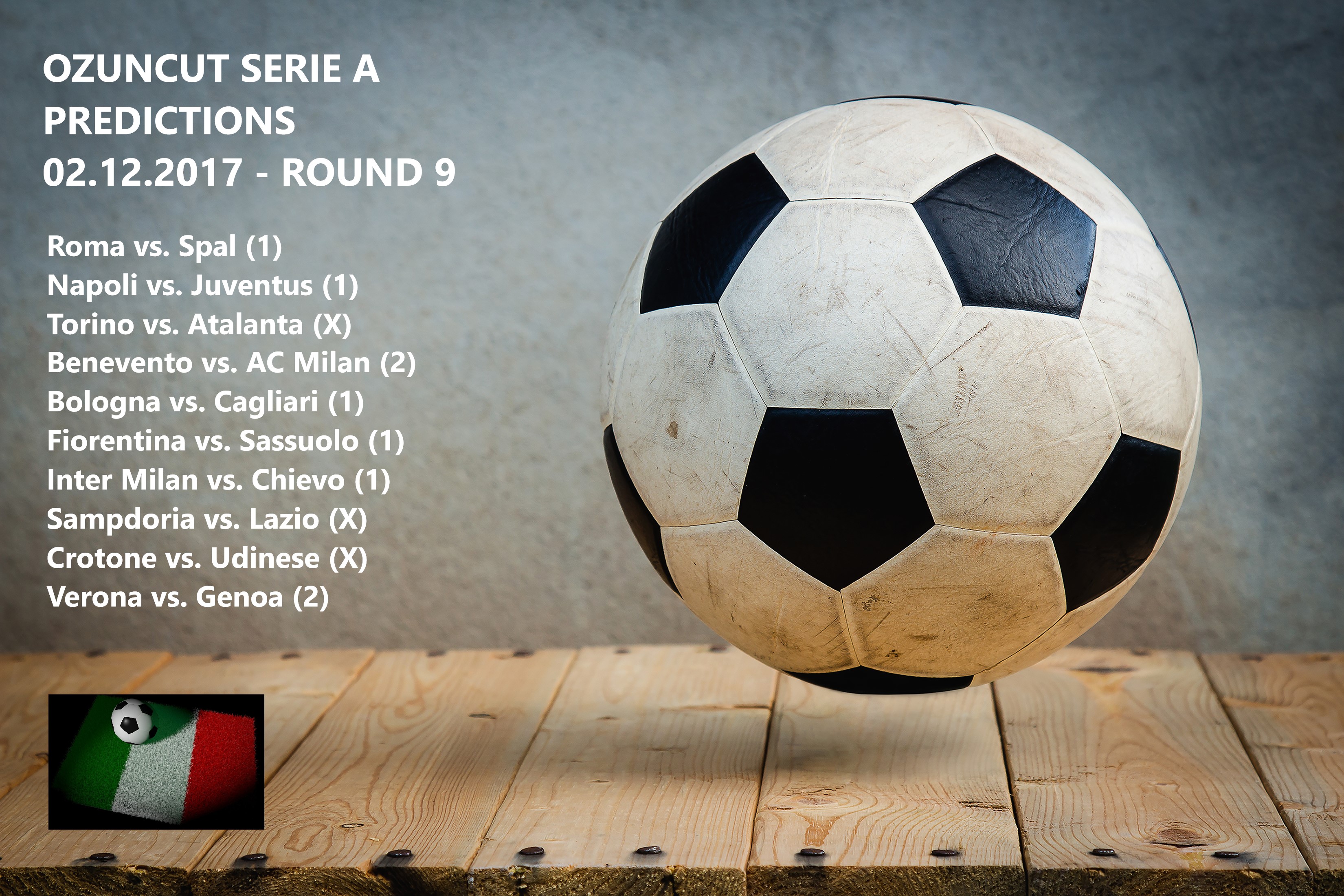 THE OZUNCUT ACCUMULATOR
Well, let's not try and sugar coat it. So far this season my accumulator predictions have sucked massive rhinoceros c**k. I have been totally disappointed in myself and have even resorted to self torture pushing bamboo down my shaft hole. But anyone who knows me will tell you I am stubborn and no way a quitter. So here we go again. Check it out below, surely this week I am onto a winner?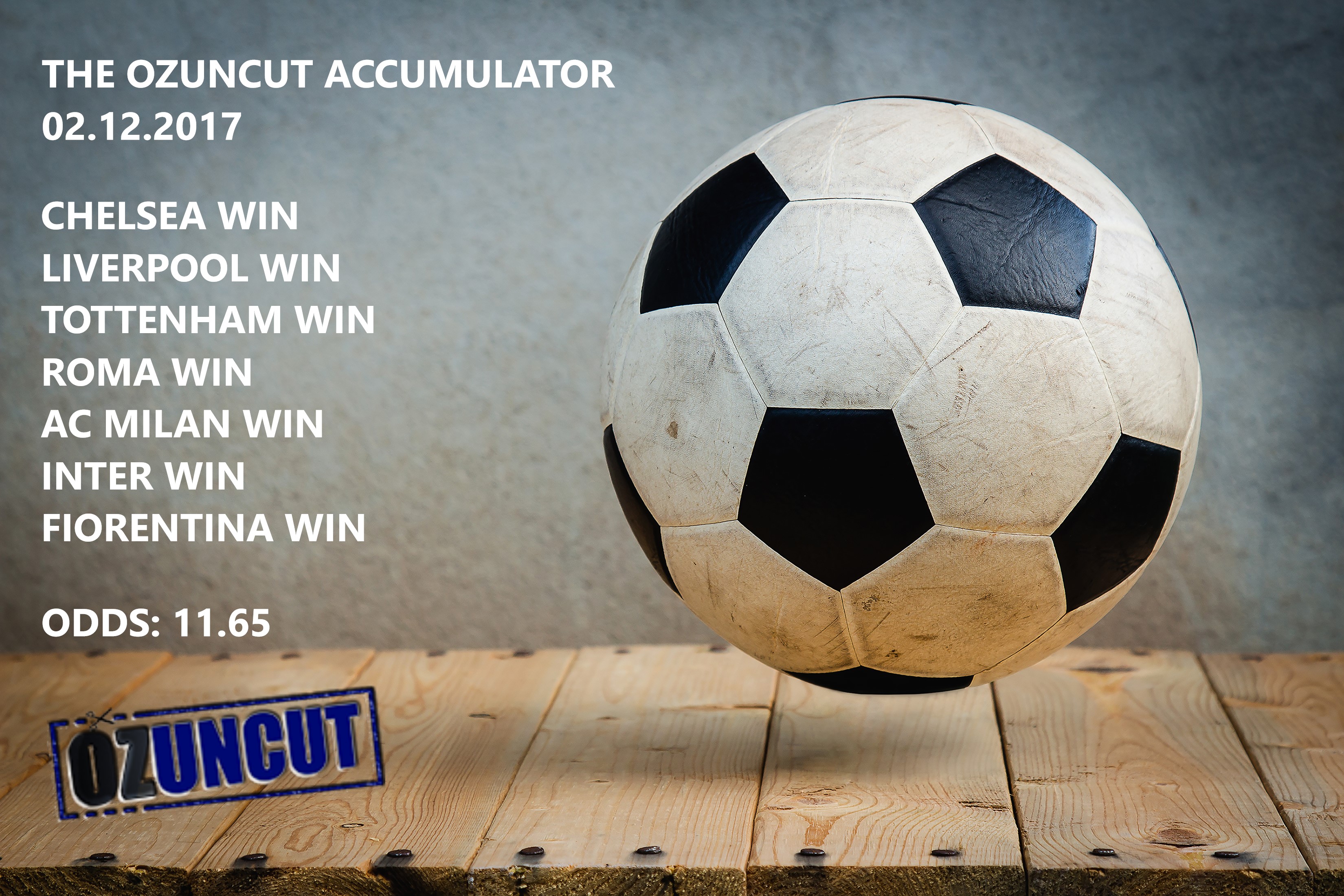 Right that just about does it for me. I remind you that the first game is a Friday 18.30 kick off. So don't forget to get your predictions in the usual way. Also please continue to get your friends and family involved. Send them the links or tag them on Facebook. The more the merrier.
Have yourself a good weekend dirt bags.