Christ the past couple of weeks have been boring. Ok I know, there were some important World Cup Qualifying games and some big international friendlies. But to be honest it all just bores me to tears. A bunch of goalless draws, Italy getting knocked out and England their usually crappy selves. For me you could dump it all and just make league football an all year round thing. Anyway, I could pass a million sly digs at International football but thankfully its over. We are back to real football, the Premier League, the Serie A and our Football Prediction Challenge.
So lets look back a couple of weeks and see who our last Football Prediction Challenge champions were. Conrad Dimech made it two in a row in the Premier League with a very decent 7/10 score. Whilst in the Serie A Mark Tierney made it two in a row with 5/9. Challengers, I really want to knock these guys out "Mike Tyson Style" this week. Enough is enough. We must all do better so the challenge is on. Alright let's get to it.
PREMIER LEAGUE
The big game of the round in the PL this weekend is the North London derby which gets the weekend under way. Arsenal vs. Spurs is pretty much always a great match and I expect it to be no different this time around. I think there will be goals as both sides have formidable attacking threats. And whilst Spurs have a great defence I can see this one being a shoot out. That is why I have gone with a scoring draw. If I had to guess I would say 2-2.
Let's see what else. Yeah, Man City travel to Leicester on Saturday and I just can't see anything other than an away victory. In simple terms City are just too good. Even though Claude Puel will surely make Leicester hard to beat, I still think City will be way too strong. I also believe it will be similar for the West Brom vs. Chelsea game. An away win. Whilst we all know that its not smooth sailing at Stamford Bridge at the moment, I just expect the blues to be way too strong.
Manchester United vs. Newcastle is an intriguing match up also. Jose Mourinho vs. Rafa Benitez. Two master tacticians and two defensive style coaches. I am not expecting flair football in this one and I am pretty certain it will be a boring game. I think only if United get an early goal may it turn out to be a spectacle. In saying that I think United will shade it with a 1-0 or 2-0 win at Old Trafford. Oh and I expect Liverpool to be too good at home for Southampton. I am sure "The Saints" will go to Anfield to "Park the Bus" but I think Liverpool will be able to break through them and get the win.
I feel pretty good about my predictions this week, hopefully that means I might get to add another trophy to my name. You can see all my Premier League predictions below.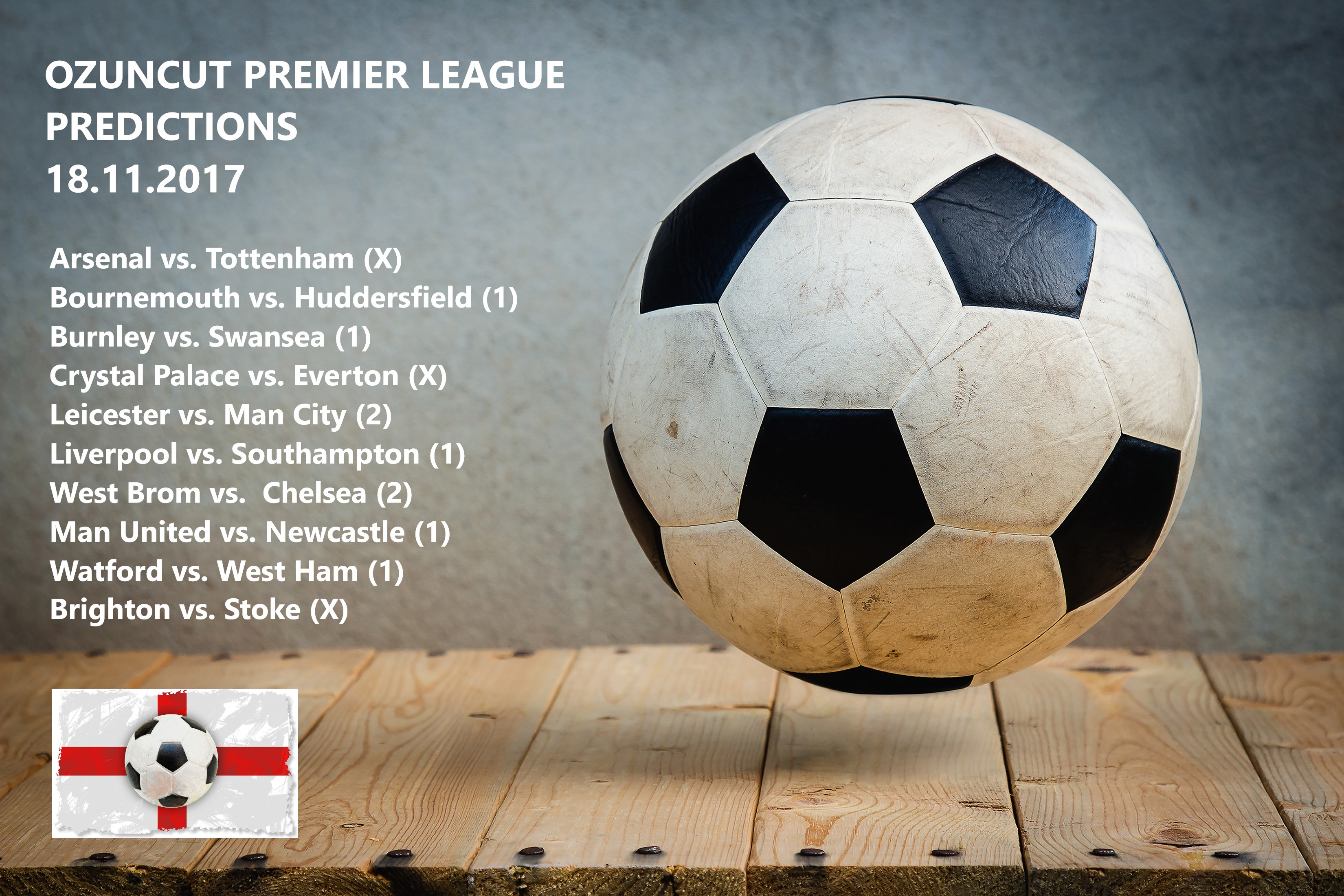 SERIE A
Saturday is a HUGE day in the Serie A with a couple of really cracking encounters. It all starts off with the Rome derby. Roma are in good form after a shaky start whilst Lazio have been looking super also. This is going to be a hell of a match. I can't wait to watch it. It was a hard one to predict too. But I am going to go with my ample gut to predict a Lazio win. Their attacking play has been exceptional so far this season with Immobile leading the line superbly. Roma have a pretty amazing front three though so I may be way off.
Also on Saturday another big game is Napoli vs. AC Milan. This should also be a cracker, but one I firmly expect Napoli to win. Besides leading the table and being at home, AC Milan have been pretty average away this season. And they just don't have the players Napoli do at this time. So home win for me.
On Sunday Sampdoria vs. Juventus should be a pretty good game also. Tough fixture for the bianconeri. Sampdoria have had a very decent start to the season. I have watched a couple of their matches and they play some good football. However, Juventus is Juventus. They have the best squad in the league and I expect them to be too strong for Samp. I also think that there should be relatively straight forward wins for Fiorentina and Inter.
I have been pretty good with my Serie A predictions thus far, long may it continue. Please see this weeks predictions below.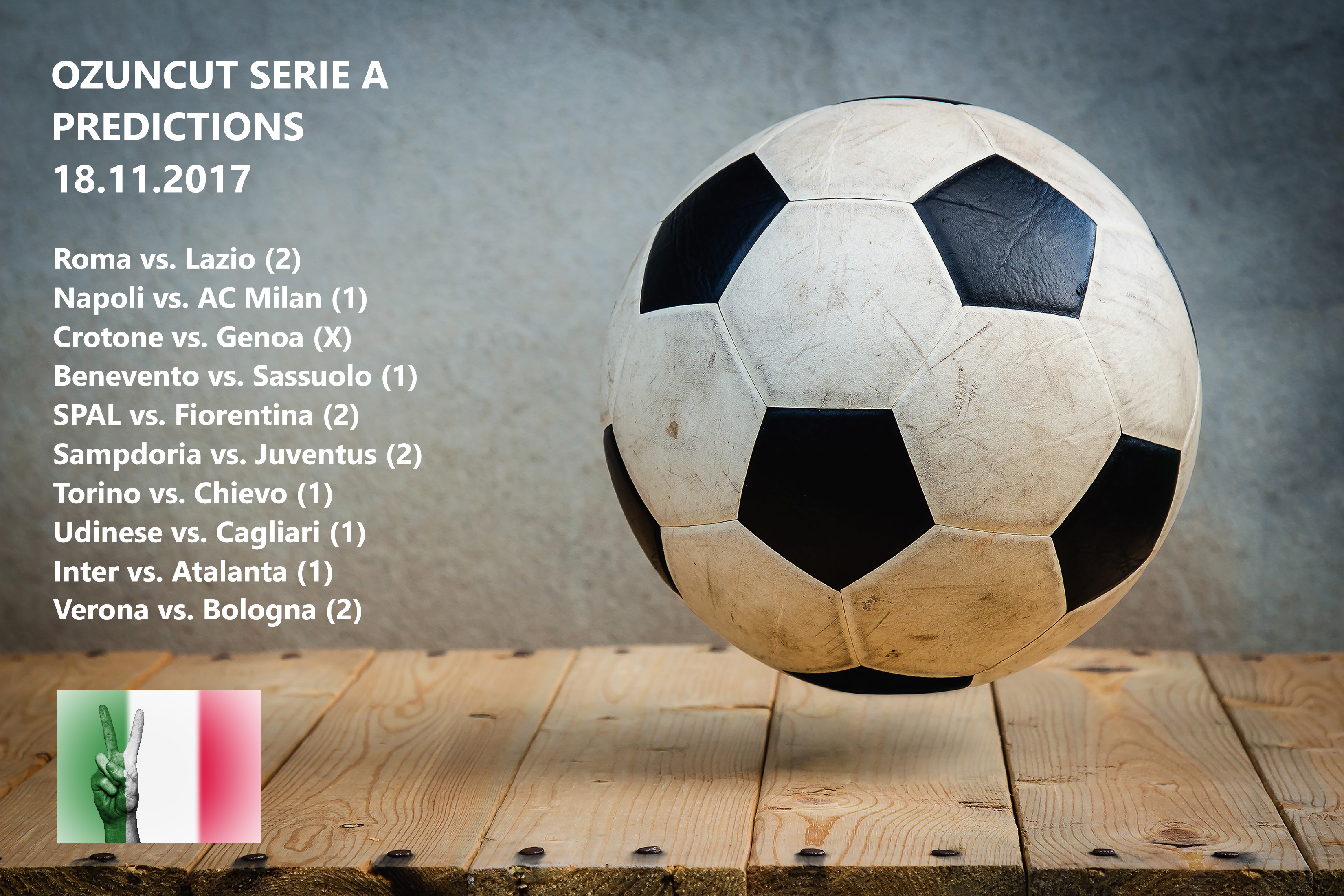 THE OZUNCUT ACCUMULATOR
You know I have been pretty f***ing pissed off with my accumulators in this segment this season. I have been performing much better in my personal bets than the ones I am predicting on here. I think you w***ers are jinxing me. But that won't deter me one bit. 🙂
I have got another accumulator selection this week and I am risk taking a bit again. But I feel pretty good about it. Don't be shy to post your own accumulators this week also so we can see how you do.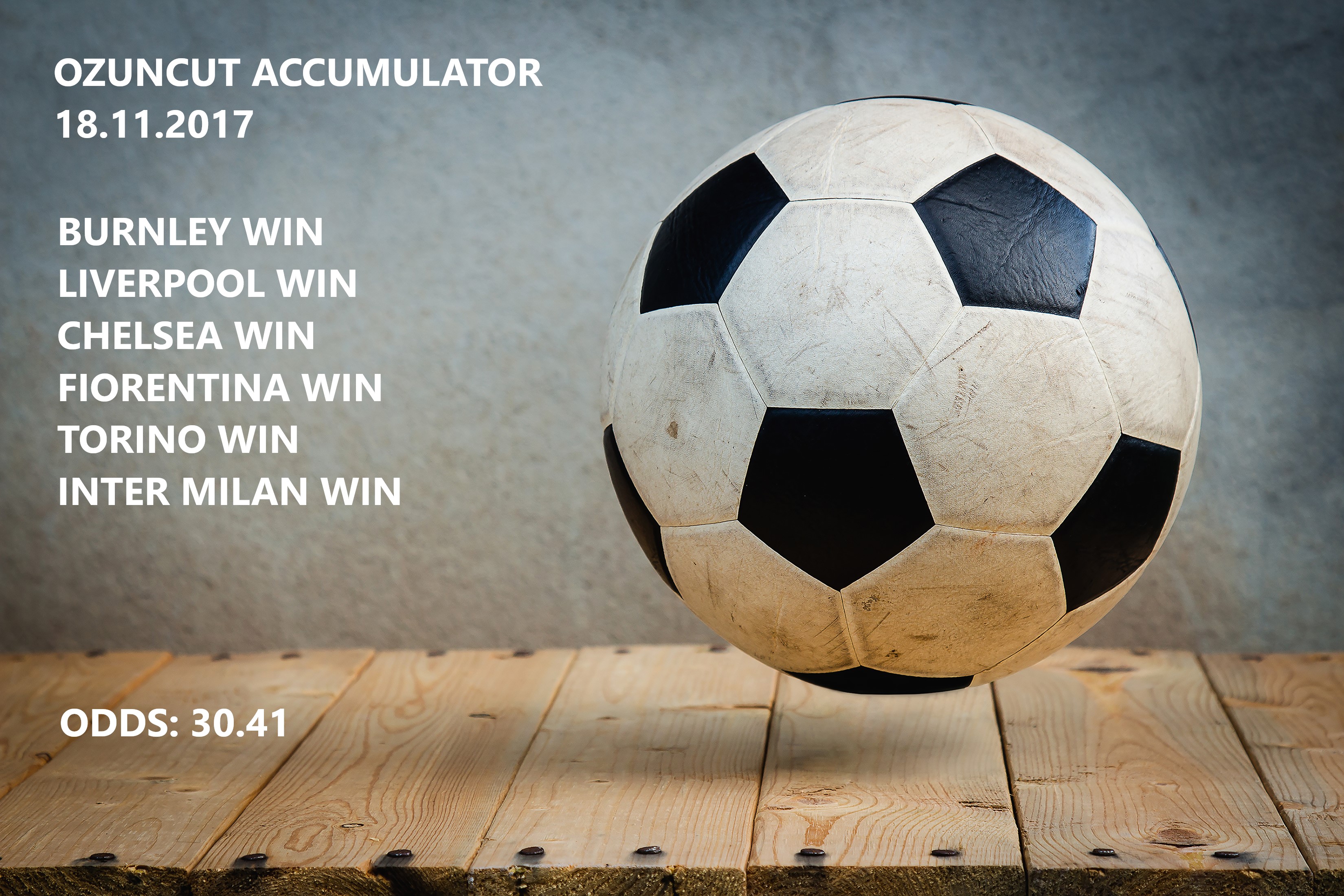 Right now time to sell my soul for the numbers. 🙂 I am working on getting some prizes lined up for this competition but I still need to get more numbers involved. This will only happen by either me bribing people, threatening them with violence or you guys getting your family and friends involved. I would prefer we went with option three if its all the same. Do a brother a favour and hound your people to get into the game. The sooner we kick this thing up a notch the sooner I can start rewarding you loyal bastards.
Don't forget to post your predictions in the discussion box below. Good luck with your predictions all, results will be out Tuesday morning.
Great weekend to all.