Due to the fact that we had a game postponement in the Serie A round, I needed to get the results out separately. More work for me, but in fairness I kind of love this s***. I am predominantly just a big competative child. So in our Prediction Challenge for Italy this week we had a pretty competative round. AND a new first time champion.
In terms of the games themselves, only real major upset was Lazio losing to Torino. Other than that no real major shocks. Juve vs. Inter was a hard one to pick, with Inter doing great to get a draw to stay top of the Serie A. Napoli seem to have gone off the boil a bit, only managing to draw at home to Fiorentina. Roma also failed in their attempt to close the gap to the top 3 only managing to pick up a point against Chievo. So time to get to the nitty gritty. Here are the results for round 10 of our Serie A Prediction Challenge.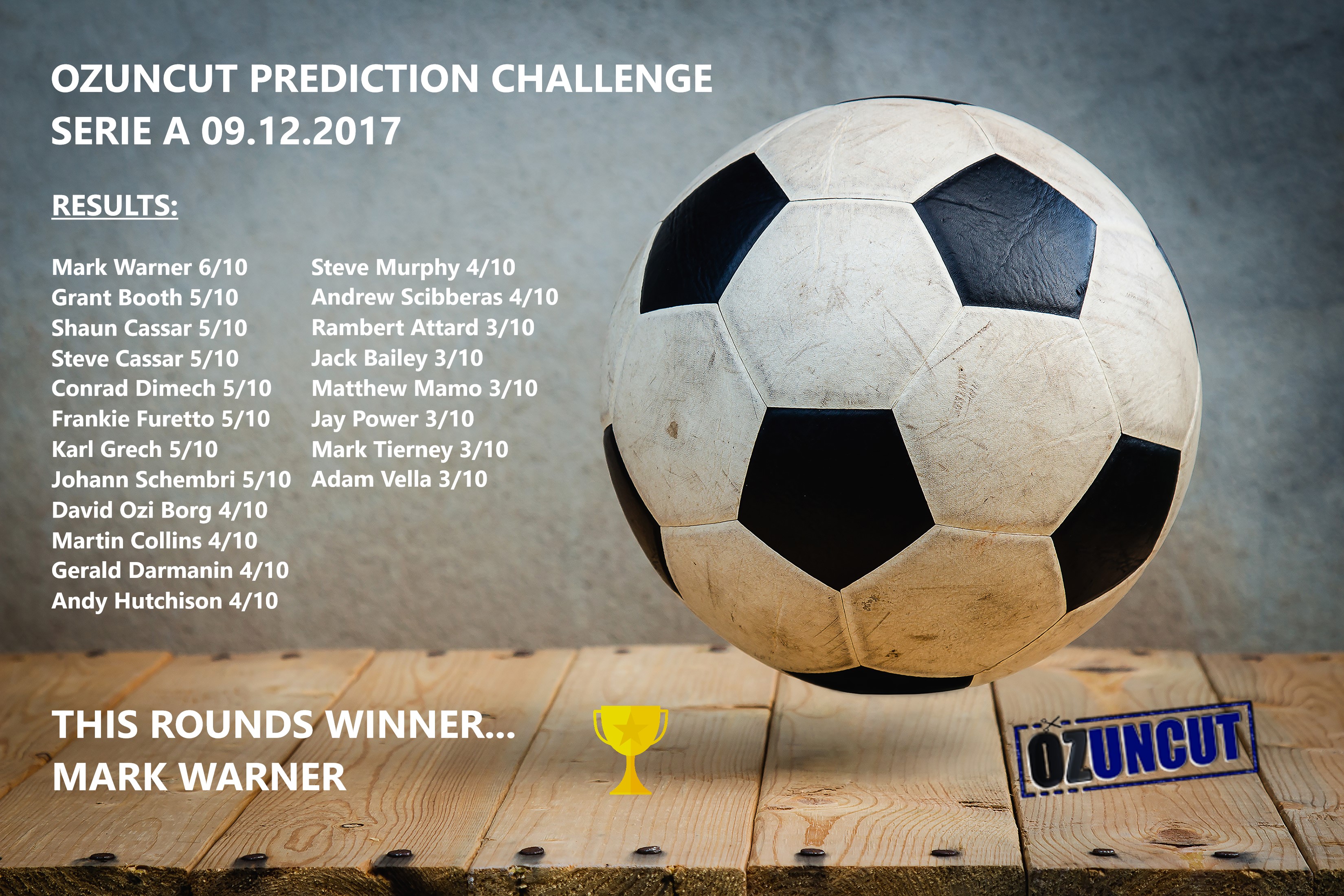 A MASSIVE congratulations to Mark Warner who managed to top the charts this week with 6/10. A first time winner, I have a feeling that Mr. Warner may have needed this one to lift the confidence. Well deserved good sir. As for the rest of us, a bit of a mix of average and bad. The Prediction Challenge is never easy though, that I am certain of, and the reason why I love the challenge so much. The average score for this round was a unimpressive 4.15.
And now to our tables. Our Prediction Challenge Leaderboard and our rankings by average score. No changes at the top, but things are getting close up there. Only five points separate the top 5 in our leaderboard, so its anyone's game.  Below you can see your score and in brackets the number of rounds you have competed in.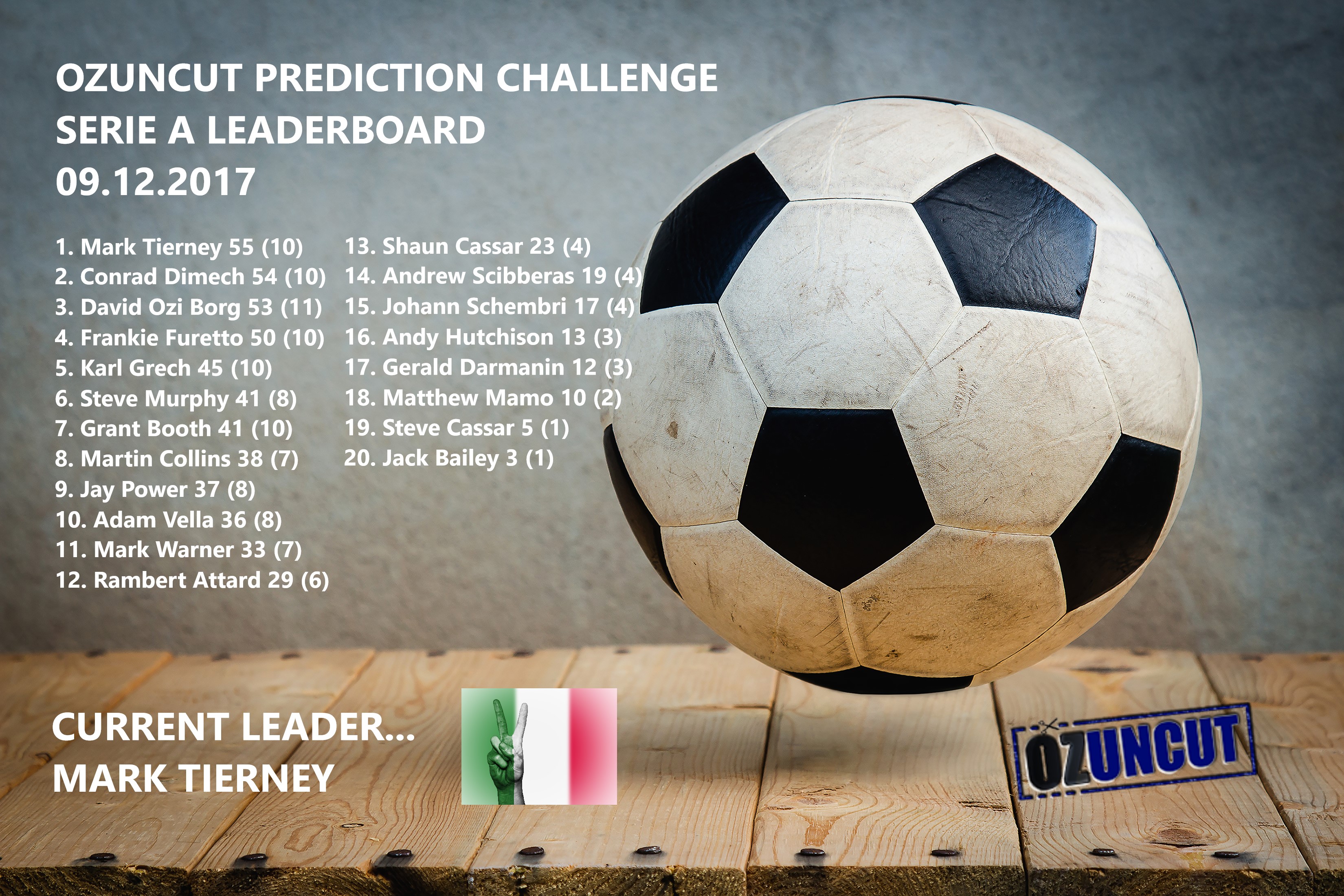 And your ranking by average score, which is of course your total score divided by the number of rounds you have competed.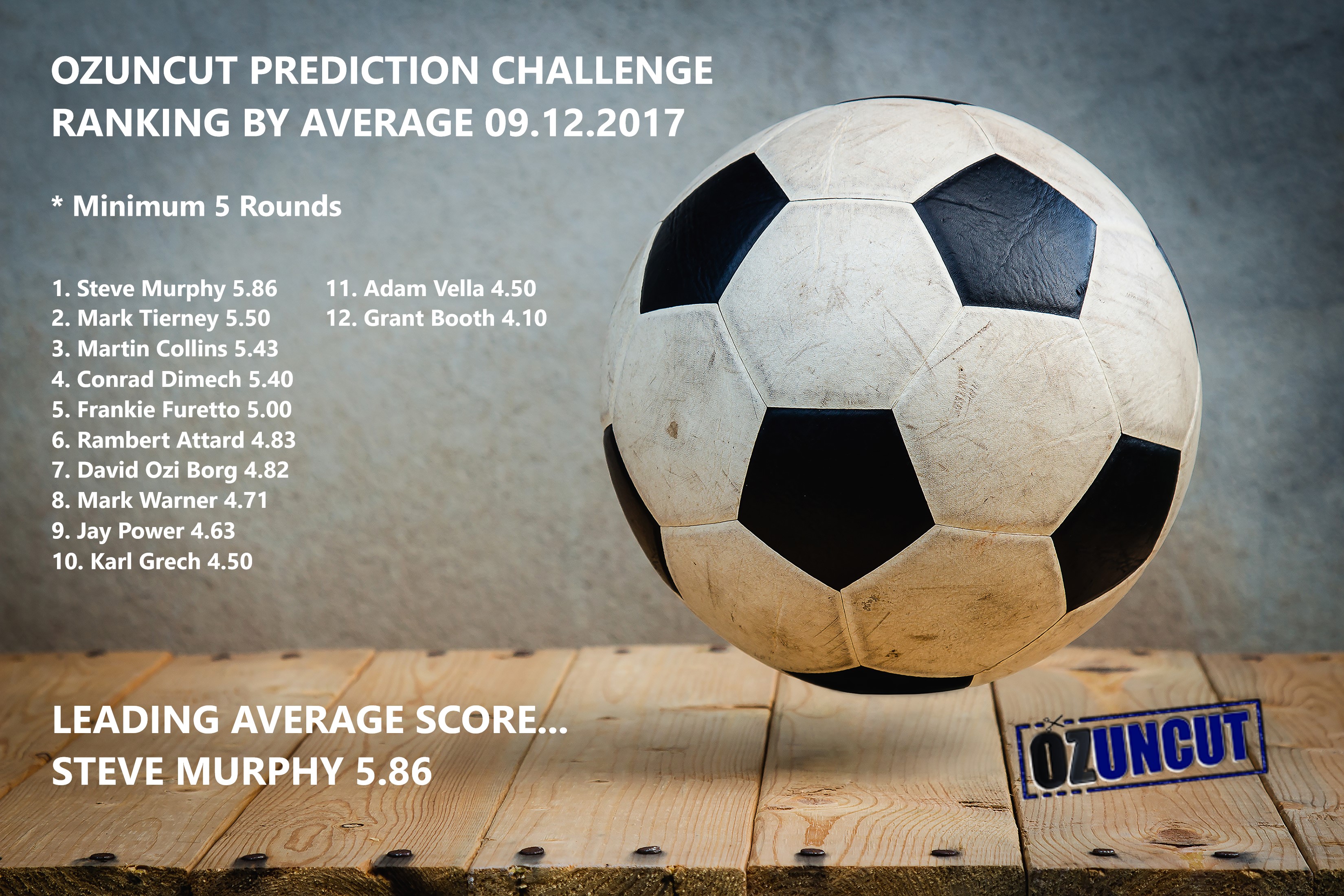 Well done to Mark Tierney who is leading the way in our Leaderboard. But make sure to keep switched on good sir. The pack is hunting you down. Also well done to Steve Murphy who is quite a ways above the rest when it comes to Average scores. Only a couple of days until we are back at it in the Serie A so watch this space…
Finally as I always say please keep spreading the word. I am also interested in your feedback on the challenge. How much you enjoy it or if there is any changes you would suggest. I am working on getting together an automated system which will make it much more user friendly and less time consuming. But it takes time so please have patience. What I will promise you is that it will be up and running in time for next summers World Cup and then 2018-2019 Premier League and Serie A seasons.