Hey gang. It's been one of those days for me so I am going to keep the rhetoric short and simple today. We had a mid week Prediction Challenge in the PL and it was an interesting round of games. Arsenal and Liverpool again failing to win. Leicester flying high and Burnley briefly getting themselves in the top 4. Burnley also looking good for a European place come May.
In terms of this weeks Prediction Challenge results, if we look back a few days we have five competitors sharing the spoils and this week we had another one where a small bunch excelled. You can have a look at all the results below.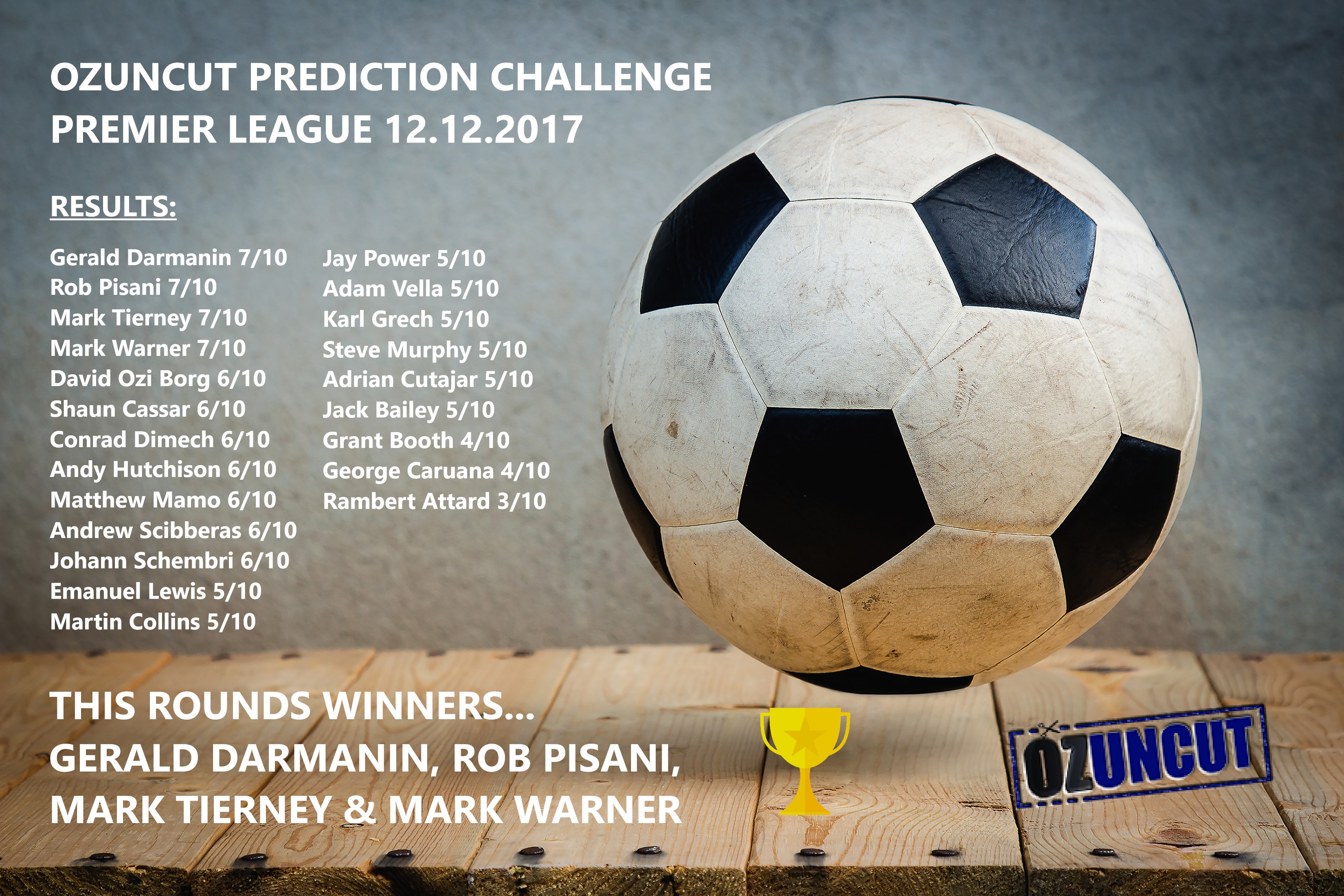 Well done to Gerald, Rob Pisani, and the two Marks for leading the pack this round with a pretty decent 7/10 score. Top job fellas. This weeks average score was again slightly up at 5.5/10. And now for our leaderboard and average score tables. I have been topping the leaderboard for some time now, but the pack has been closing in and it looks like this week they finally got me.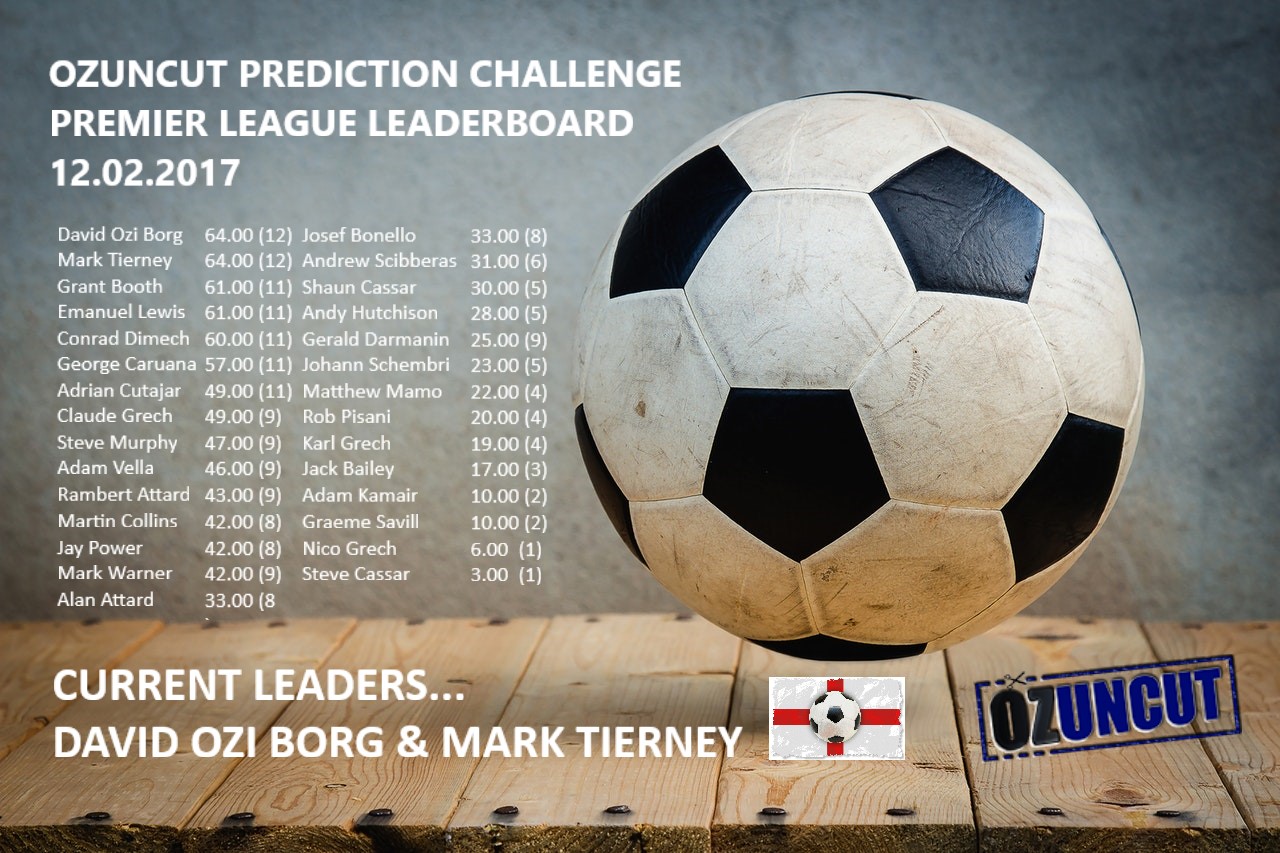 Wow. It is really close at the top. Mark Tierney finally caught up with me, and if we are not careful the guys behind will soon be upon us. Well done to all for some great predicting. And now for the rankings by average score. Please remember you will only be valid for this after completing a minimum of five rounds.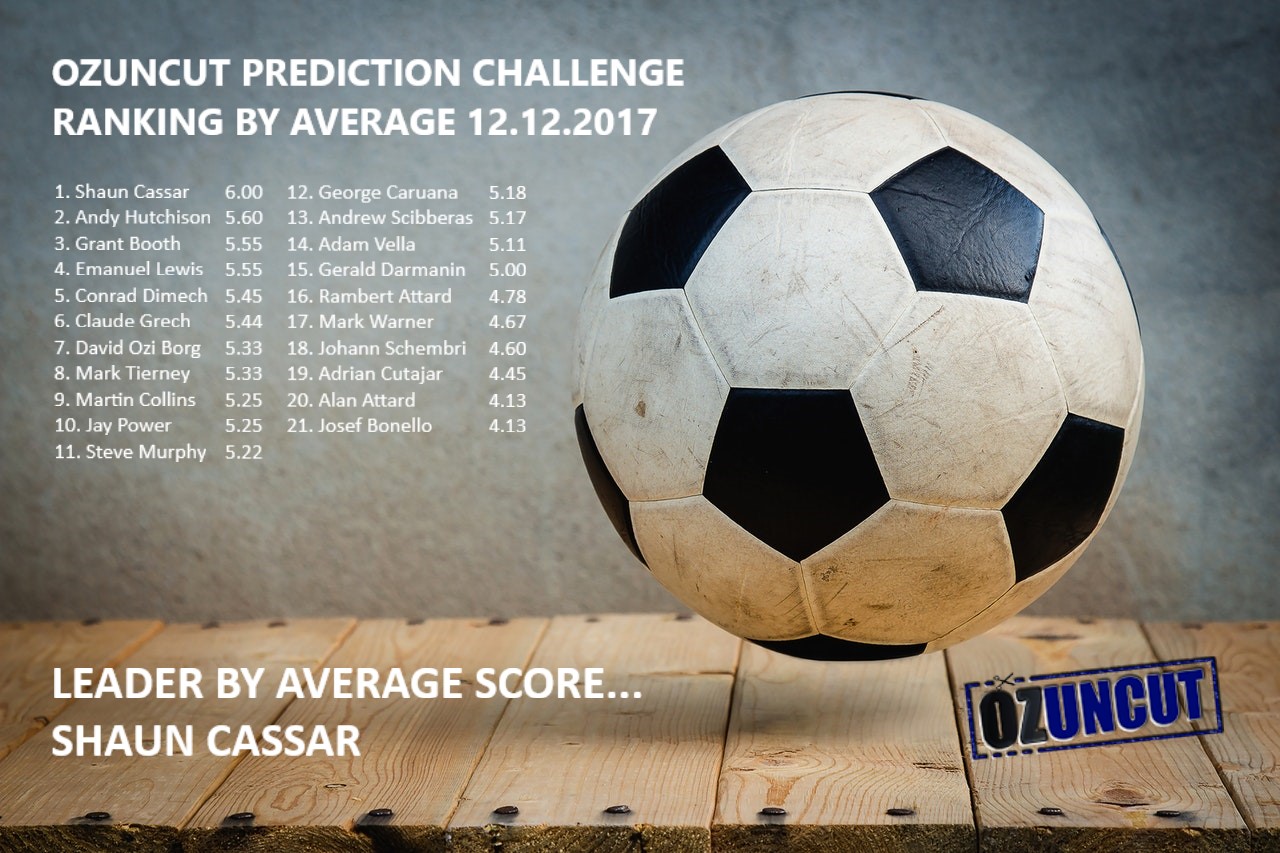 Well done Shaun Cassar. Leading with an average of 6.00. But with only 5 rounds under your belt the pressure will be on to keep it up. Good luck with that. We will have another big round coming up this weekend and I am pretty sure a lot of things will be changing. Don't forget to look out tomorrow around lunchtime for a new set of fixtures.
Cheers lads and continue to spread the word.