It was a pretty straight forward weekend for the usual suspects in both England and Italy this weekend.
Included in those usual suspects of course is Manchester United. Whilst I take great pleasure in berating Jose Mourinho, I am afraid I have no cause to do so this time around. Against a Spurs side missing Harry Kane, Jose laid out a pretty solid tactical plan. Which ultimately gained his team an important three points. It wasn't fancy in any way, shape or form, but it was pretty effective. It was a narrow victory that United probably just about deserved after a solid second half display. Questions will now continue as to whether Tottenham without Harry Kane can maintain a title challenge. Personally I doubt it.
Liverpool were just about good enough to get past a very, very, very defensive Huddersfield. The fact that the away side had only one shot at goal the entire match pretty much tell the story really. Once Liverpool got the first goal, with an ounce or ten of luck, there was only going to be one winner. This victory will not be enough to paper over the obvious cracks, but its a much needed clean sheet and a three points. Us Liverpool fans will take it.
Arsenal continued their recent, decent form coming from behind to beat a stubborn Swansea. My goodness Arsenal are weird. Sometimes brilliant at other times weak and unconvincing. Almost lost. But the last couple of performances have been quite gritty. Hopefully a good sign for the future if you an Arsenal fan.
And Man City and Chelsea both had enough to get past tricky away fixtures to West Brom & Bournemouth respectively.
That leaves Everton. Who like Alice seem to be tumbling even further down the rabbit hole. Who would have thought in mid August that Everton would be without a manager and in the bottom three come November. All this after spending just shy of £150 million on transfers in the summer. For lack of any better wording, its a bloody disaster. The squad is unbalanced and devoid of any sort of confidence. They still know how to pass the ball about, sure, but are having real trouble creating scoring opportunities. And on the odd occasion they do, they fluff it. At the same time defensively they are about as solid as my jelly belly. The signs are ominous. They need a top manager and quick to turn things around or they may find themselves in seriously deep s**t.
And a final word on West Ham and Slaven Bilic. So close but yet so far. Football can sometimes be a cruel game. Crystal Palace equalised in the 97th minute to snatch a point and probably crush any last spirit Bilic had left. The poor fella must be so deflated right now. I am sorry to say it but I am 99.99999% certain that he will be the next manager to go. Which will be a shame because he seems a really top guy.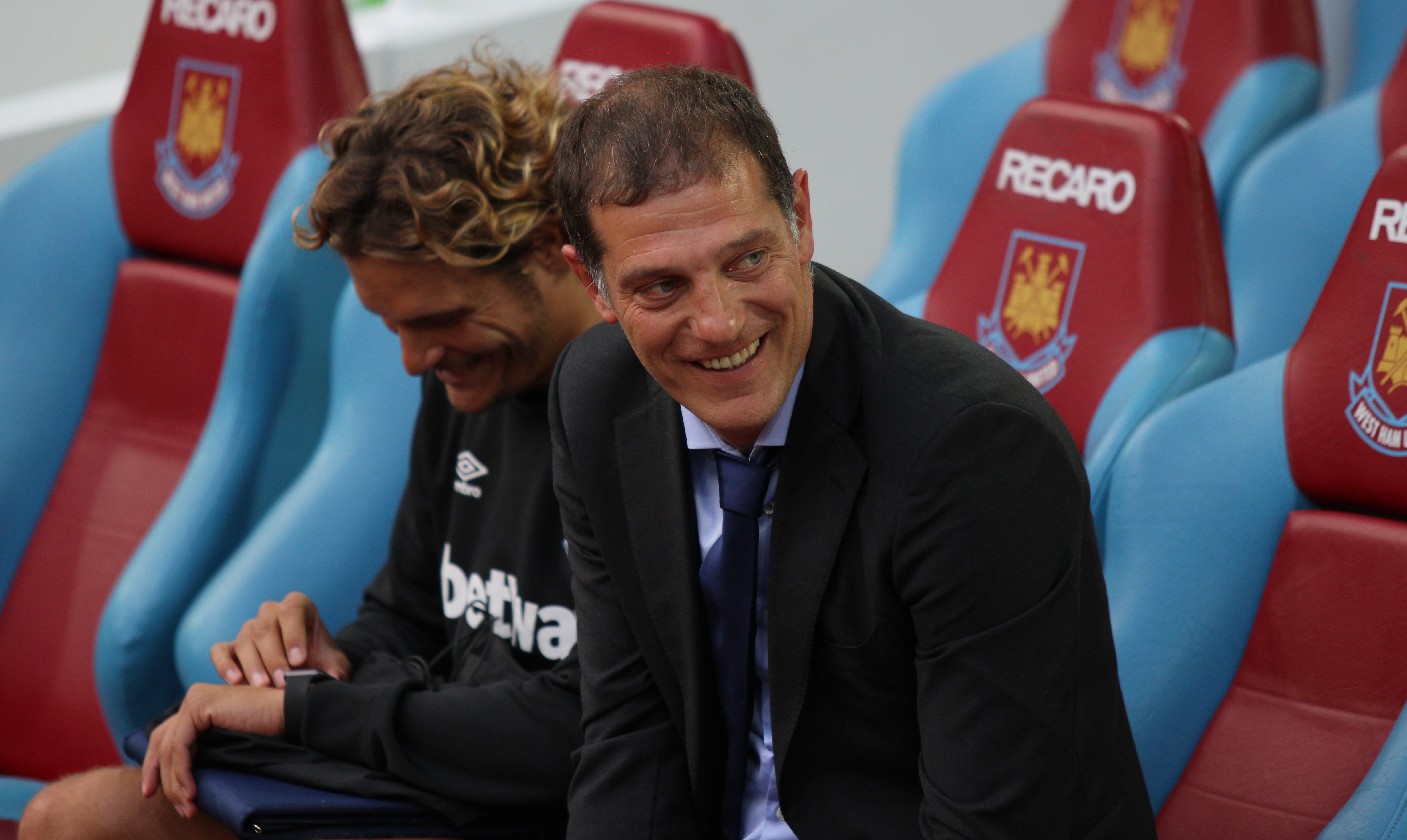 All things considered, the big game in Italy this past weekend was a pretty even affair, statistically speaking. But in reality it was simply not the case. Milan hardly had any real scoring opportunities all night while Juventus had several moments of quality. I was thinking back to when Higuain signed for Juve from Napoli in a record €85 million transfer. At the time I thought it was absolute lunacy. However, he does seem to turn up for the big games and pitch in with very important goals.
As for AC Milan. Things go from bad to worse. One win in the last five matches. I get the feeling if things continue on this path it won't be long before Vincenzo Montella is out on his arse.
Roma, Napoli & Sampdoria all picked up important wins. Roma unimpressive though effective. Napoli & Sampdoria both dominant in easy wins. Lazio are looking like a team who could actually compete for the Serie A title. They have now won five games on the trot and are scoring a crap load of goals. Striker Ciro Immobile is in the form of his life, whilst the defence seems to be gelling pretty well. But they have four very big games coming up in the league and I think we should hold judgement on their potential this season until this period has passed.
Finally, not a good weekend if you are a Fiorentina fan. Actually quite an embarrassing one. After having been in relatively good form of late, this was a pretty massive set back. It should have been an easy three points. But credit to Crotone. They showed amazingly large GODZILLA size danglers to hold out for a big win. And they withheld some really serious pressure in the last part of the match. Whilst Fiorentina fans will be hurting, this kind of result is just good for football in general.
Let's hope we can see more David overcoming Goliath style victories in the near future.