As Liverpool FC approach another European Final I cannot help look back on a specific day in our recent history. It was in early October of 2015. Juergen Klopp had just arrived as the new manager. And it was something specific that he said that has stuck with me all this time. In one of his very first interviews he made a bold statement to all Liverpool FC fans. He said, and I quote, "We have to change from doubters to believers".
For me it was the most important message coming from any Liverpool FC manager since the times of Bill Shankly. And we all know some of the inspirational gems that Shanks gave us over the years. As a Liverpool FC fan, the last ten years have been tough. A very big downward spiral, ending just minutes away from the club going bankrupt. And then a gradual upward trend that has seen the club look stronger and stronger year on year.
I am not going to lie to you, it has taken some time. But I can now officially state, wholeheartedly, that I am now a "BELIEVER". I am going into tomorrows Champions League final against Real Madrid with a very firm belief that we can win. I am feeling more positive as a Liverpool FC fan that I have been in quite some time and I would like to share that positivity with all of you.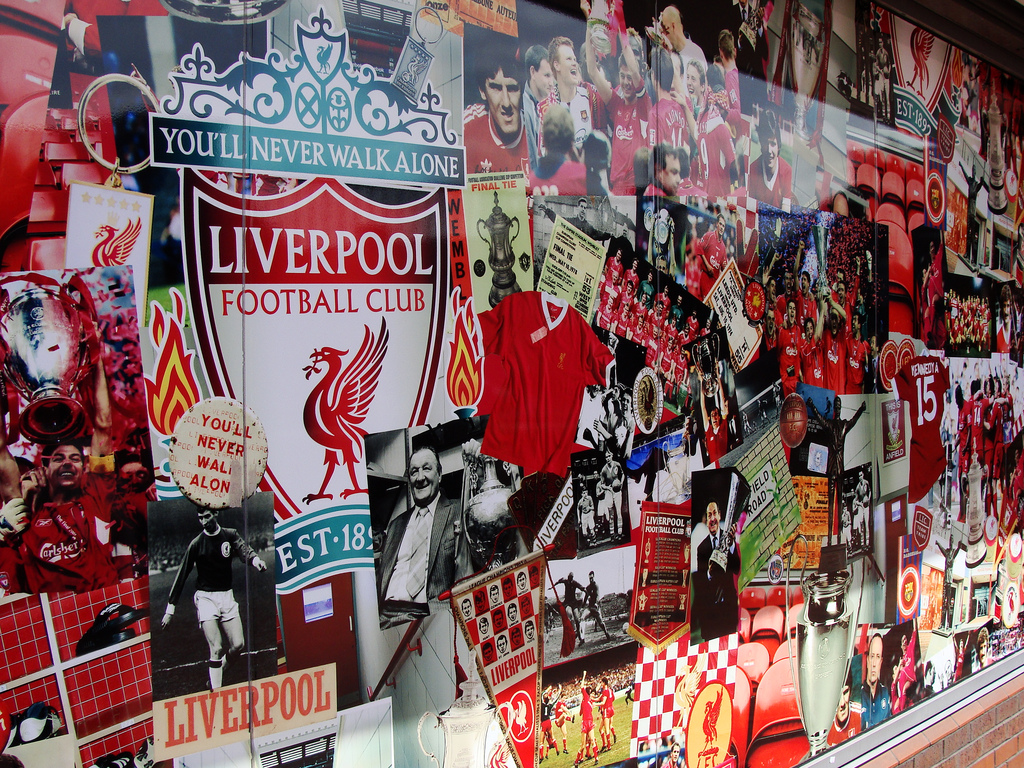 Now, don't get me wrong here. I am pragmatic by nature and understand the task ahead of Liverpool FC tomorrow night. Real Madrid are the undoubted kings of the European Cup. Twelve times winners, which is five more than any other club. And it is no coincidence that they have been in 4 of the last 5 Champions League finals, winning 3. But I tell you, believers, this Real Madrid team can be got at.
Cristiano Ronaldo is not the same player he once was. He is still dangerous, and if you give him a sniff of goal, he will more often than not score. But he is not the free flowing genius he once was. And the defensive unit of Real Madrid is not exactly impressive. Goalkeeper Navas has been massively inconsistent. Whilst Ramos and Varane are brilliant as a back two, they can often become isolated by the bombardment of both wing backs in Marcelo and Carvajal.
Real Madrid's main strength will be the centre of midfield with Kroos and Modric. Who are, indeed, for all intensive purposes, brilliant. But will they be able to handle the energy and dynamism of the Liverpool FC midfield gegenpress? I have my serious doubts. That is of course if Liverpool are at it.
So where are the key battles? In my opinion they are as follows. Marcelo vs. Salah. Firmino vs. Ramos. Mane vs. Carvajal. Modric vs. Henderson & Van Dijk vs. Ronaldo. I think these are the key areas where the game will be won or lost. That is of course unless the referee decides to make a spectacle of himself and steal the limelight. If recent history tells us anything, that is always a possibility.
It is going to be a fantastic final. Potentially, one of the best in recent history. And I can see it being a wild west shootout between two very attacking sides. I honestly can't wait. My message to all Liverpool FC fans is simple. If you haven't got there yet, it's time. It is time for you to turn yourself from a doubter to a believer. This Liverpool FC team and this Liverpool FC manager deserve nothing less. For without doubt, the club richly deserves it's place in the Champions League Final.
So my fellow red friends. Share this article and spread the word. There is no longer time for doubt. It is time to believe. For whatever will come tomorrow night in Kiev, whether that be lifting numbers 6 or the ultimate disappointment, this club, our club, is one we can be proud of in so many ways. And if we all have the right belief system deep within our footballing souls, success will be an inevitability.
YNWA.