The game was there for the taking. All other results were favourable to the Arsenal going joint second in the league. Arteta's dressing room motivational speech must have echoed of 'let's do this', 'we deserve to be up there with the rest', 'let's silence our critics'. But once the first eleven were left to their own devices, a bitter taste was to be the outcome of our Sunday evening footie time. The statistics are very clear: over 68% of our 575 passes were held in our own half.
The mediocrity with which the players build up the attack is so evident. The ball is passed between the four at the back ad infinitum, along with Xhaka until Luiz decides a long ball to Tierney would suit our chances better. And right he was as we managed to get a few crosses in. The lacklustre performance was hard to digest. Partey was never really involved as he was not being used. Ceballos had an awful game and got lost in the game's transition from one minute to the next.
Auba's headache (pill-popping in the first half) must have effected his form yesterday evening. Mustafi is the same old yarn on the pitch chasing players he is supposed to mark, hence Vardy all alone in the box. But it has to be Lacazette to run the gauntlet after his abysmal display. He is being labelled as the Sunday player to have in the park for a run-a-round. He was a total nuisance. Yes he could have possibly been on the score sheet had VAR officials not decided that Xhaka was interfering with Schmeichel. But that is how the cookie crumbles, the goal was a no-go so get on with it and focus on your next opportunity.
Laca did none of this, chasing shadows, falling to the ground every time he is confronted whilst missing a couple of great chances to bury the ball in the net. Rogers had the better of our gaffer. The Blues stood their ground, marked aggressively and countered every time they could. Arteta's post comments said we deserved better as we had most of the play. I tend to disagree. We deserve better if we play exciting football, showing tactics that help constantly push the opposing team back in their half and by creating chance after chance to kill off the game. We had none of this. Four shots on target and four off target. The Foxes had two on target and three off. And yet Arteta insists that Arsenal should have won the game.
The good news behind the scenes is that Martinelli is days away from playing. I would swap him any time for lazy Laca. The tactics need to change and fast. The team cannot have this ever slow approach to moving up field. We need that tenacity to show the opponents we mean business. The top teams are having a laugh against the Gunners. Are we really heading for that mid-table labelled team? Arteta needs to be firm with the players, his ideas are there. We are being called the 'light' Man City by pundits as Arteta shows signs of his City team-training days.
Not sure if that is a compliment or not, honestly speaking. Unless we start to walk on to that pitch and show a true team effort all across, then we have nothing much to hope for this year. Arsenal fans keep being disappointed with the performances. The build-up to the game is always exciting as hope is regenerated somehow as the game approaches. But this is no fairy wish we can blink to. Arsenal need to add some charge into their bloodstream or we will be constantly looking away from that scoreboard.
United away up next, a team showing potential and in my opinion improving week in week out. Our players have a week to look back and admit to the dysfunctionality that is cursing our performance. Hopefully, we will see some young blood facing the Dundalk session on Thursday so our seniors can reflect and concentrate on the big game that truly matters.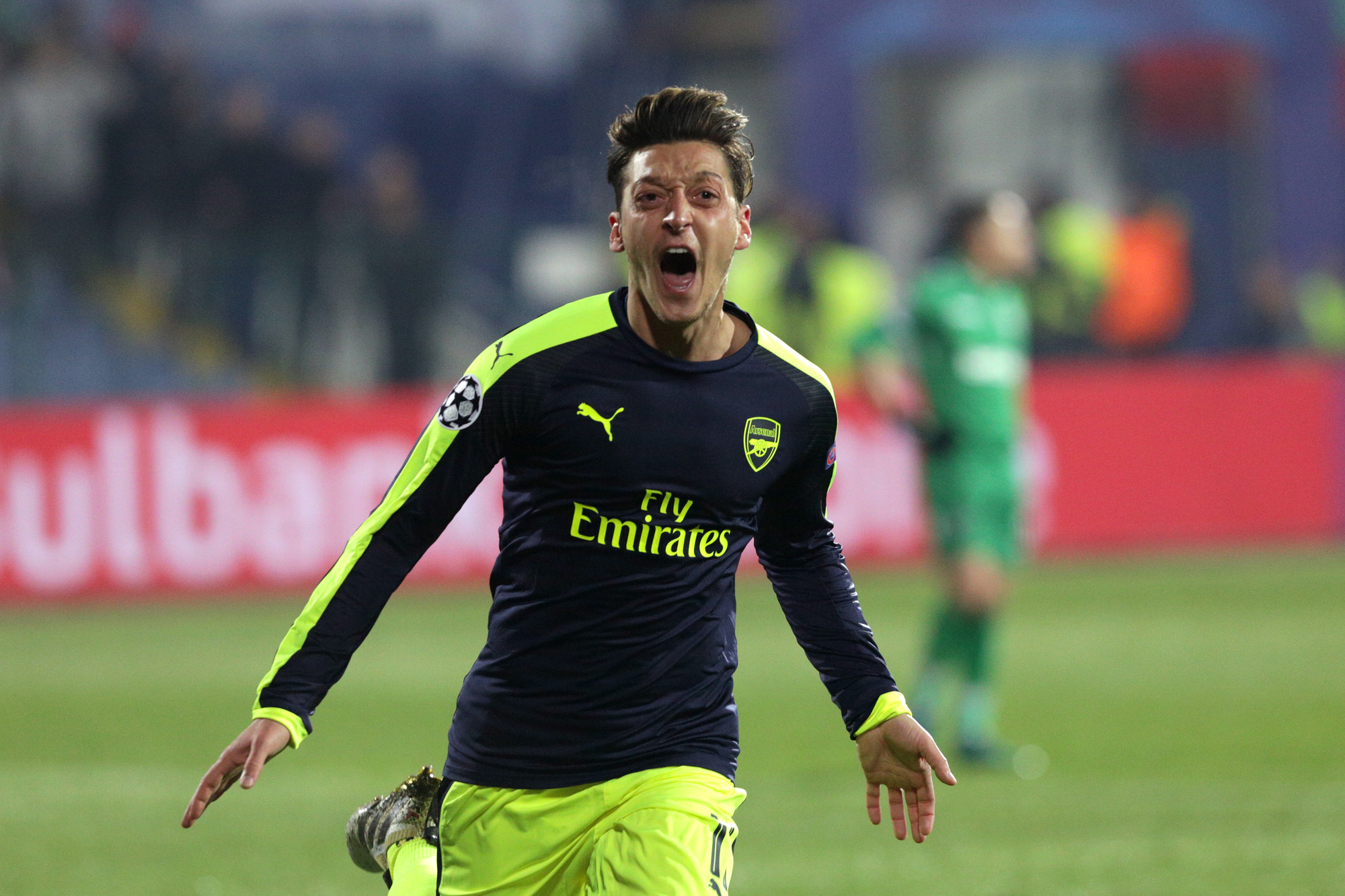 Sports programs featuring the Gunners now always have a mention of the outcast Ozil. Arteta not being seen in a good light here, as it is being felt it is his decision not to welcome Ozil back to the squad. Arsene also is somewhat dismayed with this managerial decision as he feels that Ozil is intelligent enough to overcome any possible misunderstandings. But it does shed a bad light on the club. Ozil trains with the players, chats with them, possibly socialises too.
What good could possibly be coming out of these interactions? Seriously, this is not good karma for the team. Are all players favourable to the club's stand against Ozil? One has to be total fool to think so. And we have to carry this cloud over our head until the end of the season, as unless Arsenal pay their contract dues, the guy will not be heading for the exit door. There were numerous comments, tweets and more about Mesut Ozil not being in the side and that last night's game would have suited him perfectly. I feel we simply need to stop with this way of thinking as the decision has already been made. It is not going to change and it is undoubtedly creating a hostile section of our fan base which will not be good for anyone.
While the Premier League this year is very inconsistent, it is now beginning once more to feel like it is the same old Arsenal!
——————–
Article written by Arsenal Fan, Gunnersauras aka Keith Zammit
Agree? Disagree? Have something to add? Your comments are always welcomed and appreciated. So get to it and leave your your thoughts below….
and finally, remember, OzUncut is now for the fans, by the fans. So if you are a fan, and have an opinion about something, write it down, send it to us and we will throw it on the site. You don't need to be CHARLES DICKENS, just a passionate fan with an opinion.