Ok. I am not gonna lie to you. Every Friday, knowing that a weekend of football awaits me I get very excited. Some might say almost sexually so. My adrenaline starts to pump, blood starts rushing to all the wrong places and I get seriously pumped up. Not at all good for my blood pressure, but to hell with it. Its ingrained deep within me, and whilst it may one day be the reason for ending my life, it will have all been well worth it. Its a new weekend which brings us all a new challenge.
For a second week in a row the task of predicting did not seem to phase Grant Booth who killed it in the PL Challenge. 8 out of 10. Nice. I will timidly admit winning the Serie A Challenge. However you don't really brag much when you score 5 out of 10. SO I WONT.
Onward and upward to this weeks challenge. Lets see what we got.
PREMIER LEAGUE
Why oh why is there a Friday night game in the Premier League? It is the one day of the week where to me football just feels WEIRD. But money talks (TV RIGHTS) and bullshit… well you know the saying. So tonight its West Ham vs. Brighton. This will be a tight one. Both teams on 8 points and with an exact record thus far, only separated by goal difference. Brighton, for a promoted team have not done to badly so far, and I really like Chris Huyton and his managerial style. BUT, I don't feel it will be enough to get them anything on the road against the Hammers. I actually think West Ham might get a good win at last.
Moving to Saturday and a particular intriguing match. Stamford Bridge, a wobbling Chelsea against a surprisingly impressive Watford. At any other time in the history of like human existence, a Chelsea win would have been a no brainer. But something isn't right at Chelsea at the moment and something is definitely right at Watford. Marco Silva could be the next Pochettino if you ask me. Still I don't think Watford will get all three points away, so I am going for a draw.
It truly pains me to say this (nearly every week). But I cannot see anything other than an away win for Manchester United this weekend. They travel to Huddersfield who after an impressive start have flopped BIG TIME. Man United will be compact and probably murder Huddersfield on the counter. Easy win for the reds I think. Along the sames lines I don't see anything but a home win for City against Burnley. Don't get me wrong, Burnley are a stern test. And have picked up some good points against the big teams already, but this is City. If they get an early goal it could even be a smashing.
Everton Football Club is in a world of trouble. They have had a disastrous start to the season and things got worse midweek as they lost at home in the Europa League to Lyon. All is not right on the blue side of Merseyside. Unfortunately for Ronald Koeman I expect his team to lose against Arsenal early Sunday and I expect it will be his last game in charge.
Finally, the big game on Sunday in the Premier League and arguably the game of the round is Tottenham vs. Liverpool. I have truly come to love this fixture for the simple reason that both teams like to play in an attractive way. Which means it will be flowing and that there will be chances. I am going to go against the grain here. I know most people will go for a Spurs win and with good reason. They are the most balanced team in the league. Top notch in both defence and attack. But, Liverpool always turn up for the big teams. And when they get space they can be lethal. So f*** it. I am going for a Liverpool win.
You can see all my PL Challenge Predictions below. Good luck to all. (EXCEPT GRANT BOOTH) 🙂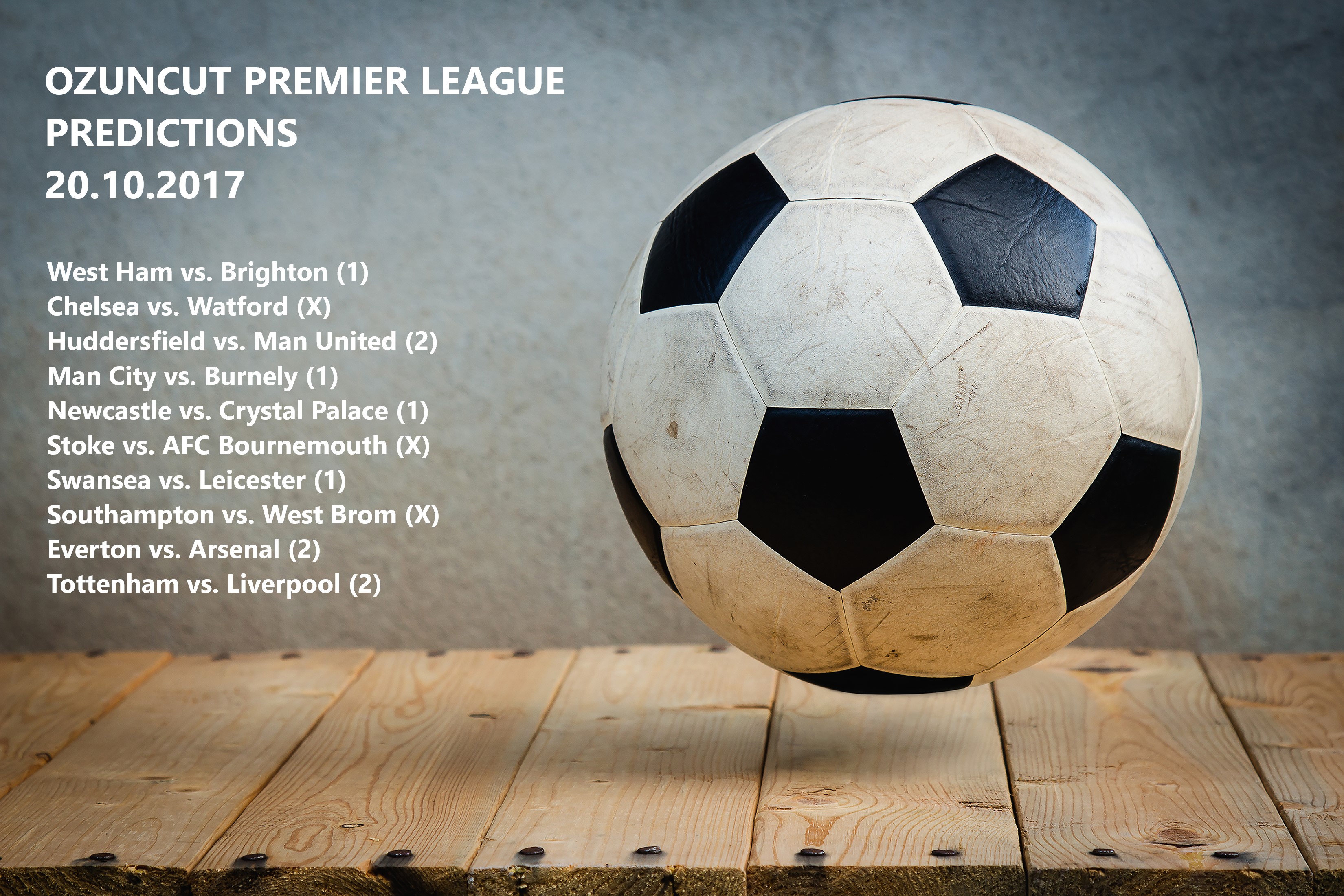 SERIA A
Big, big game in Italy on Saturday night. Very exciting. Napoli take on Inter at the Stadio San Paulo with both teams in excellent form. Its first vs. second. Which way will it go? I think I will have to go with Napoli. (Sorry to all my Inter supporting friends). My reasons? Well Napoli have been outstanding so far this season. Great defensively and they have been scoring a bucket load of goals. I also watched Inter last weekend in the derby. Great win, but the performance was far from perfect and they might struggle against the quality of Napoli.
On Sunday AC Milan are in action against Genoa. Let's be clear, it was not a good week on the red side of Milan. They lost the derby and only managed a goal less draw in the Europa League against AEK Athens. Montella has had a year in charge so far with mixed results. I think they are better since he took over, but not by a great margin. Like with all things it will take time and I hope he is given the time to continue building. Even with their indifferent start to the season I would still expect Milan to have too much for Genoa.
Torino have been good so far this season. But I would still expect Roma to have too much quality for them on Sunday. I think Juventus will bounce back in what is a tricky match away to Udinese. And I think Lazio should pick up all 3 points against Cagliari.
You can see all my Serie A Challenge picks below. Again good luck to all.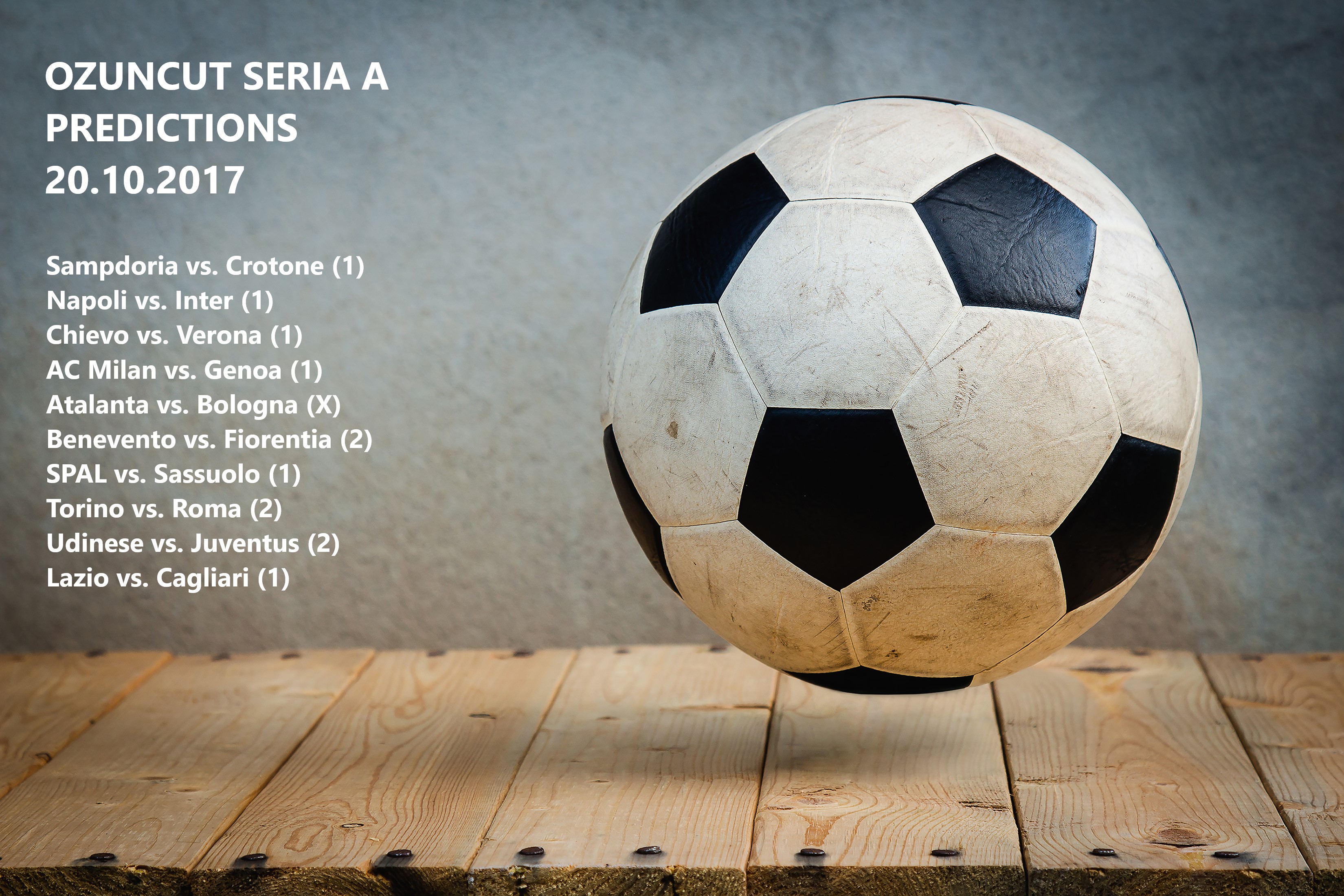 OZUNCUT ACCUMULATOR
Well it was a pretty piss poor effort on my accumulator last weekend. 3 out of 6 is not acceptable by my standards. After a week of self torture with bamboo, re runs of East Enders and my PVC cat suit I am back ready for another shot. I feel this week is going to be the one. The question is would you bet on me?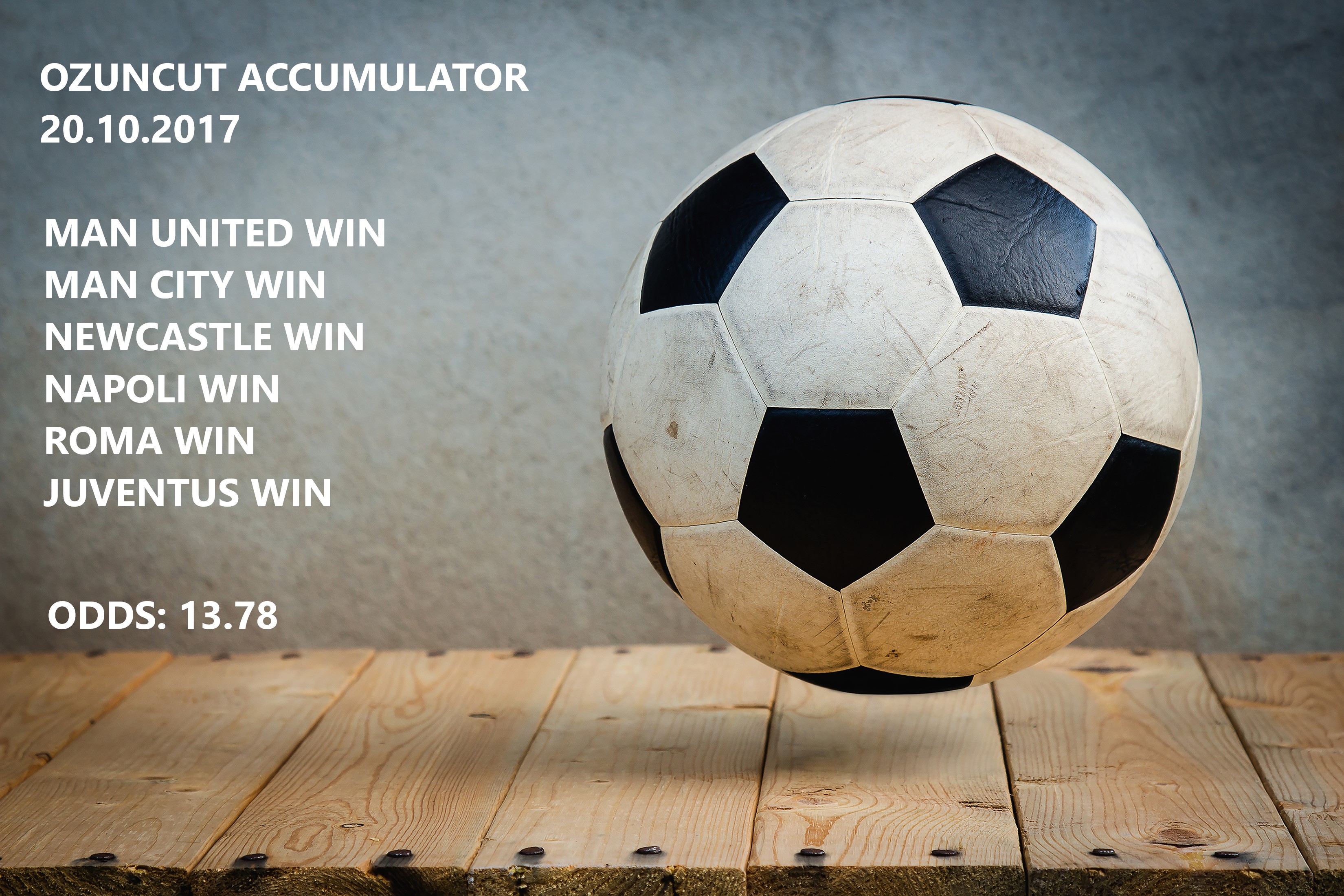 Just a reminder competitors. The more people we get involved the more fun it becomes. Then you not only compete in the main competition against all, but in a small mini comp against your mates. Spread the word homies.
Cracking weekend of football. Hope you all enjoy and that your fave team wins… (Unless you support Man United, Man City, Chelsea, Tottenham, Juventus etc.)
🙂
https://ozuncut.com/index.php/2017/10/13/predictions-challenge-14-10-2017/