What a pleasant surprise. We have a round of midweek games in the Italian Serie A, so we don't have to wait till the weekend to have our prediction fun. Unfortunately for Frankie Furetto his victory this past weekend may only be savoured for few days. But until another achieves a 9/10 prediction weekend at least he will hold onto that record. Let's have a brief look through some of the midweek games.
The prediction challenge starts off on Tuesday with what could be a hot game. Inter host Sampdoria at the San Siro. Whilst some may think this should be an easy game for the home side, Sampdoria have been in great form. With Spalletti in charge though Inter look like a much tougher team, and for that reason I think at home they will win.
On Wednesday Lazio face a difficult task as they travel to Bologna. The home side have had a pretty decent start to the season, but they have a serious lack of goals. In fact at the moment they look like they would struggle to "score" in the side alleys of Amsterdam. Pretty solid in defence, but not creating enough in attack. On top of that Lazio definitely have goals in them. I think it will a pretty a close game, but I would expect Lazio to win it.
Sorry AC Milan fans, but I have no faith in your team at the moment. Perhaps they have been slightly unlucky at times, but still they are struggling. Chievo on the other hand have had a good start to the season, unbeaten in their last 5. I am going with a draw here. Could actually be a pretty good game.
In the other matches I expect Napoli, Juventus and Roma to all have a pretty relaxed round. Wins for all with goals a plenty me thinks.
Brief round up, don't want to bore you after all. You can see my "EXPERT" predictions below.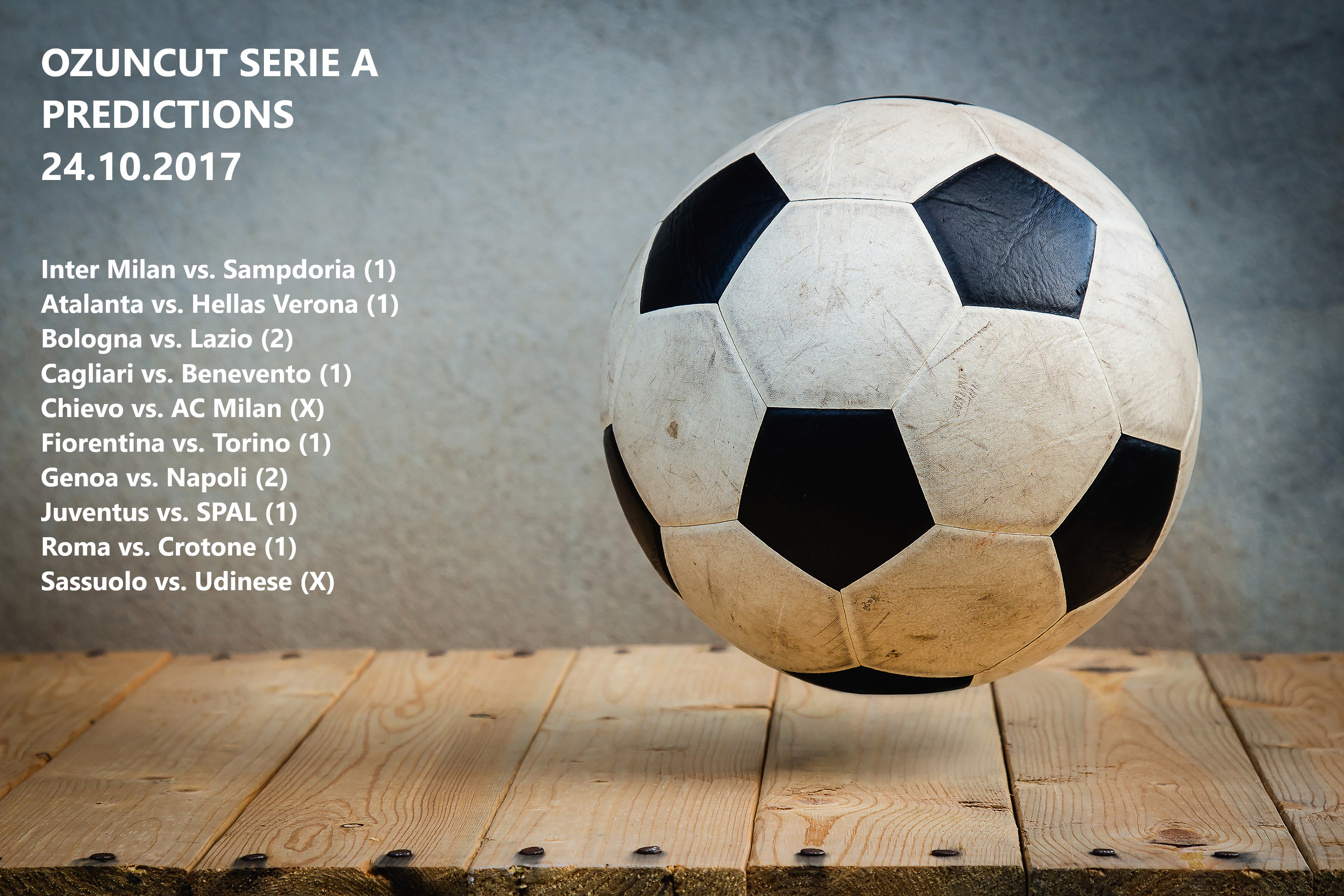 Don't forget my good people, please put your predictions in the discussion forum below and get them in quick smart. Kick of in Milan on Tuesday is at 20.45CET.
Good luck to all.