Well I am supposed to be on a bit of a writing hiatus for the holidays. But today's very big, breaking transfer news ultimately drew me back to my keyboard. At around 6pm UK time the news broke all over twitter and all sporting news platforms that Liverpool had agreed a transfer fee with Southampton for the signing of Virgil Van Dijk. And that he will be joining on January 1st. To be honest, I didn't really believe it at first. And I think that I am still somewhat in shock. The fee is reported to be in the region of £75 million.
Like most Liverpool fans, the past 20 years have been an absolute drag. Not just because Liverpool had been knocked off their perch, but because there had been a huge amount of mis-management at board level with the overall running of the club. It was borderline depressing to see this one time well oiled machine in such disarray. It got so bad that the club was literally moments away from going into administration. Very upsetting times. But I am delighted to say that finally Liverpool Football Club have learnt their lessons and turned the corner. And the signing of Virgil Van Dijk proves this.
Now, do I think that Van Dijk is worth £75 million? Absolutely f***ing not. The transfer market overall, especially in the Premier League, is a farce. It amounts frankly to club v club financial rape and extortion. Rather sickening. But in saying that you can only operate in the market as it dictates and it seems Liverpool have finally managed to understand that. I think it is imperative to keep in consideration that in the recent past Liverpool have not been able to compete at the top of the transfer market without putting the club in danger. We must always remember this.
And this is where you must give current owners Fenway Sports Group a huge amount of credit. Love them or hate them, and there are a lot of fans who hate them, they have rebuilt Liverpool the right way. They came in as owners and prioritised the long term financial stability of the club over success on the pitch.  They worked heavily on the marketing side of the Liverpool brand making sure the club were maximising its potential revenue streams. At the same time they scrapped the idea of a new stadium in favour of upgrading and expanding the clubs spiritual home Anfield. AND they brought in the ultimate leader and entertainer Juergen Klopp to lead the club into a new era. In my opinion their biggest success of all as he is a perfect fit for what Liverpool FC represents.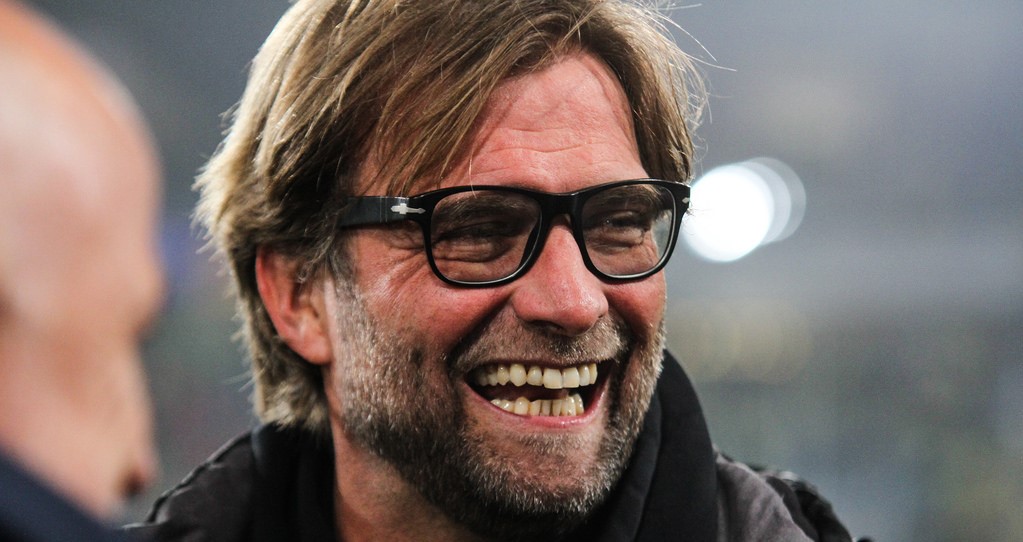 Many fans disagreed with this overall strategy, Klopp's hiring aside. Believing winning trophies and success on the pitch would ultimately bring revenue and stability. But with the way things have unfolded I think it is time for some fans to eat humble pie. I think they need to stand up and admit that FSG may have known what they were doing all along. My opinions were always split on this issue. Whilst I craved a Liverpool that regularly competed for trophies. I was not willing to get that by becoming a Chelsea or Manchester City. No f***ing way. We waited, we planned, we built a foundation and now we are ready to compete. That is how a football club should be run and I am happy for Liverpool to lead the way. Perhaps it will not always be necessary for clubs to need a "billionaire sugar daddy" to obtain success.
I have also come to the realisation that if Liverpool ever want to compete for the Premier League, they have to start competing in the transfer market. For too long, Manchester United, Chelsea and more recently Manchester City have ruled the transfer roost. Financially bullying their way to titles galore.  Well I am sick and tired of it. Please, don't get me wrong, I truly wish the transfer market wasn't so. I mean what a f***king monumental waste of money. But it is what it is.
I think the recent signings of Mo Salah, Alex Oxlade Chamberlain, Naby Keita and now Virgil Van Dijk for a combined £200 million show that Liverpool are ready to make their move. They are ready to be competative. And I for one am rubbing my hands in delight at how the next few years may develop. With one or two more signings, and perhaps an offering of top wages and the captaincy, perhaps their maybe hope of even keeping Phil Coutinho at the club. Alright, f*** it. Now I am just dreaming.
Keep the faith Liverpool fans. The future is bright.