First and foremost apologies for getting this out slightly late today. The Author, me, has spent the last 24 hours PUKING, sleeping, HURLING, sleeping, HONKING, sleeping, SPEWING and sleeping. Damn that f***king gastric flu. Plus side, I am sure I lost about 4 kg. Geez now that I think about it, I hope none of you were eating Minestrone just now. LOL. Ok lets get down to it. The footballing weekend is back and we have another round of the Football Prediction Challenge.
Let's look back to last weekend quickly. Emanuel Lewis completely shafted me out of a much deserved Premier League win with a perfect 10/10 score. Bastard. In saying that a perfect score is a perfect score and you need to applaud that. Rambert Attard took the bragging rights with his Serie A prediction score of 6/10. Not the stuff of champions but a win just the same. Well done fella. Ok, before I start GAGGING again, let's get to it.
PREMIER LEAGUE
Some tasty games in the Premier League this weekend with the Big Kahuna being the match up at Anfield between Liverpool and Chelsea. I have gone with a Liverpool win here but it was by no means an easy decision. I think it will be a home win because it is at Anfield and normally Liverpool have a good record against the top sides. However, with Morata, Hazard, Pedro, Willian also a big counter attacking force, it could also turn into a very tough day for the Merseysiders. I think it will either be 3-1 to Liverpool or 4-1 to Chelsea. Knowing my luck it will finish 0-0.
I expect nothing other than a Manchester United win against Brighton at Old Trafford. Pogba is back, which means Lukaku is back. Also a perfect record at home only conceding one goal in the process, you would think they would have this one wrapped up before they turn up at the stadium. They will have too much for Brighton.
Same goes for Spurs against manager-less West Brom. Gary Megson will sit in the dug out for this one and I get the feeling its going to be a long afternoon for the Interim Manager. Tottenham have been fabulous the past 6 weeks. And with Harry Kane coming back to full fitness I think we could see a few home goals in this one. I also suspect that Man City should have too much for newly promoted Huddersfield.
The one match where I think we will see a shock result is Burnley vs. Arsenal. The gunners were excellent last week in the North London Derby, but traditionally this is the sort of game they screw up in. After their exertions in the Europa League as well I am going out on a limb here and going with a Burnley win. Here is a full list of my predictions, I wish you all the best of luck.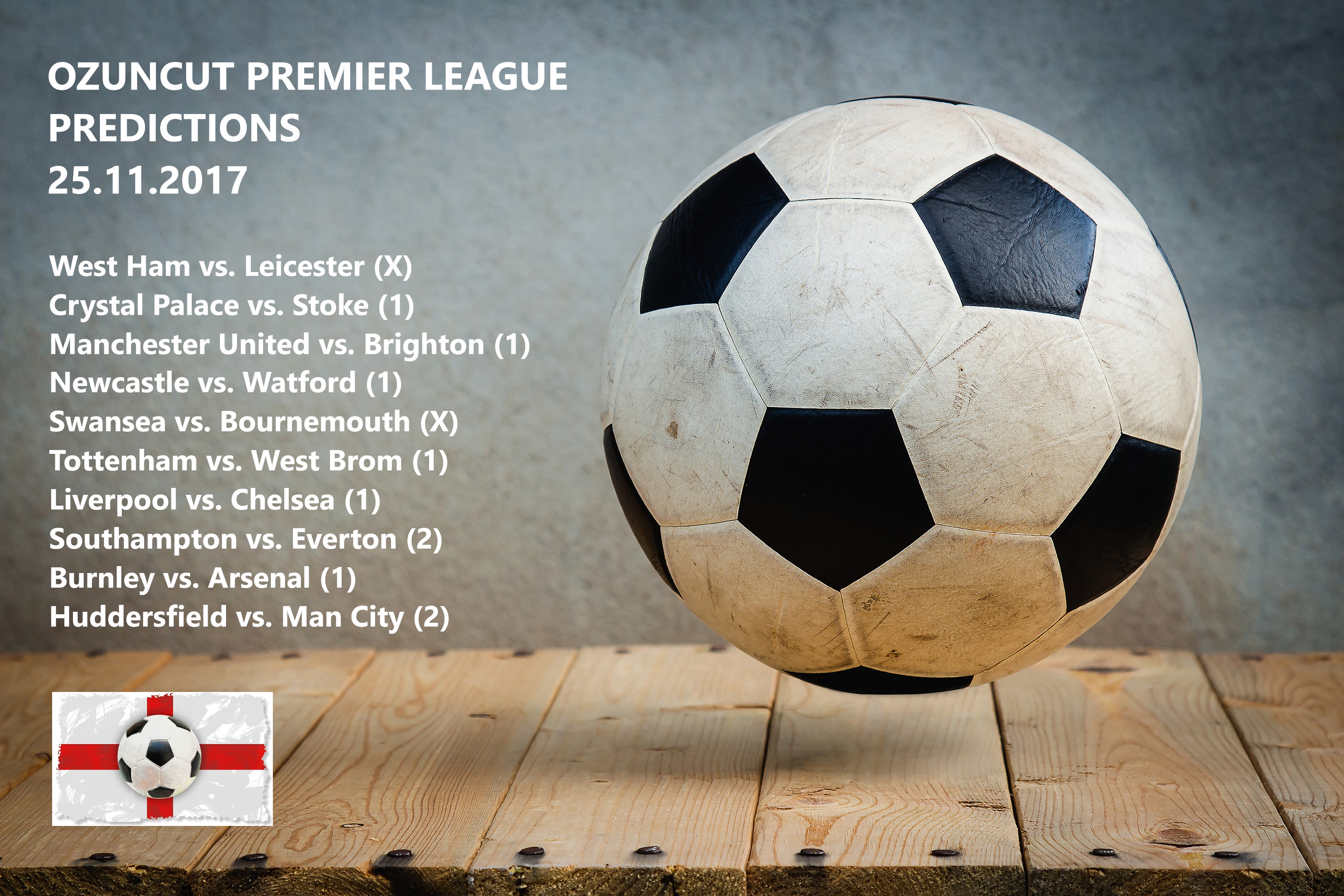 SERIE A
To be honest, I don't see many surprises in the Serie A this coming weekend. My feeling is that Inter, Roma, AC Milan, Napoli and Juventus should hall have pretty standard victories in their matches. In saying that the Serie A has been more unpredictable than ever this season.
There are two games which I think could go either way. Bologna vs. Sampdoria is a tricky one, as even though Bologna have a pretty poor home record, Sampdoria on the road have been very inconsistent. This one might bring an upset. Saying that I have still gone for a Sampdoria win.
The other tricky match is Lazio vs. Fiorentina. I have gone for a Lazio win, because again Fiorentina have been pretty terrible away from home. However if the Viola are in the mood this could turn out to be a tricky game for Lazio. In saying that if Ciro Immobile comes with his shooting boots on it could turn out to be a tough afternoon for Fiorentina.
Here are the rest of my Serie A predictions below. Again I wish you all the best of luck.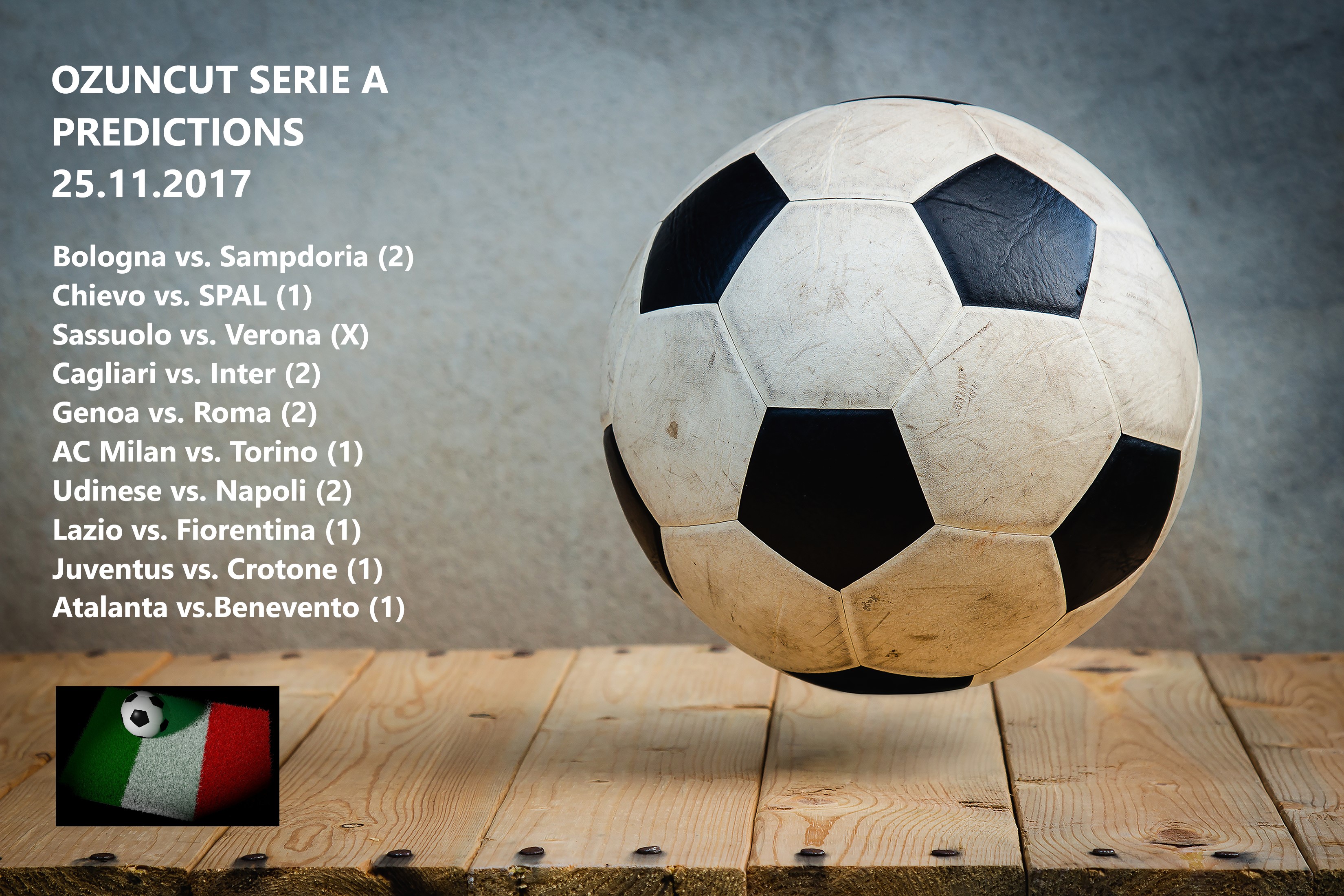 THE OZUNCUT ACCUMULATOR
Desperate times call for desperate measures. I need to get back on the winning trail so have picked a very very conservative accumulator this week. If it doesn't come through for me someone gonna get a whoopin. I got 4/6 last week with pretty solid odds, but of course that don't mean s***.
Here is my accumulator this week. Bastard better come through.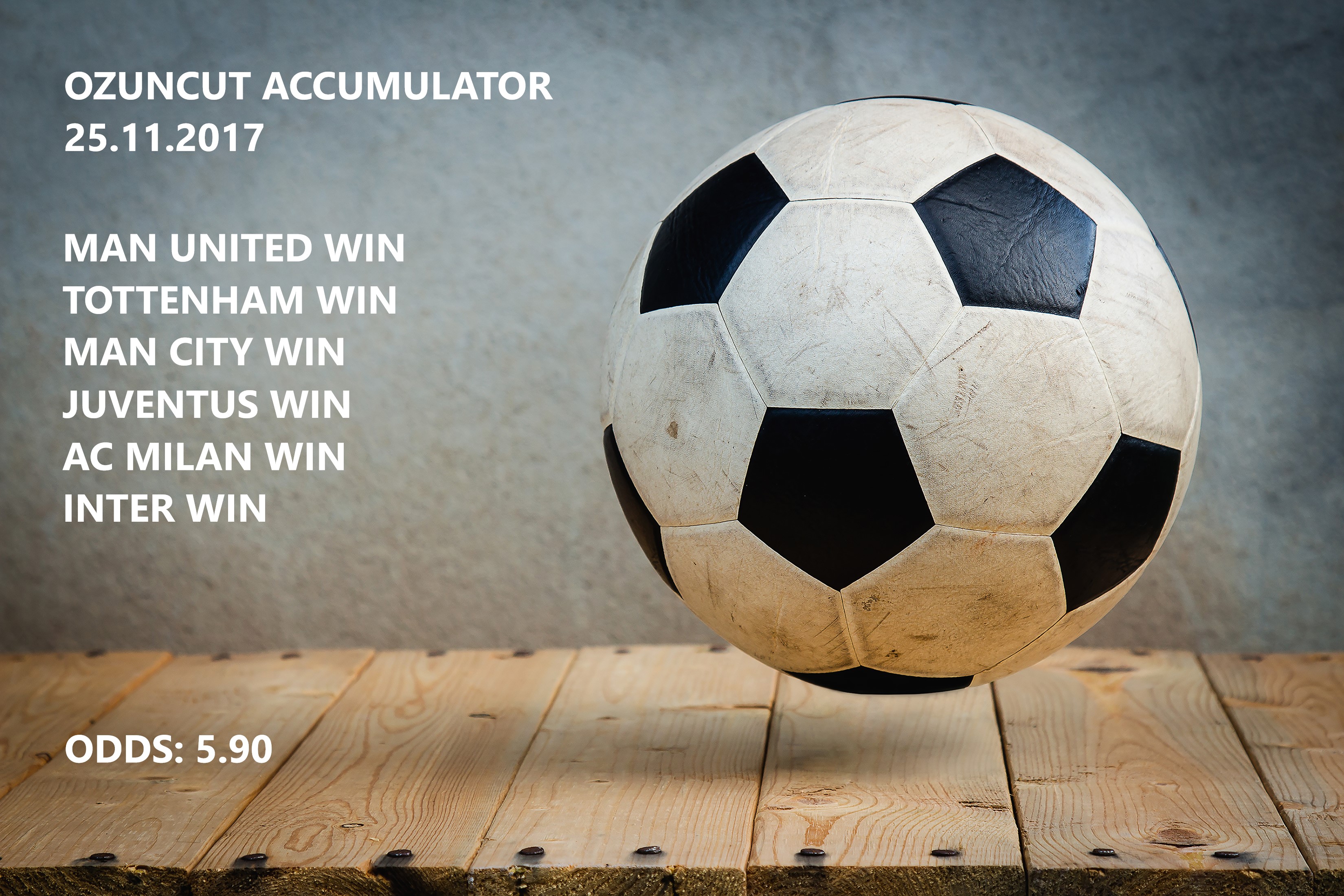 Right, I gotta get out of here before I HURL. Don't forget, there is a Friday night game in the Premier League this week so you need to get your predictions in, at least for the first match, by 9pm Friday. Wish you all the best of luck and a great weekend.