Good afternoon all. How has your week been so far? Hopefully a little more relaxed than mine. Some interesting midweek games to relieve some stress at least. Juventus progressing to the final of the Coppa Italia after a two legged win over Atalanta. Lazio and AC Milan achieving the most boring two legged score in the history of football, both legs ending goalless. Eventually Milan went to the final on penalties. Swansea progressed through to the Quarter Finals of the FA Cup (not that anyone gives a s***). And so did Spurs for that matter, in emphatic style against Rochdale, in another game where VAR took all the headlines. Oh and their was a result in Spain. Antoine Griezmann 4, Leganes 0. Enough to keep us entertained during our Prediction Challenge recovery period me thinks.
Alas, as the weekend approaches, we are back to business. And the round starts early as Arsenal and Man City play their postponed match due to the League Cup Final. By the way, in that match City cruised and Arsenal were gutless and borderline pathetic. Ok so let's get to it. Our prediction challenge awaits us and I have had a look, made my predictions and it was not easy. But before getting to that, first the rules. If you are a first timer here in the competition, the rules are dead easy. See below, and if you run into any problems either follow the lead of some of our regular competitors or drop and email to [email protected]. Always happy to assist.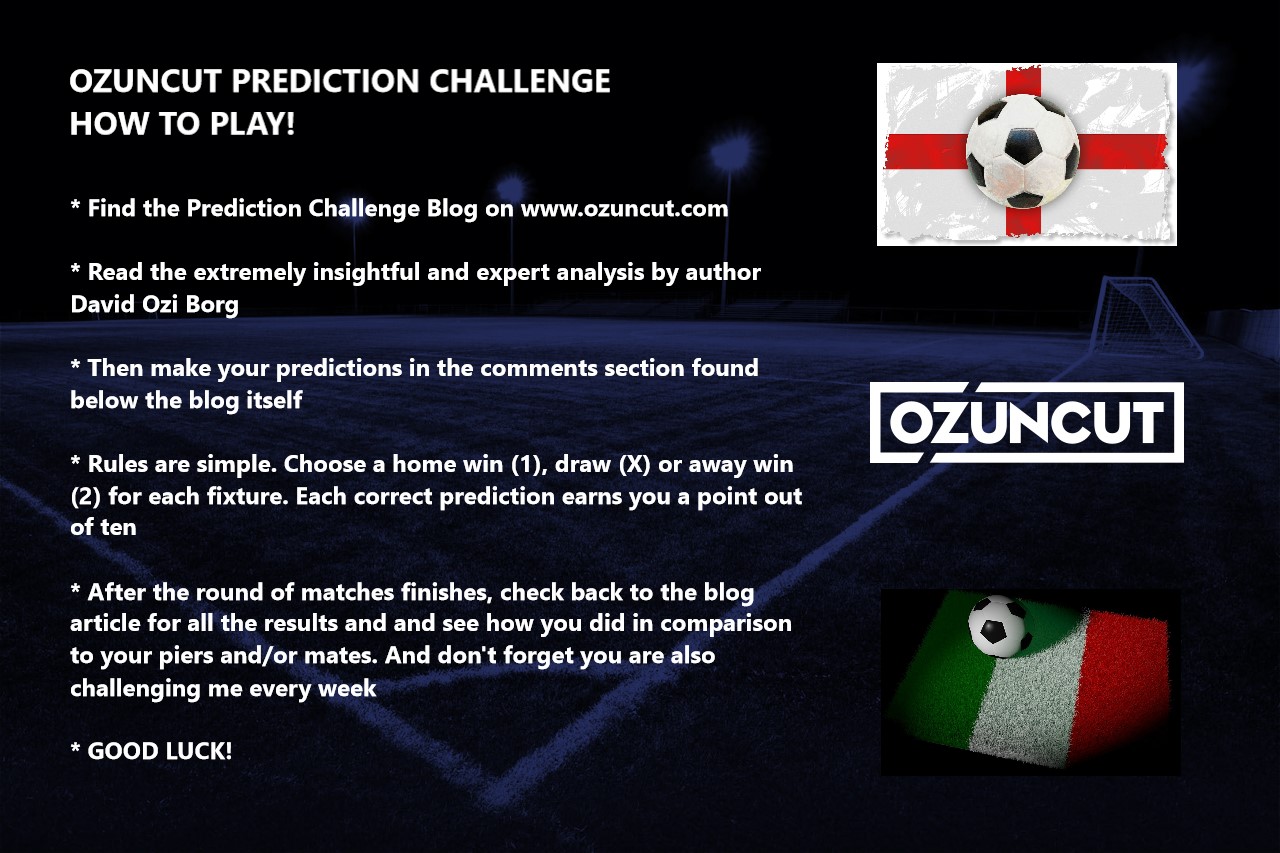 Easy peasy. So let's have a look at this rounds games…
PREMIER LEAGUE
Thursday night, Emirates Stadium under the lights, Arsenal vs. Manchester City. As discussed above, Arsenal were an embarrassment in the final of the League cup. Plain and simple. Don't get me wrong, City were good, as they always are, but Arsenal were really poor. For a so called big club in a cup final, they should be really ashamed of themselves. Normally you would expect a reaction from a team in that situation, but to be honest I don't expect it. Arsenal, the club, has gone stale. Everything seems comfortable. There is no drive or passion, and the quality of the squad has diminished dramatically. Sad but true.
Questions are still being asked as the whether Arsene Wenger should still be manager and the fans are very unhappy. Quite frankly Arsenal football club is in dissaray.  City on the other hand are the complete opposite. Well run as a club from top to bottom. Extremely high quality squad. And a group of players who are hungry to win, for the club and each other. Add to that the influence of the great Pep Guardiola and you can see them being successful for years to come. Frankly I just can't see Arsenal getting a result in this one. I just cant. City will be boosted by their first trophy, and Pep will not allow complacency. Away win for me.
Tottenham have been in good form of late. Not at their supreme best, but at a level which have kept the results coming in. Huddersfield have also been much improved. But at Wembley, against a Tottenham who should be fresh after resting all their big names mid week, I am afraid it would be too big an ask. I can see a comfortable win for Spurs here. As for Liverpool, they play Newcastle at Anfield late on Saturday. On paper you would think it should be an easy win. But, with Rafa Benitez returning to Anfield, and being the master tactician that he is you just know it will be a tough game. I expect Newcastle to be compact and sit deep. They will try and hit on the counter, so it will be up to Liverpool to try and unlock the gates while at the same time being prepared for any quick breaks. I still fancy a Liverpool win here, but if the reds don't get an early goal, it could be a long afternoon for fans.
Another massive game this weekend is Manchester City vs. Chelsea. It should be a real cracker in fact. Chelsea have not been that bad lately to be fair and can consider themselves unlucky to walk away with nothing from good performances against Barcelona and Manchester United. BUT, for me, I don't think their attack is potent enough. Certainly not enough to go toe to toe with Manchester City. Of course you never know in the beautiful game, but all the facts tell me that City should win this one.
That leaves Crystal Palace vs. Man United. I know that red devil fans will accuse me of predicting based on my allegiances, but believe me it is not the case. I think Palace will get the draw this weekend and here is why. Man United, in general, have not traveled well this season, and have lost their last two away. They are not the same team when not at Old Trafford. Crystal Palace in the meantime are fighting for their survival in the Premier League. But they are missing their most influential player in Wilfred Zaha, and their form has been patchy at best. With all this in mind, I feel this could be a scrappy game in which United will be frustrated and only manage to leave with a draw.
For the full set of the OzUncut Premier League Predictions please see below.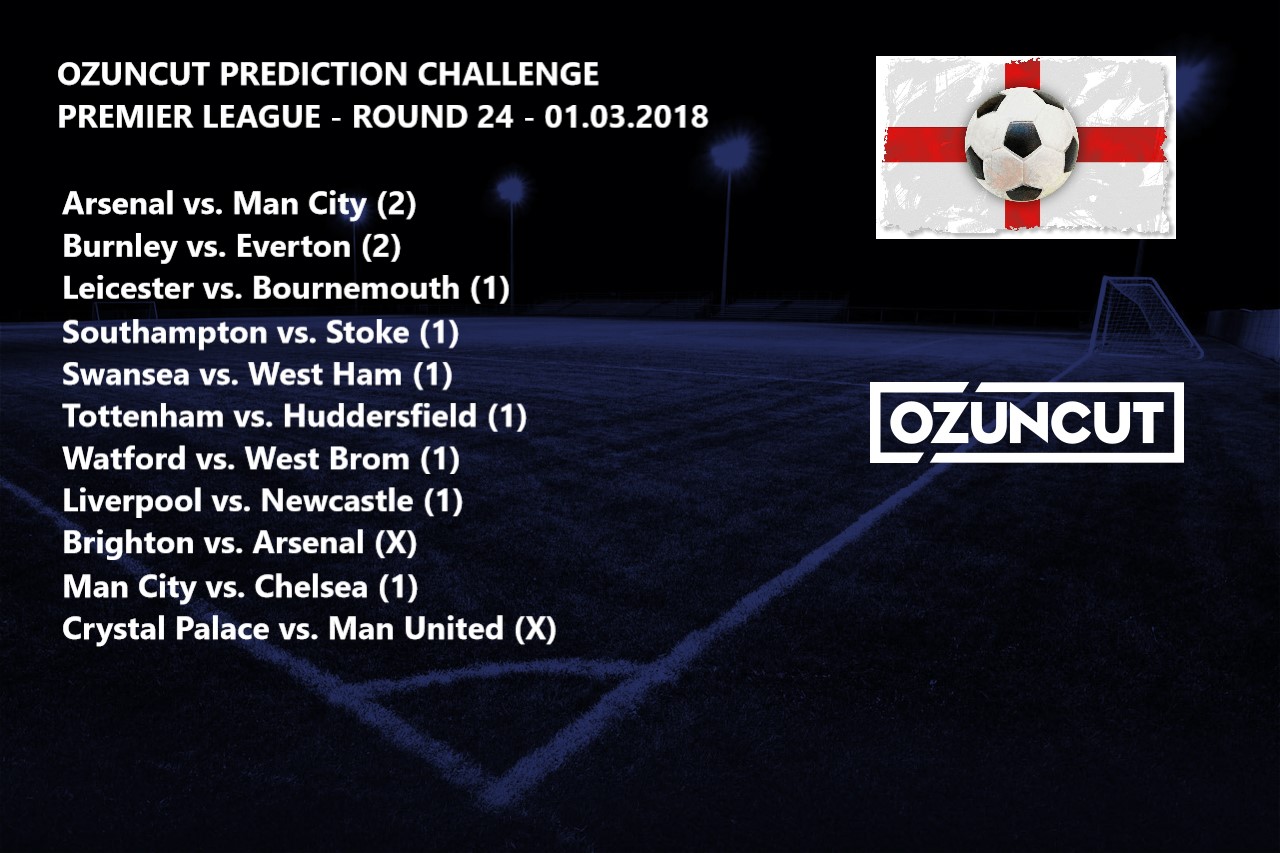 SERIE A
Admittedly, I am unable to follow the Serie A as closely as I would like. However I still maintain a key interest, and their are some great fixtures this weekend. Shall we start with the Milan derby? What a game this promises to be. Finally the "Gattuso Effect" has taken hold on the red side of the City and they are on an impressive run. Unbeaten in their last 13 games in all competitions and into the final of the Coppa Italia, AC Milan fans must be delighted. As am I. As to be honest I like the way Gattuso presents himself. Yes, he's a bit crazy, but he is also honest and passionate and I like that.
On the contrary, Inter only have 2 wins in their last 11 games. After a great start to the season, the form took a major nose dive which has seen them go from title challengers to hanging on for Europe. Not good times. It seems the "Spaletti Effect" has completely worn off. For these reasons I just have to go with an AC Milan win. Should be a classic game. Not high in quality, but a great game none the less.
On Saturday, Juventus travel to Rome to take on Lazio. To be honest I just have a gut feeling that Juve will slip up in this one. They have not been that dominant of late and in a lot of games (Sassuolo aside) have been doing just about enough to get the result. They will also have one eye firmly on their upcoming, massive, Champions League game against Tottenham at Wembley. So there is a decent chance they will need to rest players. I have gone for the draw here, but I could even see a Lazio win in this one. Time will tell if I am right.
And of course we should not fail to mention the team some say are playing the best football in Europe. Napoli, still at the top of the table, are having a great season. But as they say, it is not just about results, but also they way in which they are getting them. With beautiful free flowing football. Maurizio Sarri has got them playing like a well oiled, Lamborghini, and some of their play has been breathtaking. However they face a pretty tough test this weekend against Roma. In fact Roma have a much better record away than they do at home. It will be a very tough game. However, Napoli no longer have the distraction of European or cup football so can fully focus on the push for the Serie A title. My heart tells me Napoli win here.
Here are the full list of OzUncut Serie A predictions: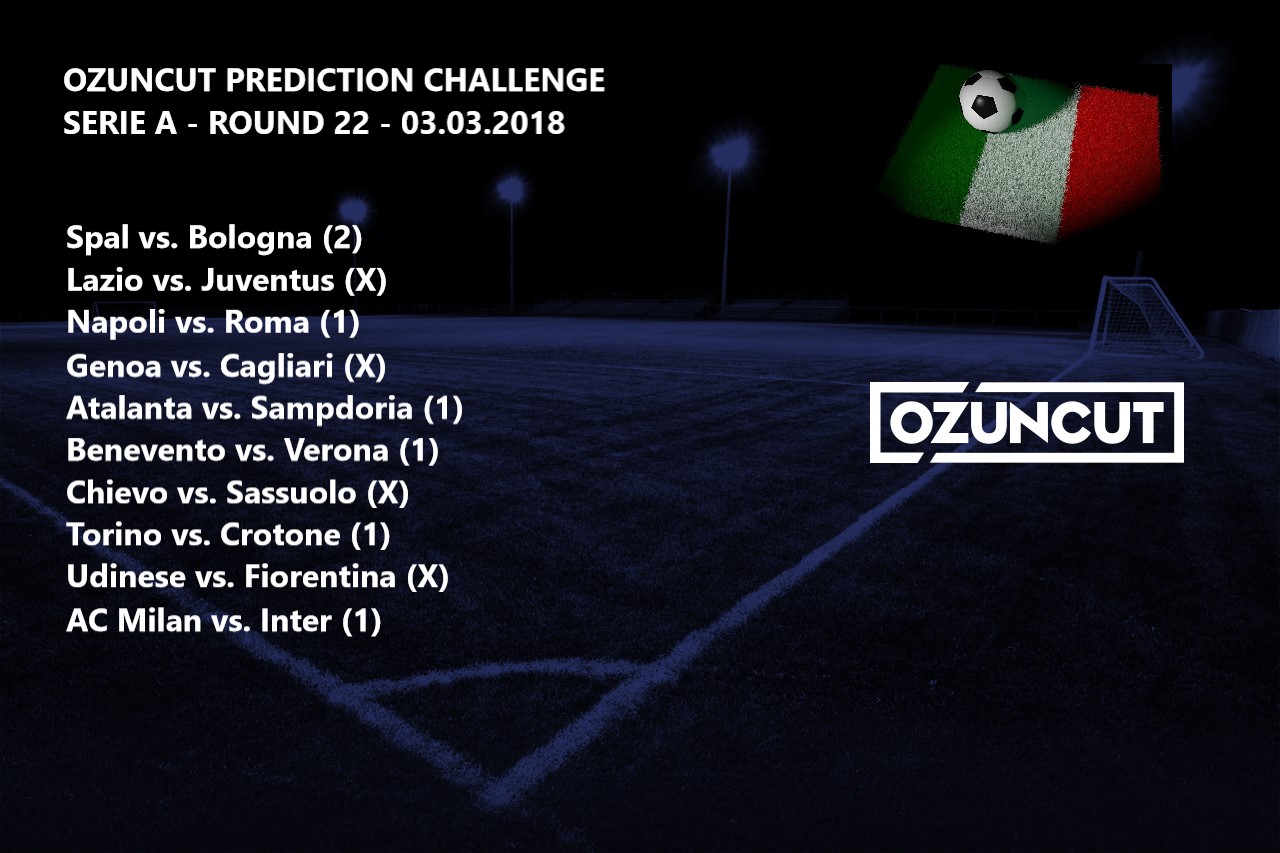 Ok, that about does it. Hope you enjoyed my review of the weekend games. Just a reminder that all Premier League competitors need to get their predictions in by Thursday at 20.45 CET. Where as for the Serie A, the round kicks off Saturday at 15.00 CET. I wish you all average, to good luck. NOTHING MORE.
🙂
UPDATE 06.03.2018
OZUNCUT PREDICTION CHALLENGE – 03.01.2018 – PREMIER LEAGUE RESULTS
Unfortunately this weeks football was overshadowed by the sad passing of Fiorentina captain Davide Astori. And as a mark of respect, I would like to keep the post round banter to a bare minimum. In light of the tragic news, all Serie A games on Sunday were postponed. We will keep your predictions logged in the system, and revisit this round in the Serie A at that time.
With regards to the Premier League, as discussed, no banter, just the results.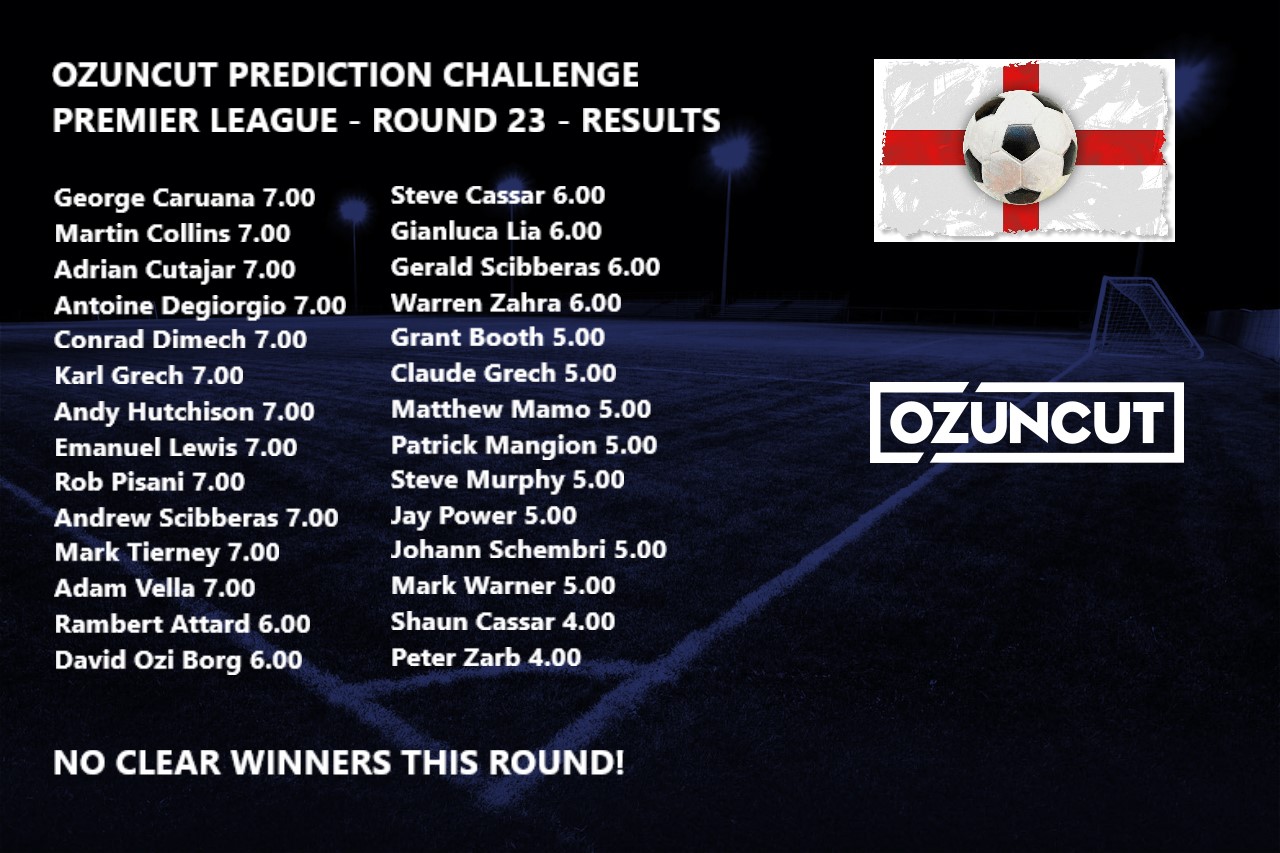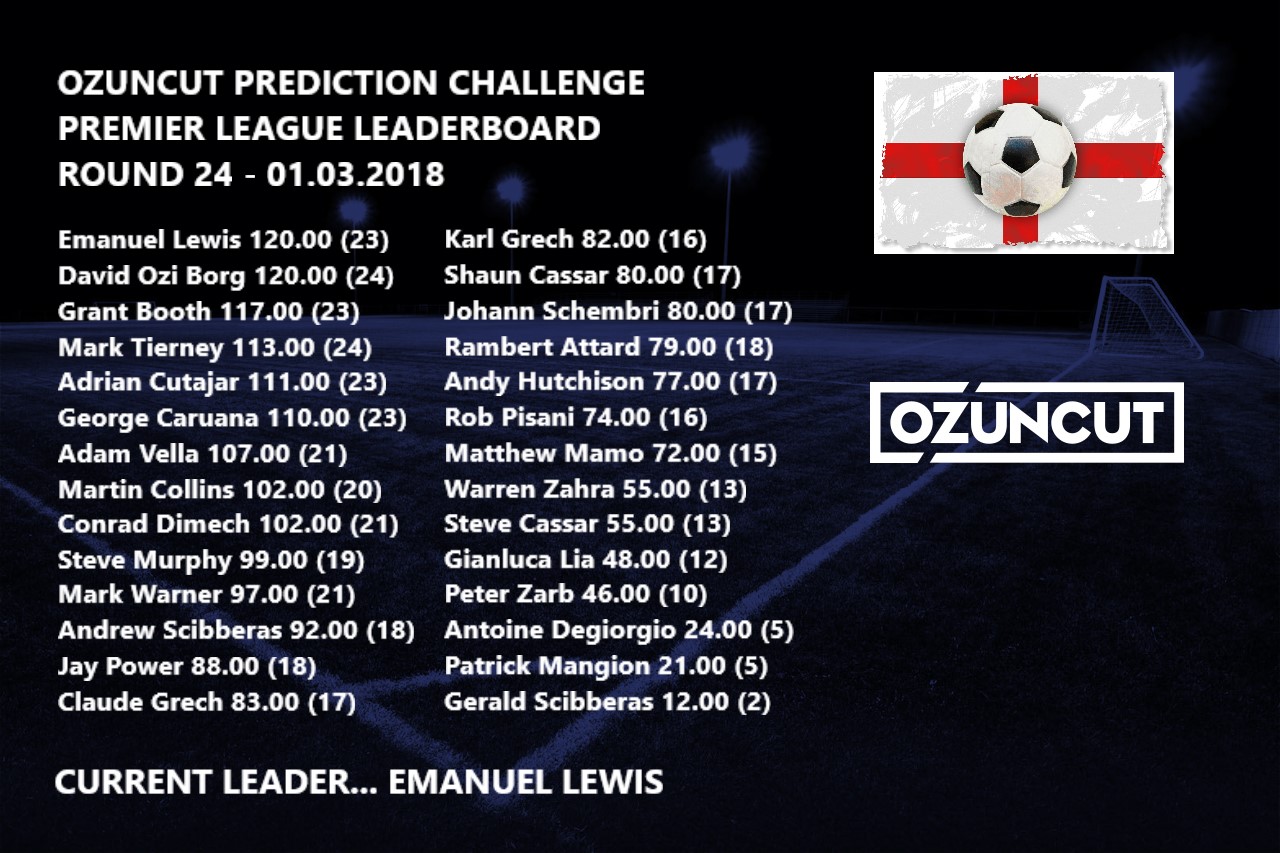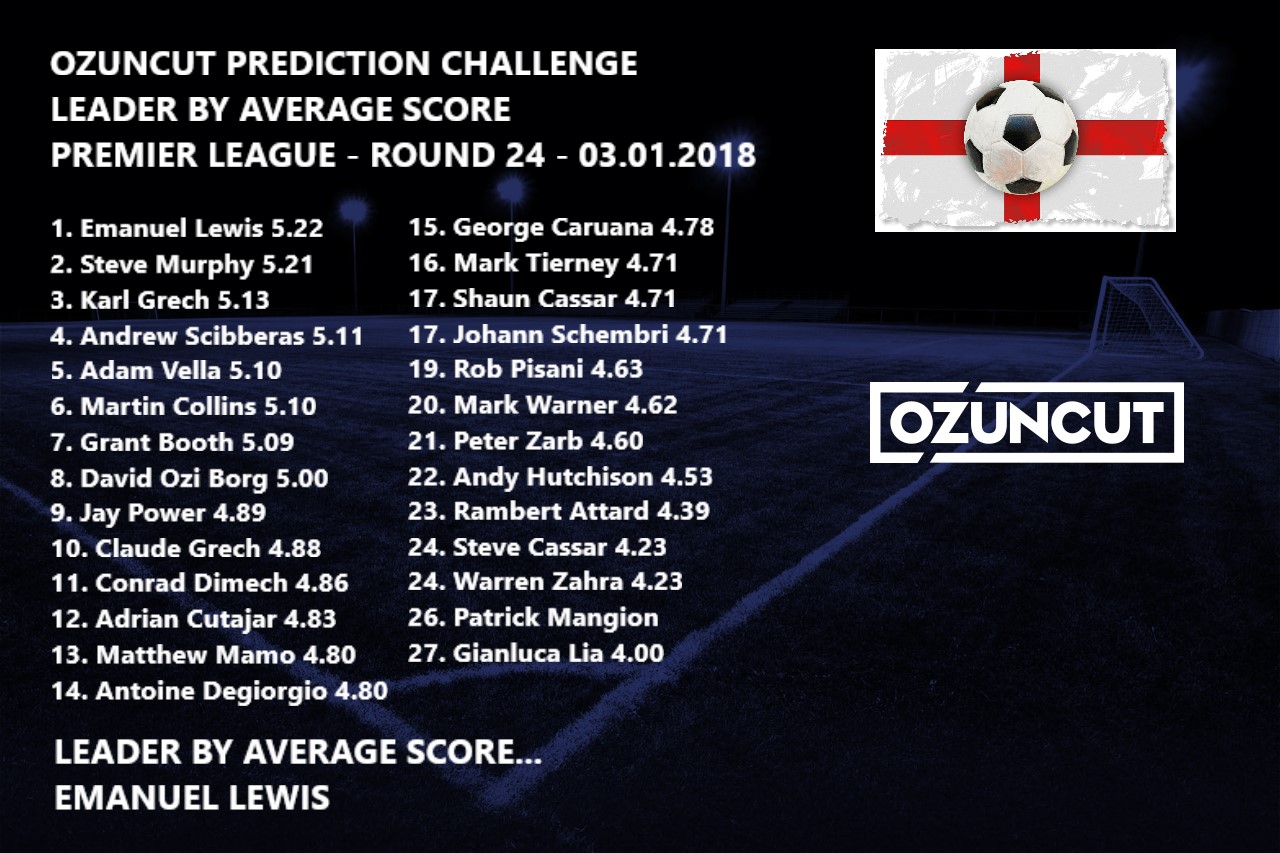 What I will quickly do is congratulate Emanuel Lewis who is doing exceptionally well, and is basically top of the pile in all areas. On the rest of us now to knock him off, but its pretty tight at the top. That is it until next weekends rounds when we can get back to some fun banter. In the mean time though…
RIP DAVIDE ASTORI